Small City, Big Talent: Jackson Bayles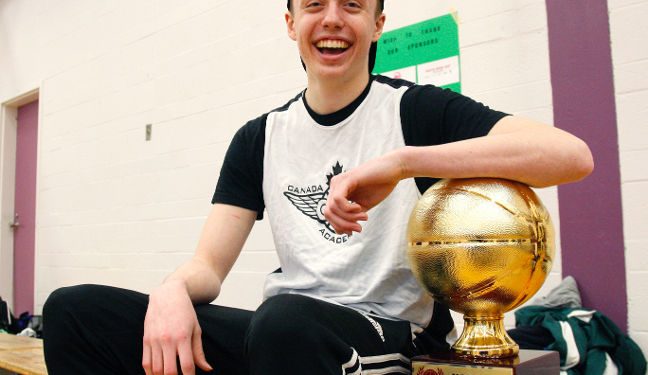 Jackson Bayles is out of the small city of Brockville, Ottawa but his game is much bigger than where he calls home.
The 6'2 shooting guard was first identified as just a high level shooter with consistent range but his play at CNIT weekend turned a lot of heads.
Bayles showed that he is developing into much more than just a shooter. He is able to create for himself and teammates off the dribble, allowing him to play the PG position when needed.
Bayles was part of the NPA National Champions Canada Top Flight team. They will be looking to defend their crown during the 2017-2018 season. If the CNIT is any indication, look for the Brockville native to play a bigger role for his team in his final year.
With a season under his belt within the NPA, Bayles now knows the expectations and he will raise his game to a higher level.