Iqaluit player taking it to the next level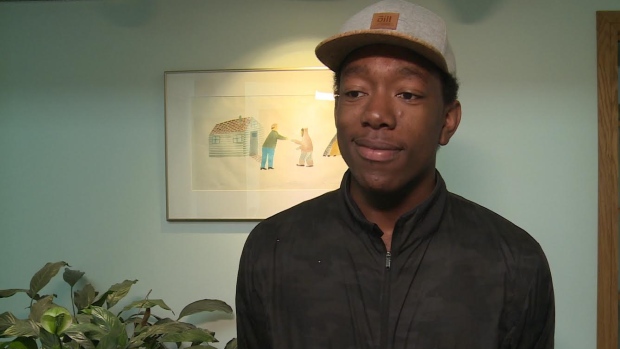 Kundai Nleya, a member of the U17 Team Territories that competed in the Canadian National Championship tournament earlier this month, has been bettering himself on and off the court this summer.
Nleya was featured in a story by CBC, after the Iqaluit community came together to donate the $8,000 required to cover all of his expenses for him to travel to Winnipeg with the team. The young man collected the money by hosting luncheons and a 5km run, and in fact did so well he made more money than he needed.
'I'm just really happy,' says Kundai Nleya, the only Nunavut player on the U17 all-territory basketball team. https://t.co/jG4dPVIhUb

— CBCNorthComms (@CBCNorthComms) June 27, 2016
Instead of pocketing the change that he easily could have spent on a few pairs of Jordan's, Nleya gave back the leftover money to his community, splitting up $2,000 between a soup kitchen and the Catholic church's grocery fund for families in need.
"The community has helped me a lot and I also wanted to help people in need," Nleya told CBC.
This is inspiring —> 'This is my chance': Iqaluit athlete raises $6K for national tournament – https://t.co/bwfA56dHCD #CanBall

— CanBallRay (@CanBallReport) June 28, 2016
When Nleya flew into Winnipeg Aug 1st, he learned an important lesson – Basketball in Canada is getting BIG, literally. Nleya was shocked by the size and talent of his teammates and competitors.
"I had no idea what I was going into. Everyone was skyscrapers. I just took it all in and coming back home now I know what I need to do to play at the next level," Nleya told CBC.
Nleya and Team Territories were served some tough losses, but the Iqaluit player recorded a modest 2.4 points and 4.8 rebounds a game during the tournament. Nleya has recommitted himself to basketball as he heads home, and now knows what it takes to take his game to the next level.
"I want to make people in Nunavut proud."
Check out the full article by CBC's Sima Sahar Zereh here.
Big ups to Nleya and Team Territories, from coast to coast #GameSpeaks.
#MaximizePotential