Andrew Wiggins Dunks on Paul Millsap!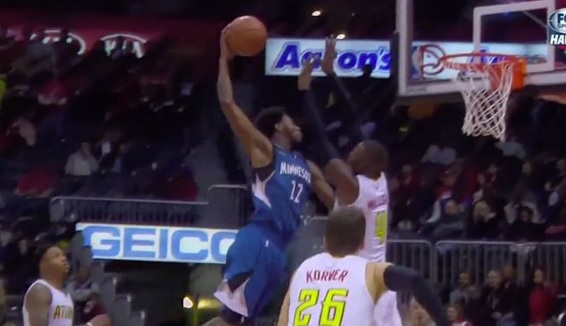 Follow @NorthPoleHoops on Twitter, IG, FB for the latest in Canadian basketball from HS to the PROS!
https://www.youtube.com/watch?v=fj4ASrBPKyw
Andrew Wiggins had a big night against the Atlanta Hawks, carrying his young Timberwolves to a victory with 33 points, while recording back-to-back 30-point games for the first time and his career.
Oh, and he did this too…