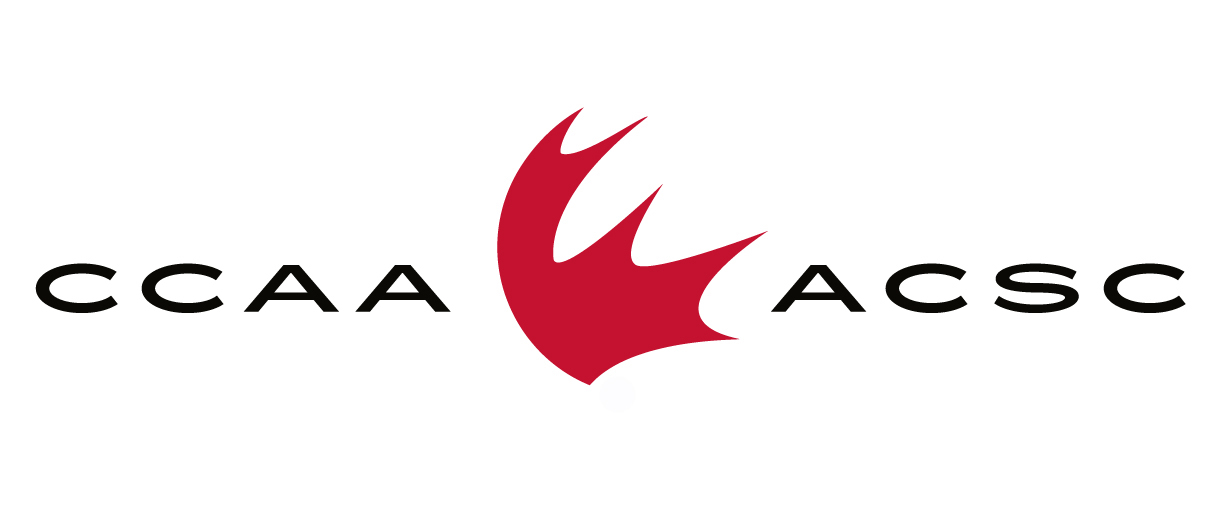 Top 30 CCAA Team Rankings by Bill Crowdis – November 11, 2015
With this being our third set of rankings, it is expected that a lot of movement has happened, given the amount of teams involved.
Our top ten sees John Abbott dropping out and Humber sliding into the #10 spot.  I know many people believe that we have Humber ranked too high, however, the reigning national champs host the provincial championships at home this year and with key members from last season still around, they will very likely be a tough team to beat come playoff time in the OCAA.
Our next group of ten sees La Cite, Langara and Crandall enter the top 20 for the first time. La Cite has been the surprise of the early season while Crandall looks poised to give Holland a run for the ACAA crown. Some consider Langara to be in a rebuilding year, but still a contender out west. Douglas, Mount Allison and MSVU find themselves bumped out of the top 20.
Our final ten teams, rounding out our top 30, should not be underestimated. UKC, Niagara and Olds are all on the rise, and very likely to have a taste of the top 20 if they continue their strong play. New to the top 30 is Brebeuf, Algonquin and Seneca. Brebeuf has defeated Top 20 teams, Champlain and John Abbott already this season. Algonquin has done well at home to start the season with wins over GBC, Centennial and Canadore. Seneca has won their last three games on the road with their next test coming up against Algonquin.
Player of the Week
Player of the Week goes to Chaz Johnson of Lethbridge, who averaged a triple double, 19pts, 10rebs and 10asts, in wins over Briercrest and Medicine Hat.
–
Games to Watch:
Fri. Nov. 13
#10 Humber at #3 Mohawk
#27 Niagara at #5 Sheridan
#11 Lethbridge at #4 Red Deer
#18 Langara at #15 Capilano
#23 Mount Allison at #19 Crandall
These are my top 30 team rankings as of 11/11/15
–
CCAA Top 30
Rank. School (Previous Rank)
1. Holland (1)
Did not play – W. Roosevelt 1gm avg. 37p, 3r, 1a
2. Vancouver Island (2)
Win vs Capilano 90-74 – J. Ross 22p, 11r, 8a
3. Mohawk (3)
Did not play – L. Barr 3gm avg. 18ppg, 9rpg, 2apg
4. Red Deer (4)
Wins vs Olds 115-107 & St. Mary's 103-78 – I. Tevis 23.5ppg in 2 games
5. Sheridan (5)
Win vs Redeemer 96-91 – A. Elheriech 20p, 4r, 1a
6. Quest (6)
Win vs KPU 104-63 – D. Searles 19p, 9r, 3a
7. NAIT (8)
2 Wins vs Augustana 91-59 & 78-66 – J. Jacob 22ppg in 2 games
8. Lambton (9)
2 Wins vs Cambrian 84-62 & 95-60 – B. Padgett 27ppg in 2 games
9. Keyano (10)
2 Wins vs Lakeland 128-76 & 83-53 – C. Whitely 19ppg in 2 games
10. Humber (11)
Win vs Fanshawe 67-66 – G. Eduful 16p, 6r, 4a
11. Lethbridge (12)
Wins vs Briercrest 112-84 & Medicine Hat 83-69 – C. Johnson 19ppg, 10rpg, 10apg in 2 games
12. Vanier (15)
Did not play – I. Ngom 1gm avg. 21ppg, 12rpg, 4apg
13. Champlain (16)
Win vs Montmorency 72-68 – K. Thomas 4gm avg. 17.5ppg, 5rpg, 5apg
14. Lacite (21)
2 Wins vs SLK 84-74 & Canadore 75-38 – H. Mayele 4gm avg. 20ppg, 7.5rpg, 3.5apg
15. Capilano (14)
Win vs Camosun 77-64 & Loss vs VIU 90-74 – M. Bogajev 19.5ppg in 2 games
16. John Abbott (7)
Loss vs Brebeuf 72-65 Win vs E. Montpetit 102-89 – K. Small 4gm avg. 22ppg, 6rpg, 4apg
17. Medicine Hat (20)
Win vs St. Mary's 78-71 & Loss vs Lethbridge 83-69 – M. Farion 22ppg in 2 games
18. Langara (23)
Win vs Columbia Bible 77-71 – G. Minhas 27p, 4r, 2s
19. Crandall (24)
Win vs MSVU 79-63 – T. Nix 19p, 9r, 2a
20. St. Lawrence (13)
Win vs Algonquin 62-56 & Loss to La Cite 84-74 – J. Bains 24.5ppg in 2 games
21. UKC (26)
Win vs Mount Allison 89-81 – T. Watson 20p, 6r, 2a
22. Niagara (27)
Did not play – M. Lundy 4gm avg. 19.5ppg, 4.5rpg, 2apg
23. Mount Allison (17)
Loss vs UKC 89-81 B. Fuller 22p, 7r, 1a
24. Olds (25)
Win vs SAIT 95-84 & Loss to Red Deer 115-107 – W. Tucker 28ppg in 2 games
25. Douglas (18)
Loss to Camosun 79-72 – M. Mensah 20p, 4r, 1a
26. MSVU (19)
Loss vs Crandall 79-63 – D. Norris 18p, 2r, 2a
27. Brebeuf (NR)
Win vs John Abbott – O. Cadieux 4gm avg. 23ppg, 6.5rpg, 1apg
28. Concordia (29)
Did not play – A. Schafer 6gm avg. 18.5ppg, 5.5rpg, 4apg
29. Algonquin (NR)
Win vs Canadore 80-76 & Loss to SLK 61-56 – M. Beya 5gm avg. 13ppg, 11rpg, 1apg
30. Seneca (NR)
Win vs GBC 85-73 – J. Yorke-Frazer 18p, 7r, 7a