Louisiville, Creighton Tracking Canadian Wing Mychal Mulder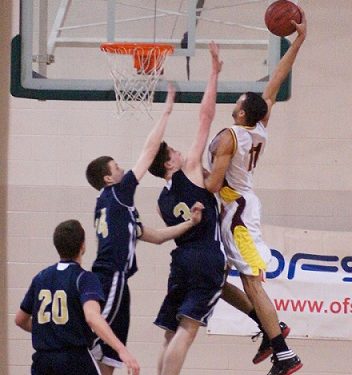 Mychal Mulder continues to impress on the JUCO scene, and still has his Vincennes squad the #1 team in the nation with an undefeated 29-0 record.
Head Coaches Rick Pitino (Louisville) and Greg McDermott (Creighton) were on hand last night to watch the Canadian wing, according to Brad Winton of JUCO Recruiting.
Mulder put up 26 points in the win against Lewis & Clark CC, shooting 6/7 from deep. For the season, the 6'4 wing is averaging a team-leading 14.5 PPG, 6.6 rebounds on 45% efficiency behind the arch.
The Windsor, Ontario product (Catholic Central) will make his college decision in the spring and will have his options. In addition to Louisville and Creighton, programs that have been recruiting Mulder also include Wichita State and Missouri.