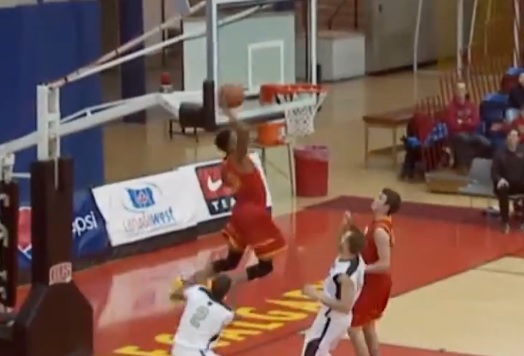 John Hegwood Jr Catches Alley-Oop JAM from Jarred Ogungbemi-Jackson!
Jarred Ogungbemi-Jackson should need no introduction. O-J as we like to call him, has been the steady hand for Calgary his entire career, but the future also looks bright with John Hegwood on the come up.
Hegwood, AKA LJ, caught this one-hand jam in transition against Manitoba!