Jamal Murray VS Jacques Lukusa – Top Canadian 2016 Point Guards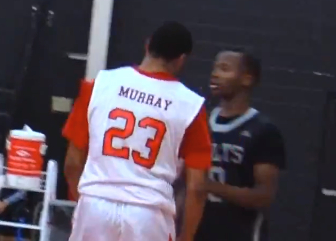 Follow @NorthPoleHoops on Twitter & Instagram for the latest in Canadian Basketball from high school to the PROS!
–
Jamal Murray and Jacques Lukusa, 2 of Canada's TOP PG's in the Class of 2016, matched up as Orangeville Prep defeated Bill Crothers 96-47.
Lukusa beats Murray off the dribble for the sweet reverse finish around 7'0 Thon Maker. On the other end, Murray picks Lukusa's pocket for the 1-hand jam!