3WYA: Helping Youth Win The Game of Life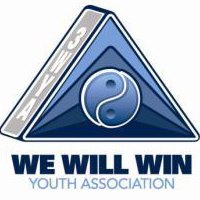 3WYA is the dream of  founder Colter Simmonds – to create a youth program that will guide and direct young athletes in at-risk environments on the path of opportunities; opportunities that education and athletics can offer.
Simmonds, a native of North Preston, Nova Scotia lived in the city until the age of twelve, before moving to Toronto where, "We Will Win Youth Association" was born.
"The values that I learned in North Preston helped me create a safe haven for youth from different communities where they were guided away from violence and crime, while brought into a group of people who cared for each other."
It was understood that basketball is what the youth had in common and the dream of playing at the highest level was what kept them focused on the court and in the classroom.
"We all win when we develop and enhance the skills of a youth through post-secondary education and sports, because we are also increasing their likelihood to become productive citizens in society."
Simmonds is now back in Nova Scotia, providing youth in Atlantic Canada with an opportunity through the game of basketball.
As a result, 3WYA will travel in Canada and the U.S throughout the summer, competing in tournaments aimed at building team chemistry, providing exposure and most of all, teaching life-skills through sport.
For Further Information, Conact Colter Simmonds – 902-719-7011
Tournaments/Events
State/province

City

Dates

Ages

June 3WYA Program Fundraiser

New Brunswick or Massachusetts

Saint John / Boston

June 28-30

13-14/15-16/17-19

Pennsylvania

King of Prussia

July 17-18

13-14/15-16/17-19

Ontario or Nevada

Toronto/Brampton / Los Vegas

July 27-28

15-16/17-19

August 3WYA Program Fundraiser

Nova Scotia

HRM/Preston

September TBD

13-14/15-16/17-19

New Jersey

Neptune

Sept. 20-22

15-16/17-19

Training will be ongoing between 3-4 days a week 
Players that have participated in the last two yeas for Atlantic Canada include Mike Armstrong, Maurice Colley, Levi Smith, Lindell Wigginton, Demeric Mercer, Davonte Provo, Erik Nissen, Mo Downey.