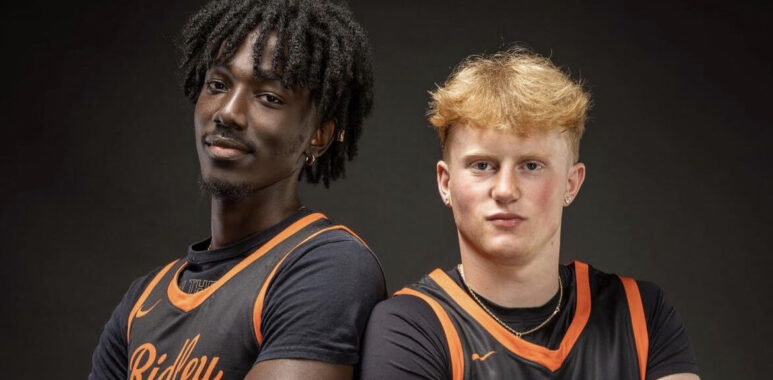 2023-2024 NPA Team Previews: Niagara Region's Ridley College
Under new leadership, new coaching staff, and a new state-of-the-art facility, Ridley College out of St.Catherines is looking forward to embarking on the program's next chapter in the NPA this season.
Head Coach Victor Raso is no stranger in the world of Canadian Basketball as he's also the current HC of the Niagara River Lions in the CEBL as well. When speaking with him he gave me some insights on this year's squad.
"Our student athlete will train on a daily basis with a structure that mimics D1/High end Sports teams. We return a team that lost to Fort Erie in the OSBA playoffs, and will be adding National Team pool talent to the roster.
We will be building towards the future with a few veteran players capable of producing at this level, and are building a sustainable program for the long term. Ridley College is a top academic institute in the country and, as a boarding school, has an on campus infrastructure that is second to none."
The team is a split of new and returning players, and our expectations are to be competitive and set this program on a path to a very bright future. Our recruiting class is young and talented and will all be with the program from 2 or 3 years. We do have some solid seniors returning who we will lean on to be solid":
Joe Donglemans (6'11 C)
Demola Oni (6'7 F)
Oscar Howe (6'4 G)
Will Robinson (6'3 G)
Jaiden Pennicot (6'3 G)
They're also high on their young recruits coming in:
Caleb Roberts (PG from Chatham, alternate for u16 Team Canada)
Quinten Ethier (6'5 SG, Starter for u16 Team Canada)
Callum Smith (6'9 F from Ottawa, final 18 for u16 Team Canada)
Julien Ligonde-Leclair (6'4 SG from Montreal, Brookwood kid)
Particularly looking forward to watching the younger crop of talent do their thing. One of the stronger talent pools among the country's 2026 class.