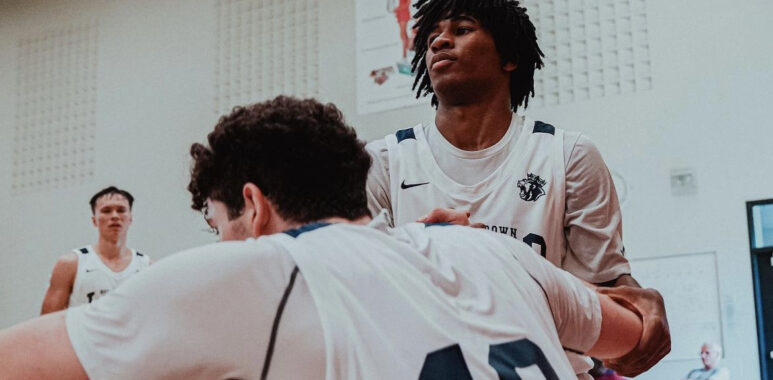 2023-2024 NPA TEAM PREVIEWS: Toronto's Royal Crown Academy
Back like they never left. Returning to the NPA are reigning OSBA Champions Royal Crown Academy. Just like last year's squad, this season's roster features multiple post-secondary level prospects including a handful of them with D1 offers & interest already.
Last time Royal Crown were in the NPA, they had a team led by NBA Lottery Pick Josh Primo. When it comes to providing all the necessary resources for student-athletes to have success, not many in Canada do it like Royal Crown Academy.
Head Coach Mike De Giorgio has experience in bringing talent together for a common goal.
"I think we got the talent and now we all just gotta commit to learning how to play together and for each other. Make winning plays and focus on the things that matter."
He also gave me an updated look at the team's recruitment thus far:

Sean Blake 6'2 PG 2024
Offers: Vermont 
Interest: Stephen F Austin , South Dakota, UCSB, UW Milwaukee 
Justus Haseley 6'3 PG 2025
Offers: George Mason 
Interest: South Dakota, Maine 
Declan Cutler 6'10 F 2024
Offers: Eastern Washington
Interest: Seattle , UC Irvine, Cal San Diego, Idaho , Idaho state , Western Michigan 
Isaiah Spencer 6'3 PG 2025 
Interest: Boise State , Indiana State 
Danny Cheng 6'11 C 2024
Offers: High point 
Cairo Perry 6'7 F 2025
Interest: Western Michigan 
The expectations for this Royal Crown team are simple. They believe they can win another Championship, and when you look at the talent, coaching, & overall organization of the program, you can almost guarantee they will be in the mix for that title come the end of year.
photo credits: @royalcrownbasketball