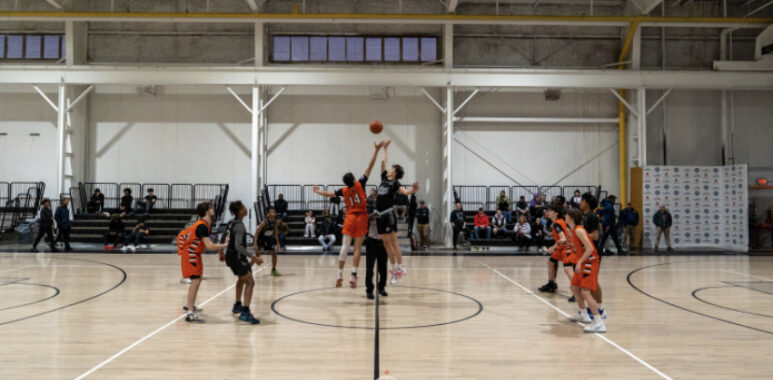 Canadian Basketball Prospects Shine at NPH Showcase League
The 2023 Spring/Summer NPH Showcase League is off to an amazing start highlighting Canada's underrated talent. The NPH Scouting team has been tuned in to every game looking for each game's standout players. If you're a player in the Showcase League, and you work hard to contribute and help your team succeed, rest assured the Scouting Team WILL see you. Listed below are some of the NPH Spring/Summer League's standout performers thus far, enjoy! (Players are ordered by Canadian high school graduation class).
2023 6'0 Guard Nick Galli, Stoney Creek NYB
Galli is an extremely efficient today guard with a high shot IQ. He takes smart shots and plays within the flow of the team's offence. He is the type of player coaches love because he can be placed into any lineup and be expected to operate in the best interest of the team's success.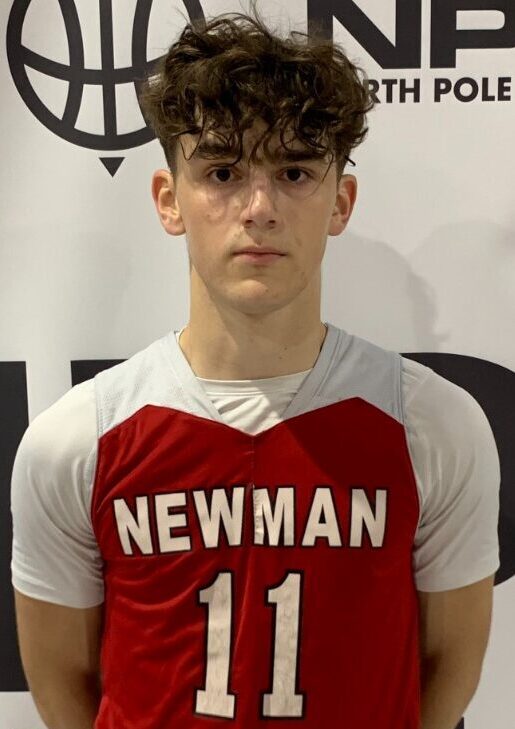 2023 6'3 G Stefan Anisko, Blessed Elite
Anisko is a shifty, strong, athletic guard. He is an efficient scorer when on the floor and has a high shot IQ. He is an excellent shooter both off the catch, and off the dribble from midrange and three-point territory, truly the definition of a pure scorer. Stefan is dominant in the paint as a finisher due to his strength and athleticism, these traits allow him to excel as a rebounder as well.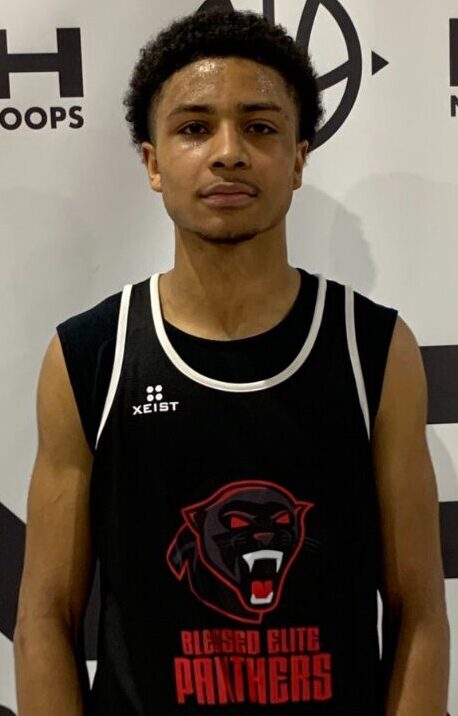 2023 6'0 Guard Steven O, Burloak Prep
Steven is another very efficient shooter who has consistently showcased his abilities as a scorer from all areas of the basketball court. He excels at finding open teammates and making plays as well deeming him a reliable secondary playmaker. He can be described as a score-first, pass-second guard.
2024 6'3 Guard Riley Hunt, F.O.R.M
Hunt is a freak athlete with an excellent change of pace and loves to play above the rim. He is also a terrific three-point shooter off the dribble and also off the catch. Hunt's skillset allows him to do it all on the basketball court, he's excellent finisher, a three-level scorer, a talented facilitator, and an aggressive rebounder.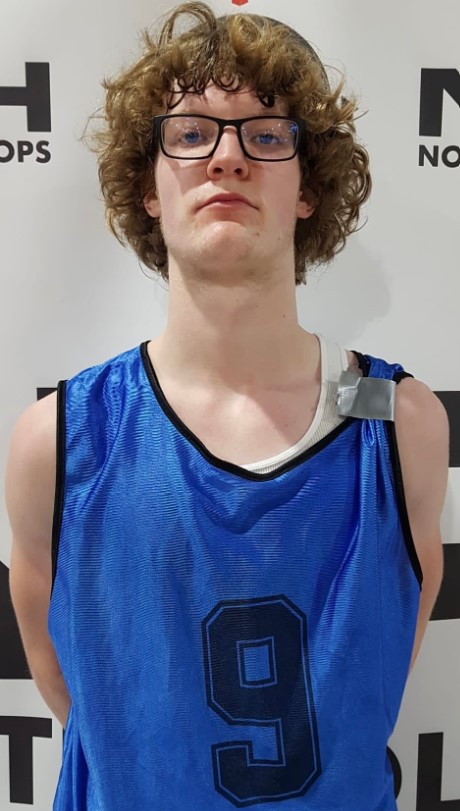 2024 6'6 Forward Caleb Stewart, Supreme Hoops
Stewart has incredible touch around the rim and is always cutting toward the basket to create open looks for himself inside. He uses his physique on the interior to be aggressive and impactful on both ends of the basketball court.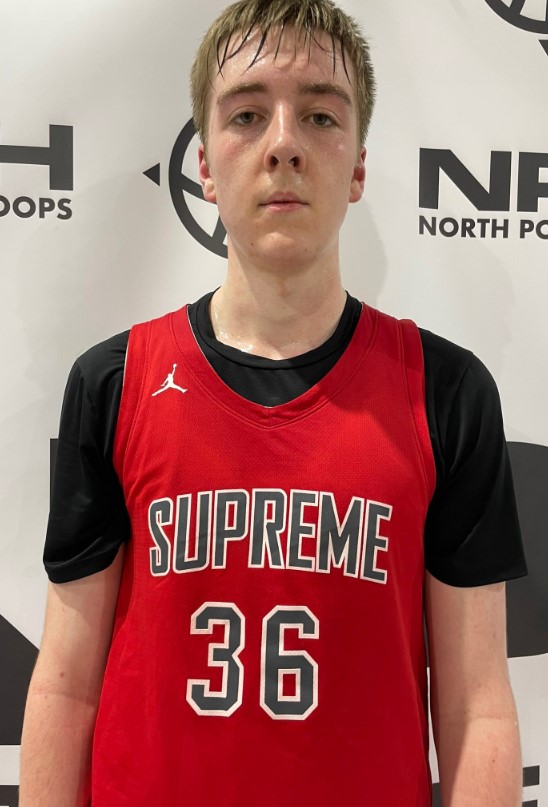 2024 6'3 Guard Mazen Yagubi, Stoney Creek NYB
Yagubi contributes to winning by being willing, ready, and able to fill any role as needed for the success of the team. He excels as a shifty ball-handler able to create for both himself and his teammates. Mazen provides elite spacing when on the floor as a result of his abilities as a shooter and scorer.
2024 6'2 Guard Justin Snider, Markham Elite
Snider is an excellent leader and energizer for his team both on and off the floor. When you watch Snider play, he is seen all over the court making plays as a playmaker, defender, and scorer all in one. He is a true team player willing to do whatever it takes to help his team succeed.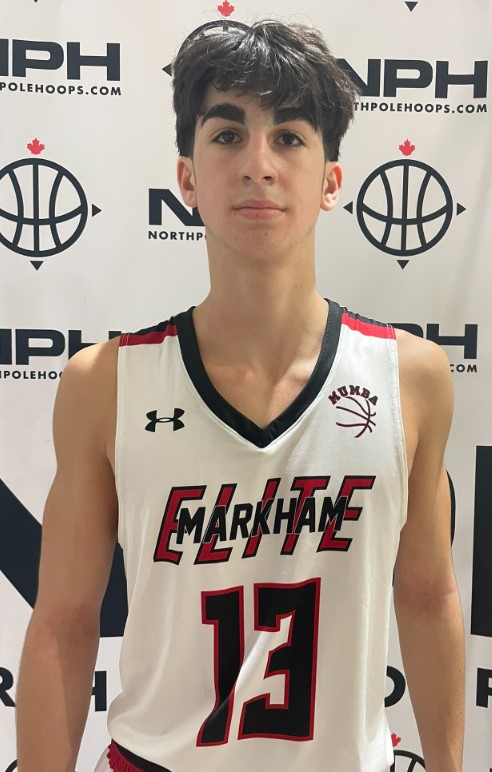 2024 5'11 Guard Isaac Lopez, Strive Hoops
Isaac Lopez excels as an elite shooter from behind the arc, his ability to relocate and space the floor are what make him such a threat from outside. Lopez's quick release allows him to hit shots when heavily contested. The focal point of Lopez's game is being a reliable shooter, and a reliable defender, both roles he fulfils to the best of his ability every time he steps on the floor.
2025 6'3 Guard/Forward Emanuel Mbuta
Mbuta is a high impact player on the interior due to his physical and aggressive style of play. He excels at boxing out players and establishing position in the paint. Mbuta is always looking to get into position to grab a rebound, stop players on defense, or score in the post.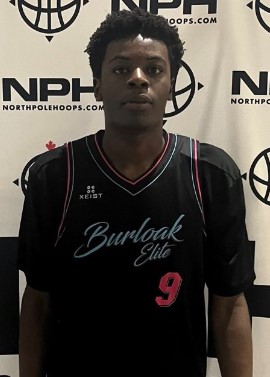 2026 6'2 Guard/Forward Tochi Nwokeke, Simcoe Evolution
Nwokeke is a player who has a large impact across all aspects of the game. His quickness on both O & D allow him to stay in front of guards on the perimeter, facilitate and make plays for his teammates, and finish at the rim.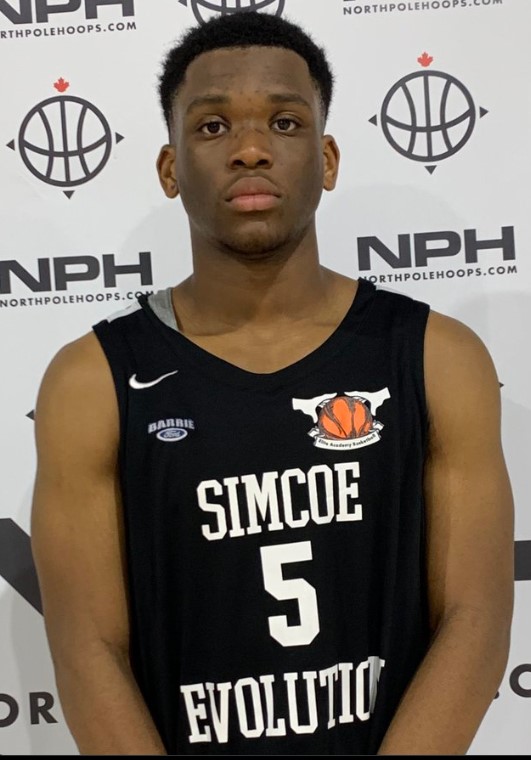 2026 5'9 Guard Elijah Sinclair, Simcoe Evolution
Sinclair has shown off his speed and quick first step thus far at the Showcase League. He uses these skills to finish strong at the rim or pull-up for a shot from midrange or three. He also uses these skills to take advantage of the full-court press and score on the fast-break. Sinclair's style of play directly translates and contributes to success.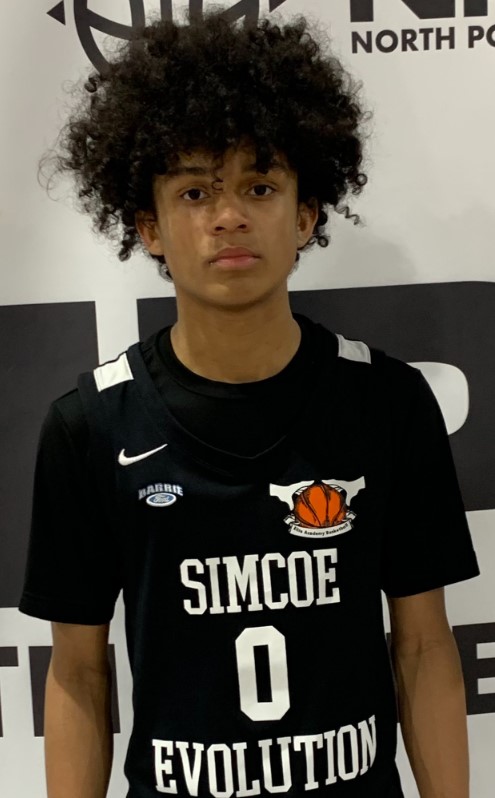 2026 6'5 Guard Eric Carson, Strive Hoops
Uses his size to act as a strong physical presence on offence. Given his impressive stature as a 2026 Guard, he is able to dominate the competition on both ends of the floor. His length, combined with his quickness allow him to excel on as a perimeter and interior defender, as well as a versatile multi-level scorer. Carson is also a skilled rebounder with excellent positioning, his IQ in terms of positioning carries over to the other aspects of the game as well including playmaking, scoring, and defending.
2026 6'3 Forward Calvin McDougall, Monarchs Elite
McDougall is an excellent ball-handler and talented scorer on the fast-break. His playstyle is intriguing given his height & age. McDougall also excels on the defensive end as a shot-blocker due to his length and versatility. These skills allow him to guard multiple positions and score in a variety of ways on the offensive end.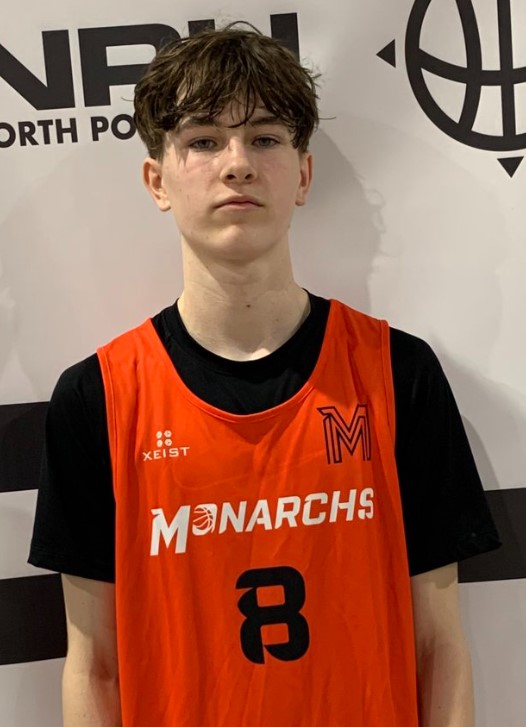 2026 5'10 Guard Nishayne Sharpe, Strive Hoops
Sharpe is a strong facilitator able to set teammates up for success with quality looks. He's an efficient guard who can score from all levels but also play as a pass-first PG. Sharpe's quickness, speed, and hustle allow him to act as a specialized scorer, facilitator, and defender. A true 'jack of all trades'.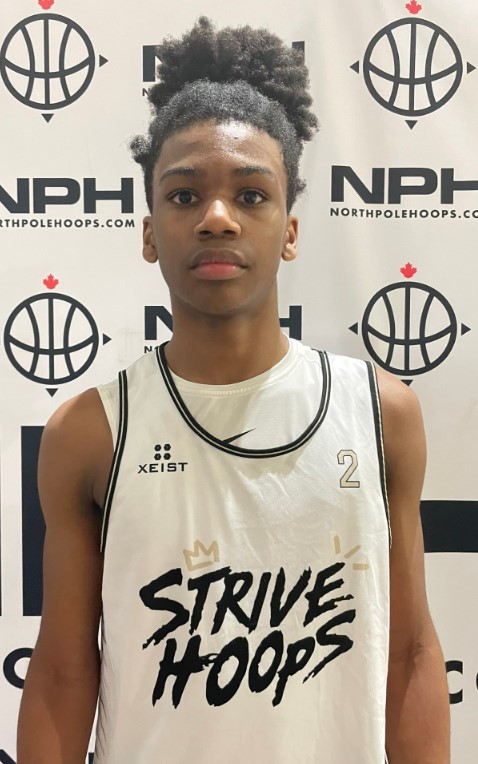 2026 6'1 Forward Jackson Tipping, Milton Stags
Tipping is a versatile, efficient scorer on the glass as a result of his length and footwork. He is a fierce competitor & does not shy away from contact, attacking the rim and drawing fouls consistently. His ability to finish through contact combines with his accuracy from the FT line deem him a dangerous attacker. Tipping knows how to take quality shots by playing at his pace and not rushing his game, he excels at being able to play within the offence and not outside of himself.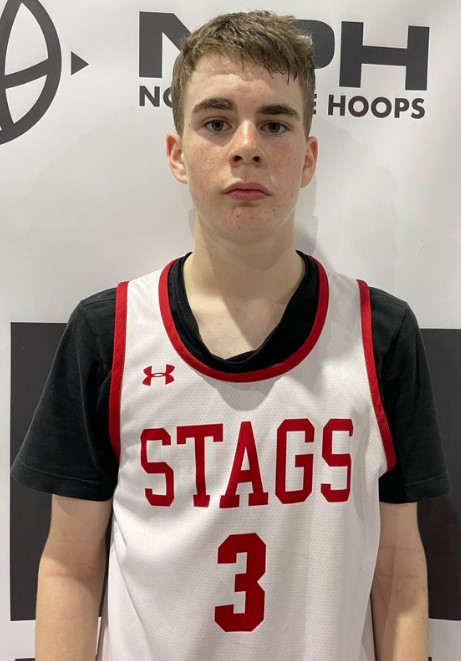 2026 6'4 Forward Trivon Strachan-Patrick, Ottawa Elite
Strachan-Patrick is both an elite offensive rebounder and strong off ball defender. Both of these skills come as a result of his length, strength, and quickness. The traits mentioned above allow him to bully the opposition and score, defend, rebound, & perform as an elite role player.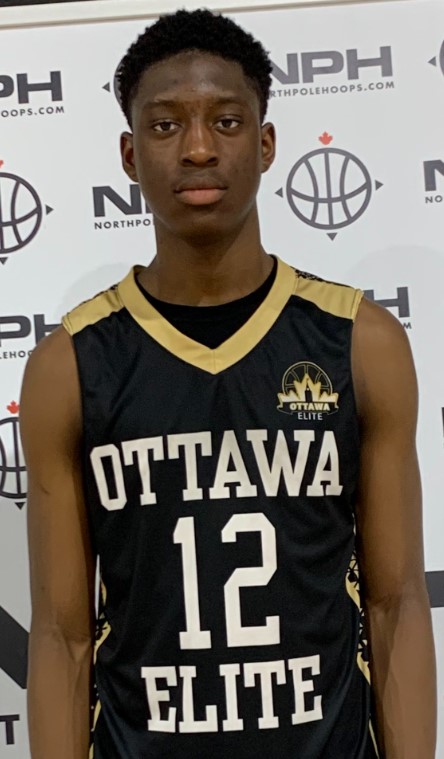 2026 5'10 Guard/Forward Mekhi Bennet, STAC Basketball
Bennet excels as a strong attacker at the rim. He uses his quick first step to beat defenders off the dribble and finish at the rim, deeming him a talented downhill attacker. His finishing ability is nearly unstoppable due to the fact that he is not afraid of contact whatsoever.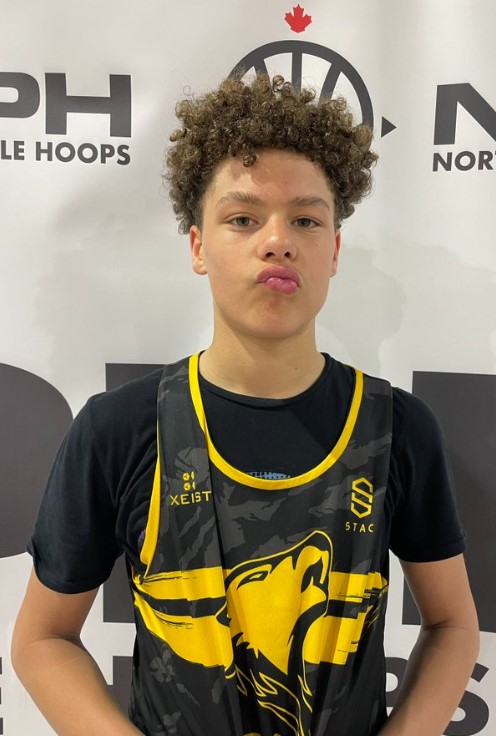 2026 5'6 Guard Michael Olatundun, Guelph Knights
Olatundun has consistently shown off his ability to effectively run the offense in transition and create his own shot. He is an excellent all-around player able and willing to do whatever his team needs from him. Michael is an elite hustler on both ends of the floor, he chases down rebounds and loose balls, racks up steals and picks the pockets of his matchup, finds players when their open, and finishes at the rim with ease.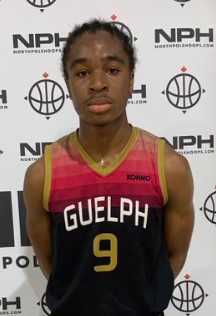 2026 6'4 Forward Alessandro Acosta Reyes, Monarchs Elite
Reyes is an elite multi-level scorer able to dominate his competition due to his size, skill, and versatility. He is a skilled shooter from behind the arc & also from midrange and is able to shoot both off the dribble & off the catch. He also has a large impact on the interior due to his physicality and aggression. Reyes' skill is evident as a finisher as he is able to maneuver his way through the defence and score with either hand. Reyes is not only a scorer but a talented facilitator as well able to find teammates in positions to succeed.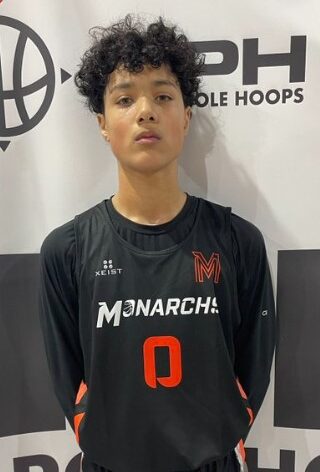 2026 6'1 Forward Jacob Sung, S-Elite
Sung is a reliable high IQ post-player who uses his strength to bully opposing forwards. Most of his offense is generated through fighting for position inside and creating quality looks for himself. Sung also excels as a PnR player due to his aggressive screening ability and quickness which allows him to roll to the rim effectively.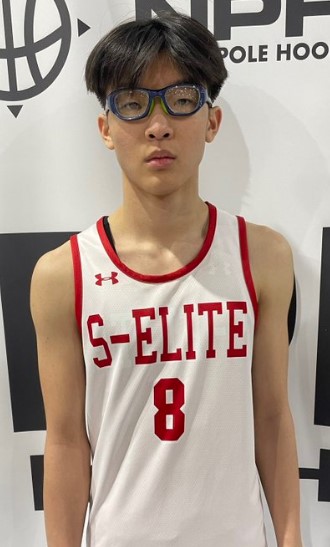 2026 6'3 Guard Cohen Bell, Guelph Knights
Cohen is a dominant guard with a complete skillset on both sides of the basketball court. On offense, he is able to facilitate, score, and make plays for himself and his teammates. On defense, Bell is able to stay in front of smaller guards on the perimeter and keep forwards out of the painted area. These skills come as a result of his versatility, length, quickness, and overall talent. All of these traits combined with Cohen's ability to handle the basketball comfortably deem him a reliable guard capable of doing all that is needed for his team's success.
2026 5'11 Forward Kaiden Thomas, S-Elite
Thomas is an athletic forward who excels as a downhill attacker and finisher. He is capable of scoring from all three levels of the court on O and does so efficiently. Kaiden is a capable ball-handler, something that is quintessential as a multi-level scorer constantly needing to break-down defenders and score at will.
2026 6'2 Forward Tristan Brathwaite-Dixon, Monarchs Elite
Tristan plays with poise and aggression allowing him to 'pick his poison' so to speak. He loves to operate above the rim and excels as a finisher inside due to his impressive athleticism. Not only does Dixon excel on the interior, but he also can score from the mid-range efficiently. He is an aggressive player when needed and is able to gain solid positioning as a rebounder to create second-chance opportunities for his team. Tristan's quick hands and feet allow him to guard positions on the perimeter and interior.
2027 Forward Xavier Griffith, Bordertown Basketball
Griffith is a defensive specialist who also excels on the offensive end, a true two-way player when on the floor. He is capable of knocking shots down from behind the arc at a highly efficient rate however, this is far from the only thing he can do on offense. Xavier also excels as a finisher inside due to his strength and ability to bully his way to the rim. On the defensive end, Griffith's strong build combined with his footwork, agility and quick hands assist him in locking down guards and wings on the perimeter. All of Xavier's skills also help him excel inside as a tenacious rebounder capable of securing the basketball consistently.
2027 6'2 Guard/Forward Nico Cameron, Burloak Elite
Cameron is a very aggressive, physical player on both ends. He forces his way to the hoop but can also knock shots down from three and mid-range consistently. He is able to create off the dribble but is also more than comfortable shooting off the catch. Combined with his physique and strong style of play is Nico's versatility which helps him attack defenders on O, and guard multiple positions on D.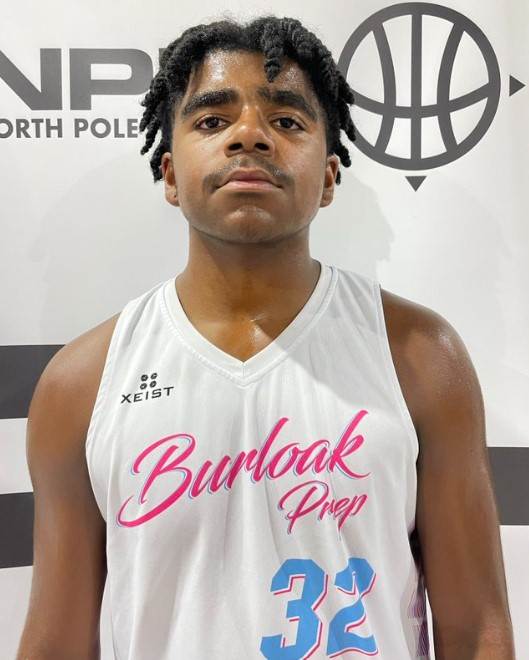 2028 5'10 Guard Cruz Cvitkovic, NuStep
Cvitkovic is a very smart basketball player who knows when to do what when on the floor. He does an excellent job of understanding what is needed of him depending on situation,. He knows how to differentiate between when he should shoot and when he should kick it out, he knows when to go for a steal and when to stay home, he knows when to help and when to stay on his man, his overall basketball IQ on both ends of the floor is very high. Realistically is seen on all areas of the floor whether it be defending, scoring, or playmaking you could expect Cruz to be impactful.
2029 Guard Jace Lindsay, Monarchs Elite
Lindsay is a strong, athletic finisher inside due to his shiftiness as a ball-handler, as well as his overall quickness as a guard. He has good defensive awareness and consistently picks the pockets of his matchup to go and score in transition. Jace also has a confident jump shot deeming him a capable shooter from mid-range and three.