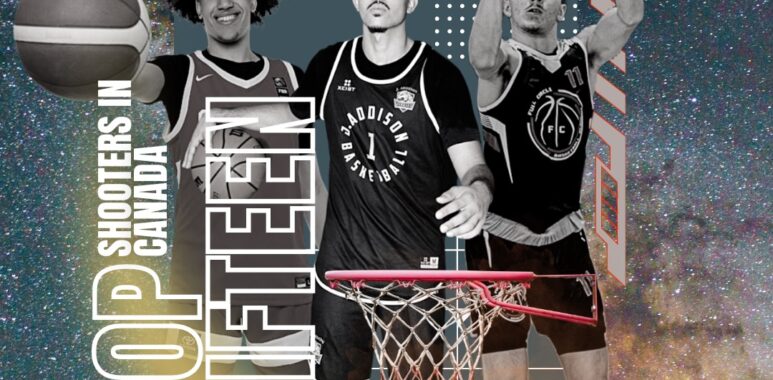 AAU
Announcements
High school
Player Analysis Highschool
Player Rankings
Prep
15 best shooters in Canada — regardless of class.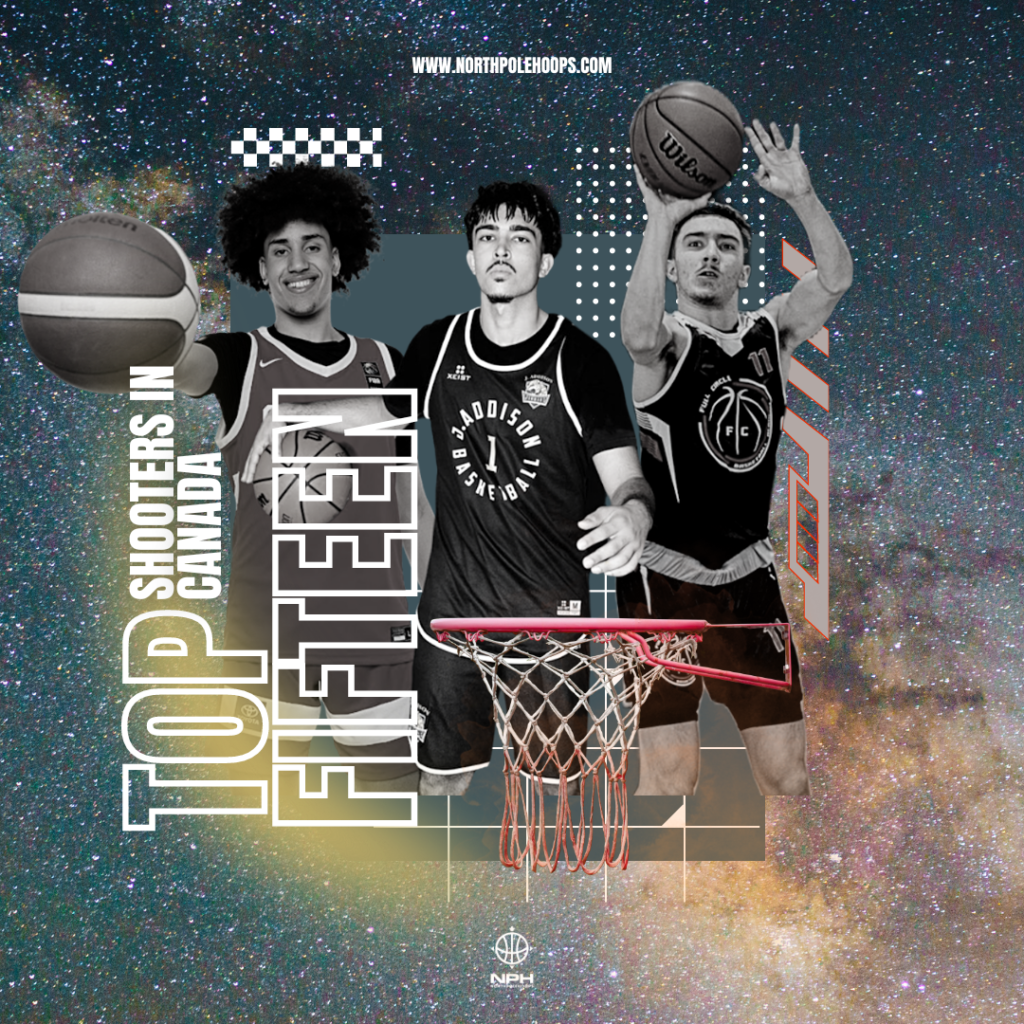 We at North Pole Hoops are always on the hunt for the next Brady Heslip, Nik Stauskas or more recently Okay Djamgouz here in Canada. In no particular order, the following 15 players are the best shooters that I have seen with my own two eyes, whether that be in the gym or via game film.
Is there a chance that there is a prospect out there that is better than one or even all of these players?
Of course there is.
This is simply a group of the top Canadian snipers I have watched over the past few years, so sit back & enjoy.
Rav Randhawa | 6'3 | J. Addison
Rav Randhawa is a dead-eye knockdown shooter. When I watch Rav shoot the ball it looks like he's not simply trying to make shots, he's trying to swish shots. I recently asked Rav, what makes him one of the best shooters in Canada? He responded with:
"I'm the best shooter in the country because I can shoot it off the pick, down screens, flairs, hand offs, iso, etc. I'll give it to you however you want it, from anywhere on the court. You have to pick me up before I even cross half."

Rav Randhawa
Rav currently holds multiple D1 offers. He was without a doubt, one of best players at the OSBA Play-In Tournament last weekend — hitting clutch shot after clutch shot for Coach Myles & J. Addison. Everyone who's been sleeping on Rav Randahawa is going to have a rude awakening.
Liam Dayco-Green | 6'3 | Prolific Prep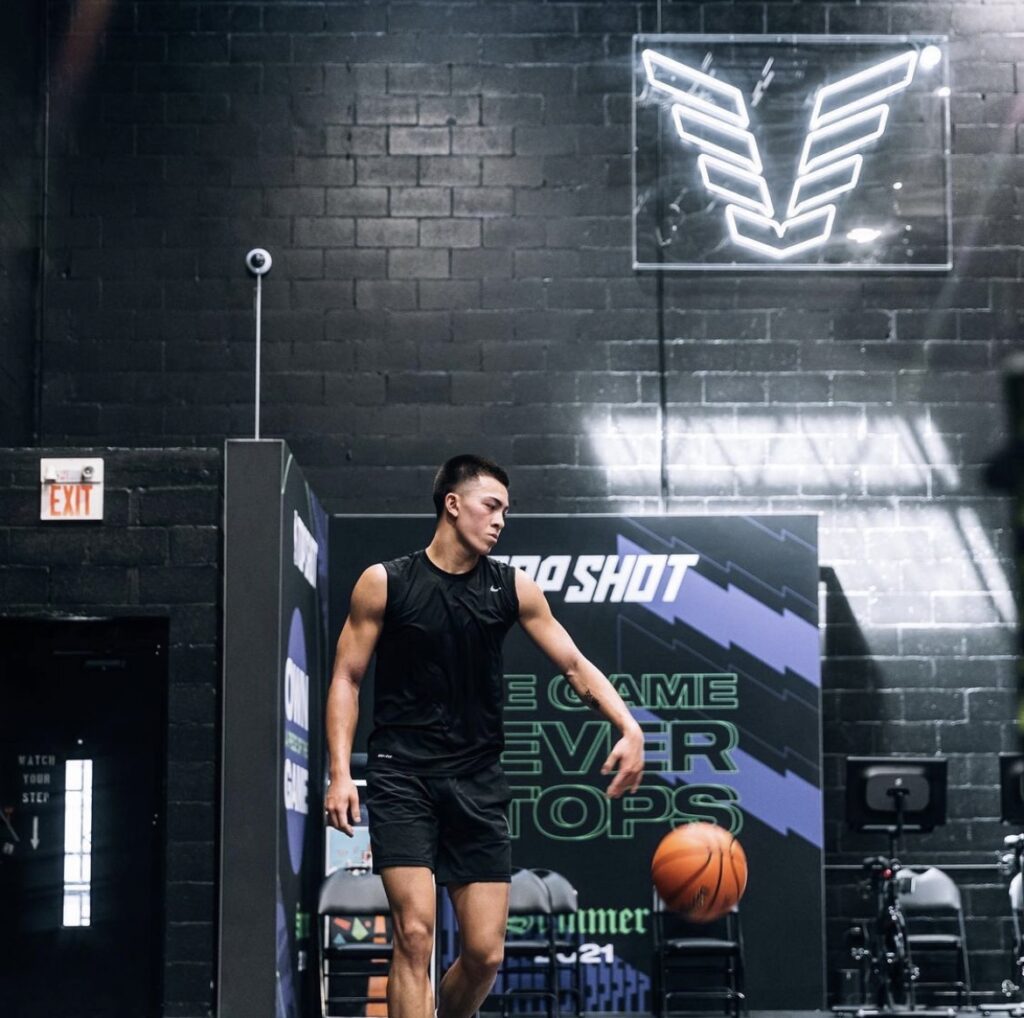 Liam has one of the purest strokes in the country. Every single time he shoots the ball, it's picturesque. Consistency is the best word to describe this 2025 combo guard who is currently playing with Prolific Prep in California. Liam was on the EYBL circuit with UPLAY Canada this past summer & received the invite to play for the U-18 Philippines National Team. Liam is an Elite talent in the class of 2025 with a shooting stroke that speaks for itself.
Levi Molitowsky | 6'4 | RNS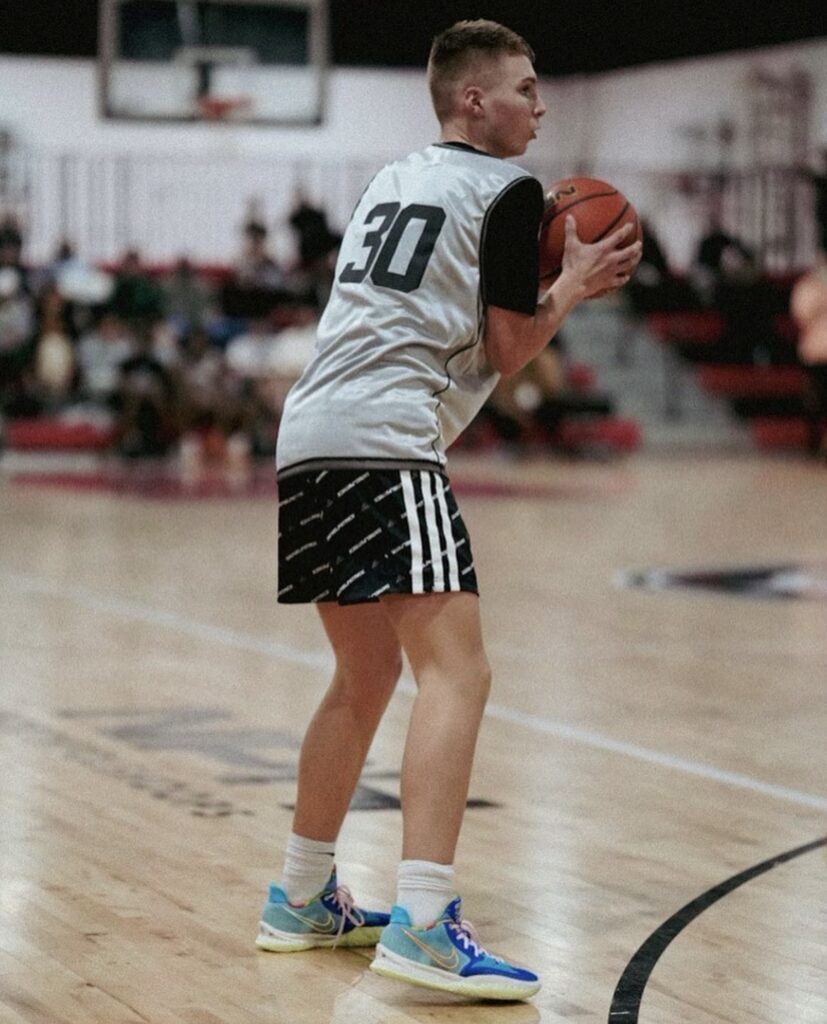 Do not let the baby-face fool you when you're watching Levi Molitowsky, this young man is a killer from beyond the arc. When it comes to catch & shoot — Levi could be pound for pound the best in the country. Being one of the youngest players on the list there will definitely be some doubtful readers out there but hopefully this clip below will illuminate what I see when I watch Levi play.
Chris Simunovic | 6'2 | Terror Prep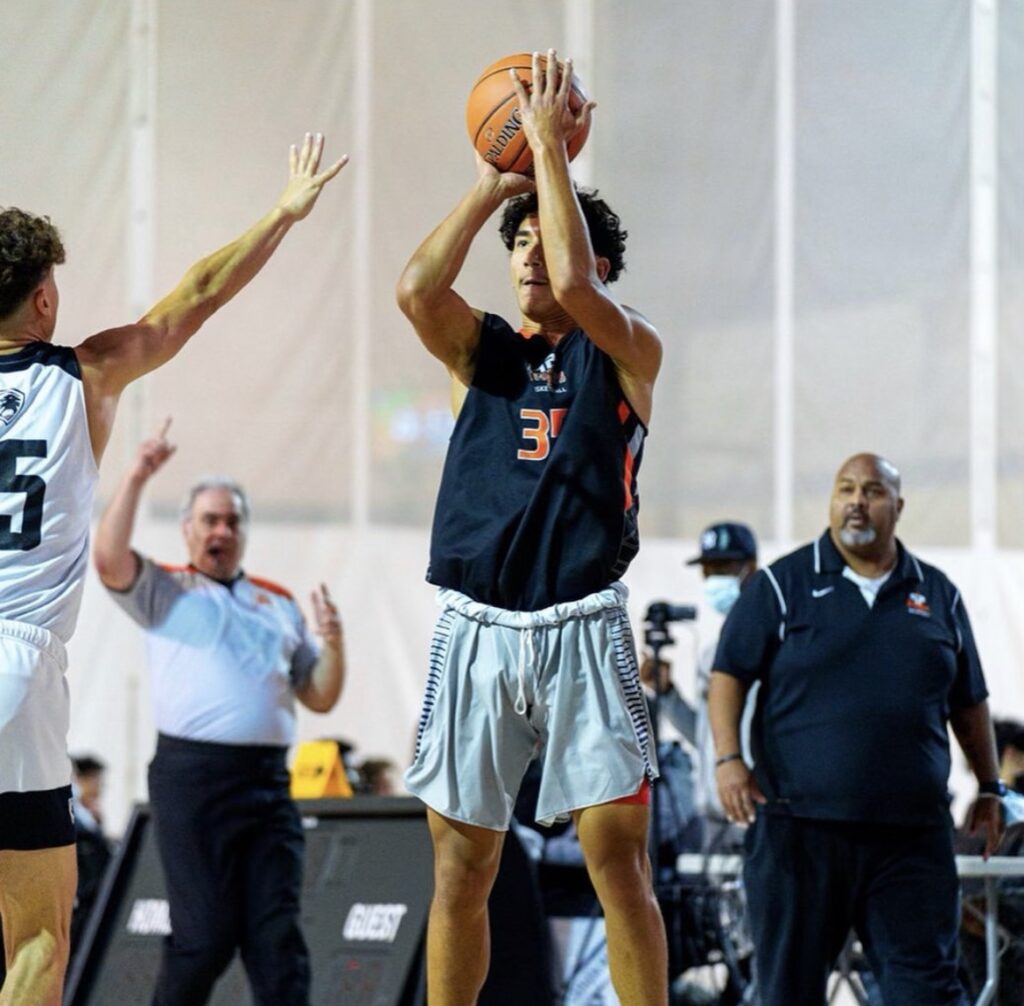 Chris is perhaps the most underrated shooter in the bunch. At the North Pole Hoops Prep Showcase event, Simunovic knocked down 15 triples in the span of two games. If that isn't impressive enough he travelled South of the border and hit a whopping 10 3-pointers vs. CBA Atlanta. That's 30 points off of 3's alone for those who don't have a calculator handy. This 2023 will be a hot commodity this year for college programs.
Adam Harakow | 6'7 | WCPA
Adam Harakow is 1 of 1 when it comes to shooting off the dribble.

Sunny Sooch, Head Coach of WCPA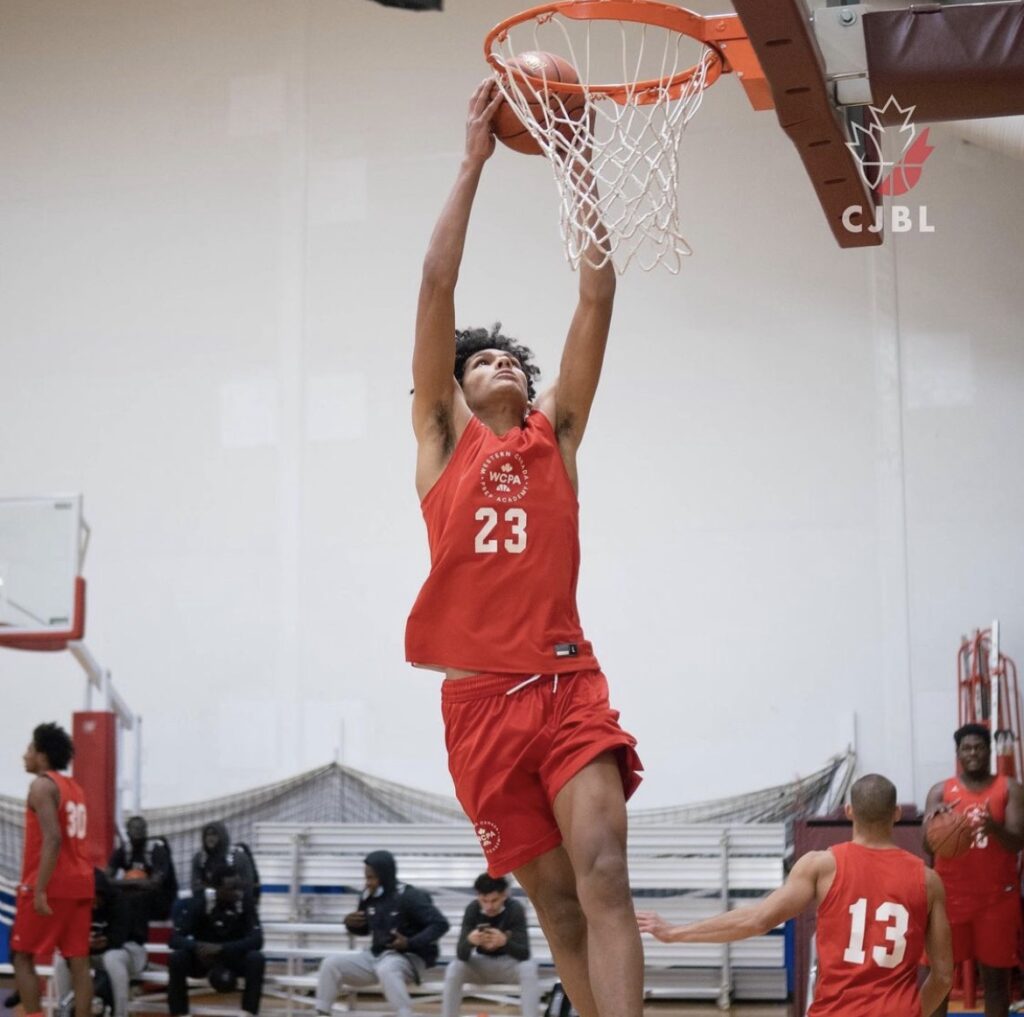 It's hard to disagree with Coach Sunny on this statement. Adam is 6'7, sturdy, quick & can drill shots at a wicked high clip. What I find separates Adam from the rest of the bunch is his motor & energy. Often you hear of "shooting slumps" or that shooting the basketball is a "mental game". I am a firm believer of this philosophy. However, when you watch Adam Harakow hoop, it's almost like it is impossible for this kid to get in a funk. His sky high energy level & mental toughness helps him have that "next shot" type of mentality. Just yesterday at the Battle In The Fort event, Adam dropped a buzzer beater from half court like it was nothing, but the excitement he showed afterward really invigorated the entire WCPA team. Adam's ceiling is through the roof & I believe his floor is a high level 3+D type of recruit.
Max Voorpool | 5'10 | FCBA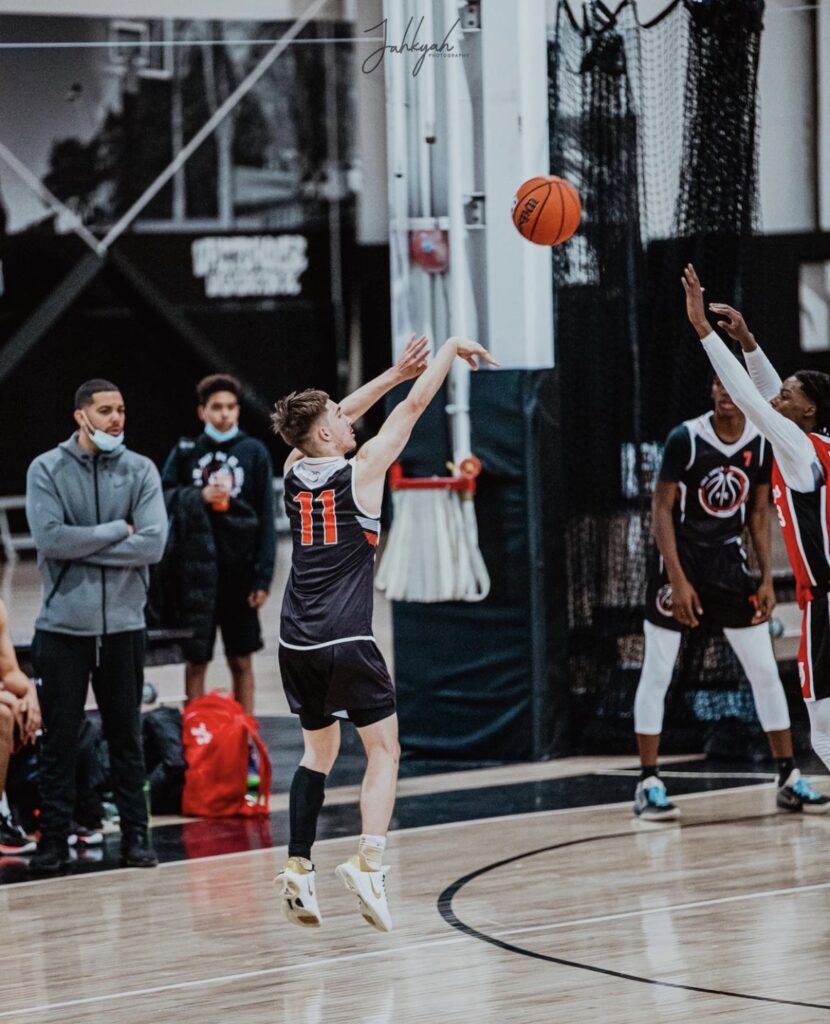 Talk about an assassin, Max Voorpool is one of the most deadly players in Canada with the ball in his hand. Max has demonstrated time & time again that it will always be heart over height. Standing at 5'10 this 2023 prospect can get it done from anywhere on the court, he's been perfecting his craft since his days at Pine Ridge & continues to do so with Full Circle & his coach Cedric from Galaxy Training. I think Max has one of the quickest releases in his class & has the confidence to pull from anywhere over half court.
Waqo Tessema | 6'1 | FEIA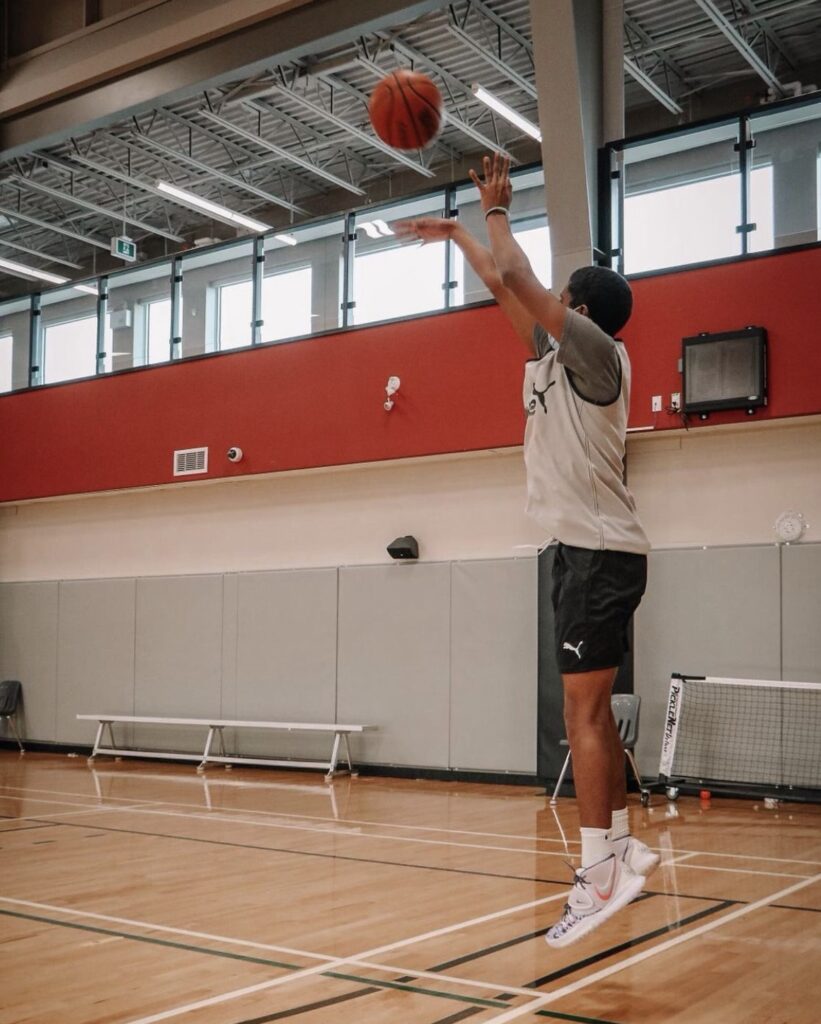 Waqo Tessema was one of my favourite prospects last season alongside Josh Omojafo at Lincoln Prep, fast forward to 2022 & Tessema is now apart of a loaded Fort Erie squad. Waqo was invited to Team Canada's U18 Age-Group Assessment Camp this summer which consisted of 26 other athletes, essentially making him a top 30 prospect in Canada. What makes Waqo so lethal as a shooter is his feel for the game, I have never seen Waqo be forced to take a shot he didn't want. When the ball is in his hands you have to respect it, not only because of his NBA range but also because of his playmaking ability. He always controls the tempo of the game. It's really nothing for Waqo to hit 5 three's on any given night.
Ishan Sharma | 6'5 | FEIA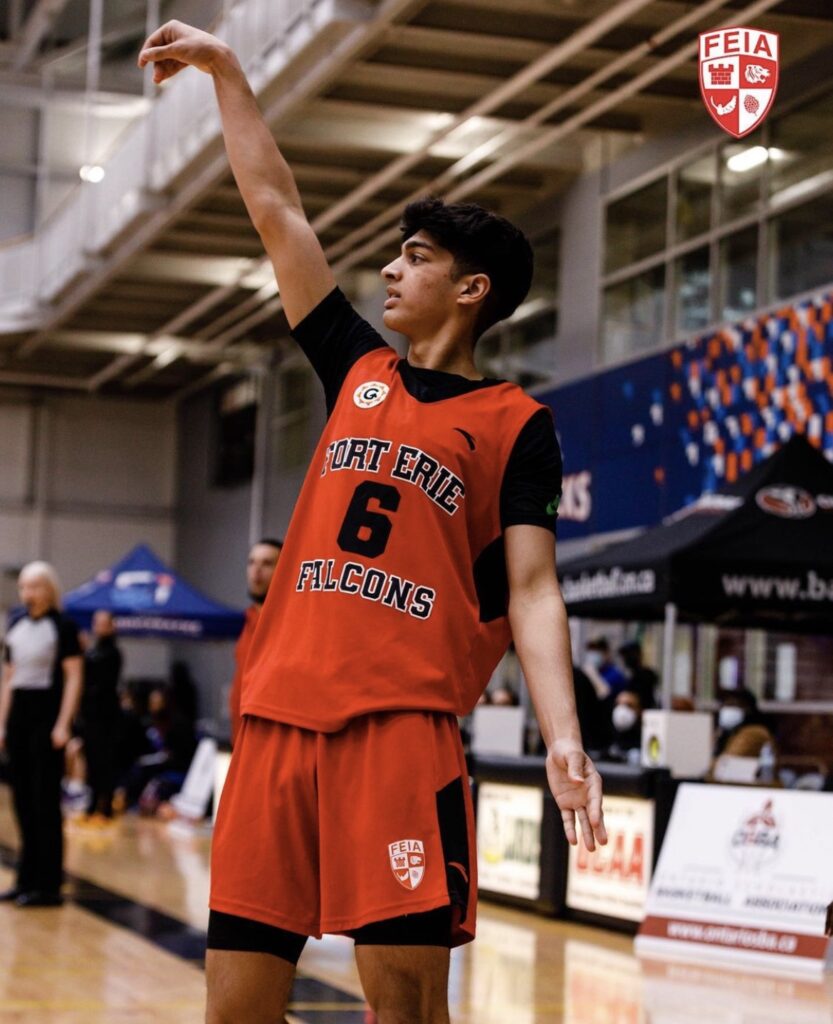 There's something very special about this young man — Ishan Sharma. Listening to him speak to the media when he was at Basketball Without Borders (one of 6 Canadians to be selected) he said,
" I want to play at the highest level, I want to be a Hall of Famer in this league, in the basketball world & nothing would make me happier than that."

Ishan Sharma
Every kid says it, but when Sharma says it, I believe him. His ability & his aspirations could very well line up for him & his basketball career. I can't put my finger on it but when I watch Sharma play, I feel like I'm watching greatness in the making. It's a mixture of his feel for the game, his elite shooting touch & his confidence for me.
Augustas Brazdeikis | 6'8 | New Horizon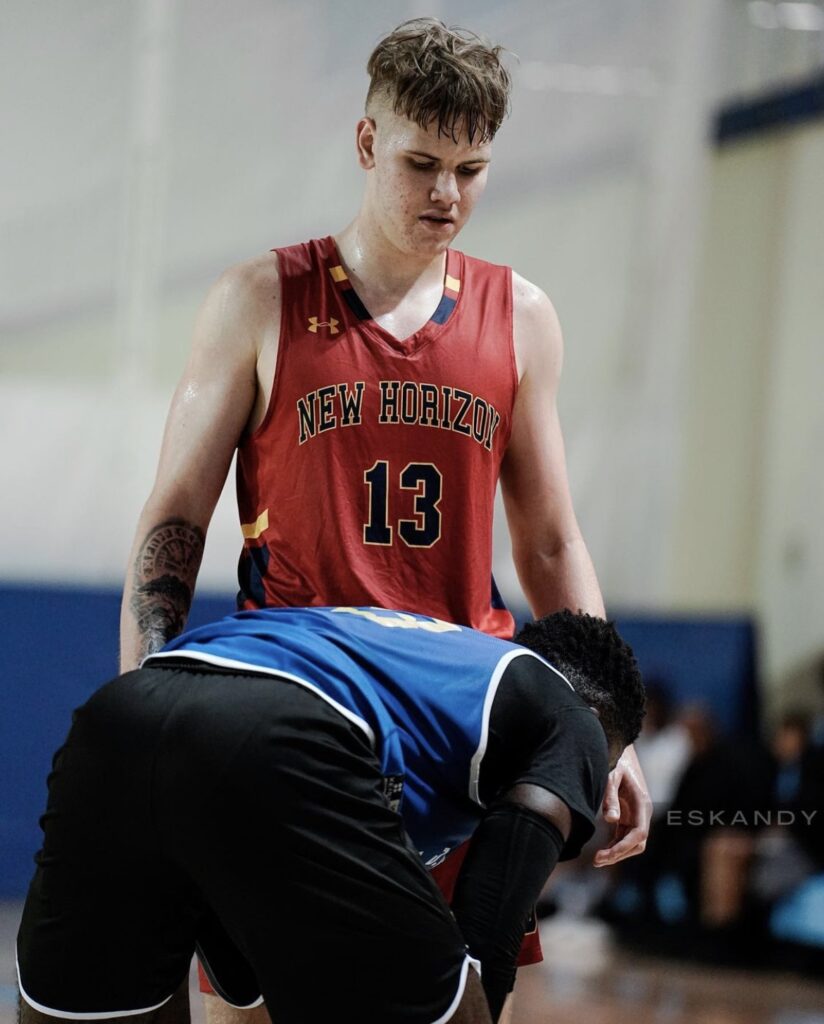 Much like his older brother Ignas Brazdeikis, Augustas can shoot the lights out. At 6'8, you're going to be hard pressed to find a better combination of size & shooting ability. The New Horizon product hits shots at such an efficient rate it's honestly kind of crazy. You never see Augustas trying to do "too much" as they say, his shot selection always seems to be within the system when I watch him play. Nothings forced & when he elevates to shoot the ball you just have a feeling in your gut that when it leaves his hands, that shot is falling.
Jordann Dumont | 6'8 | Hamilton Heights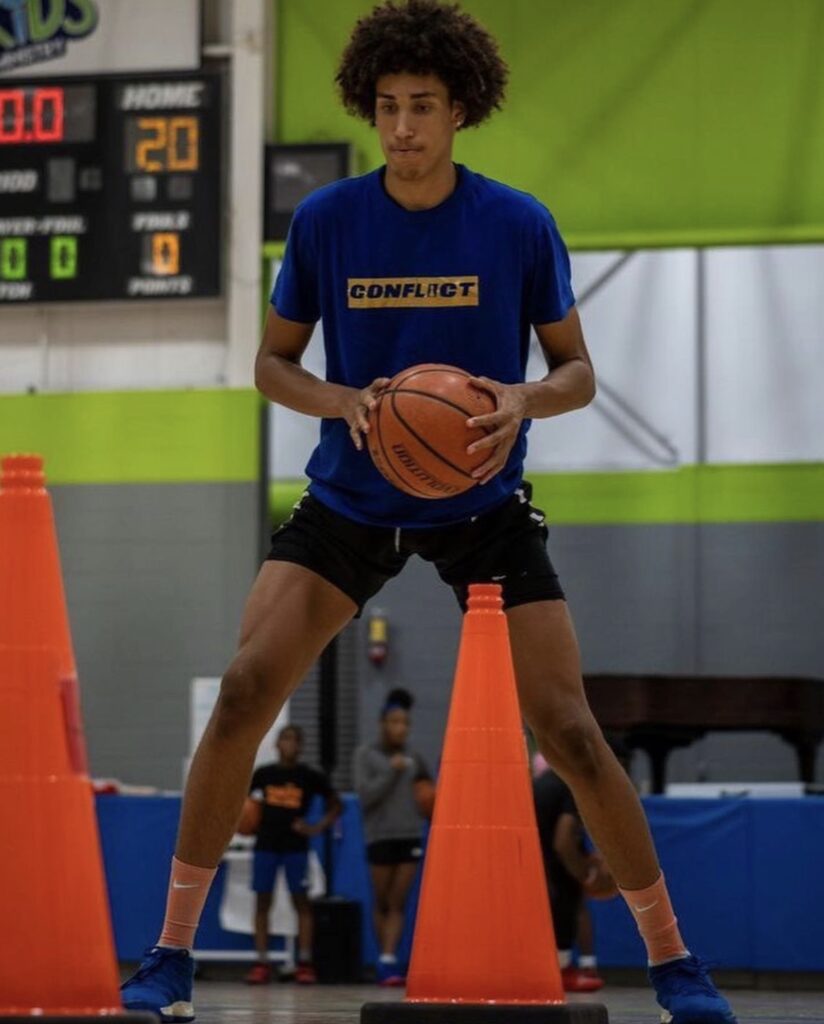 Is it a coincidence that the best 2023 prospect in Quebec is also one of the best shooters in the country? I think not.
Jordann Dumont is following in the footsteps of Shai Gilgeous-Alexander & Nickeil Alexander-Walker, playing his high school ball in Chattanooga, TN at Hamilton Heights. Dumont was a 3-point specialist for the U18 FIBA Canadian National team this summer, going 36% from beyond the arc during the tournament. Currently attracting multiple Division 1 programs including 7 offers already, Jordann is an Elite talent in 2023. With a 6'8 frame, the running stride of a gazelle & NBA range, Jordann Dumont is next up.
Dawson Matsell | 6'7 | Orangeville Prep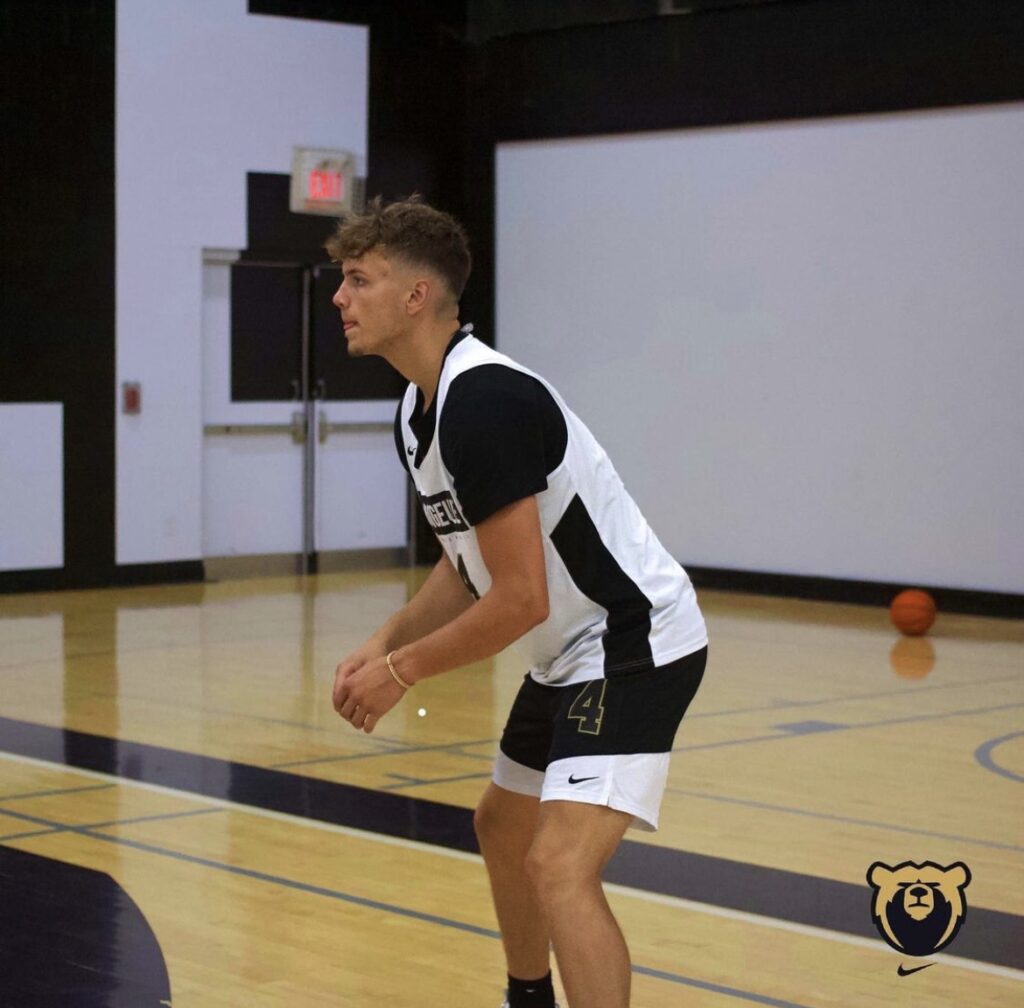 If you've seen Dawson shoot the ball, you know he doesn't have a traditional shooting form. There's a bit of a hitch in his shot that really catches your eye when you see him pull up. Not quite Dirk Nowitzki form but on a similar spectrum in my opinion. I first noticed Dawson two summers ago on the Nike EYBL circuit with Bounce Elite hitting big shots against elite competition. His jumper is incredibly consistent. Do not put it past Dawson to drop a cool 30 piece on any given night. When Dawson Matsell gets hot there's not stopping this guy. This year at Orangeville Prep will be huge for Dawson because there will be a ton of attention on guys like Jalik Dunkley & Matai Baptiste and I'm not sure teams will deep enough to put a strong defender on Dawson, allowing him to really get activated. Look out.
Parker Martens | 6'3 | Edge Prep
Here's a kid from out west, Kelowna, BC to be exact that can flat out make shots. Parker Martens loves to shoot the rock & it shows. When I watch him play there's almost no telling when he's gonna stop & pop, with suck a quick release it's unbelievably hard to guard this 6'3 prospect out of Edge Prep. This past summer Parker was with Genesis Basketball, an AAU program out of Calgary, AB & picked up his first NCAA offer. The way Parker has been producing lately I expect a big season from him under Head Coach Eddie Richardson.
Jahari Williamson | 6'2 | Royal Crown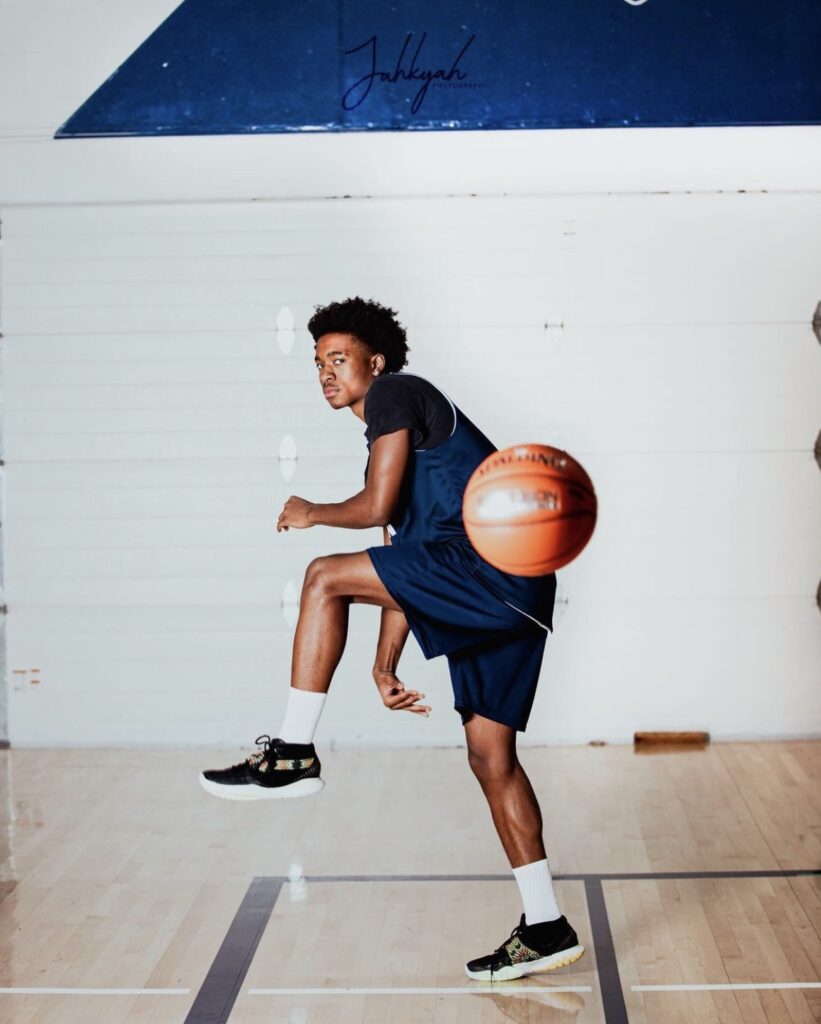 I look at Jahari in a similar lense to Joshua Primo of the San Antonio Spurs & formerly of Royal Crown as well. The specific shot selection is where I see the most similarities. Jahari is incredibly efficient when shooting the ball. A true 3-level scorer, this is a player you want to have the last shot with the game on the line. A fearless leader with a ratchet.
Arden Begaj | 7'0 | United Scholastic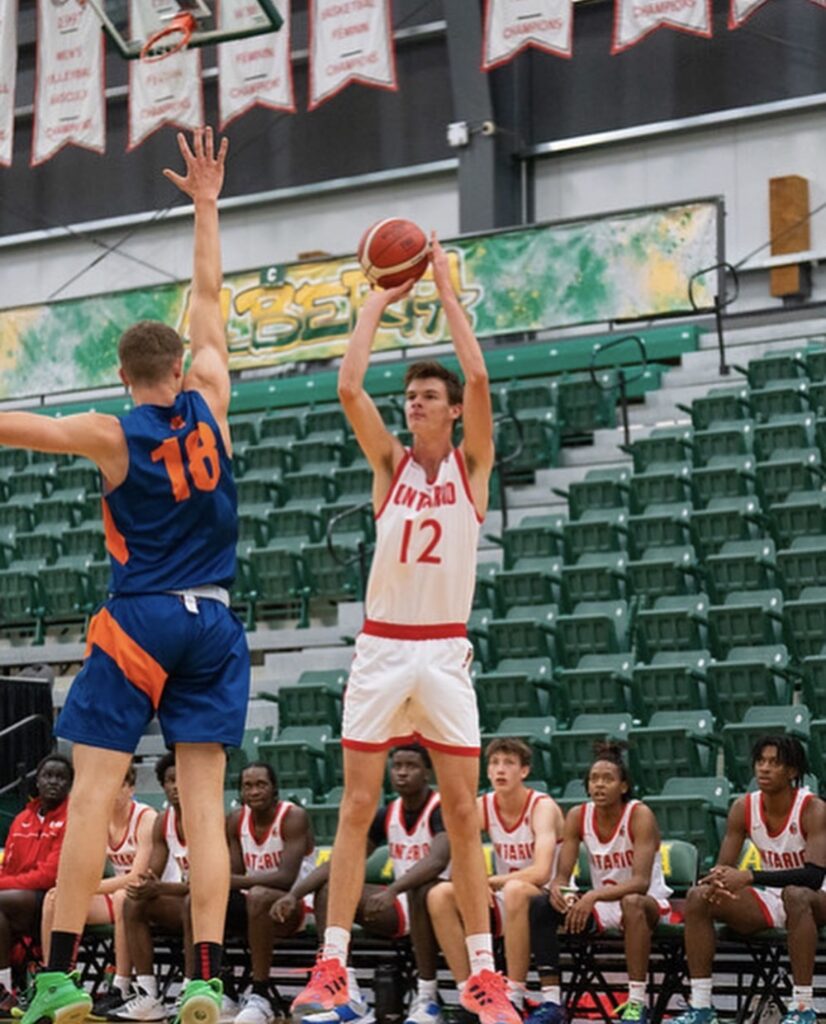 Definitely the tallest shooter on this list, United Scholastic Academy's — Arden Begaj. What separates Arden from everyone else on this list is his release point, at 7 feet tall it's virtually impossible to block this guy's shot. The ability to get a shot off over any defender on the court is a serious advantage. Do not get me wrong though, it's not only about how high the ball leaves his hands, Arden truly has a beautiful shooting touch. A big man who can shoot is a college coaches dream & combine that with playing on a team with HM prospects Vasean Allette & Efeosa Oliogu, that will only bring even more college attention Arden's way.
Nate Bureau | 6'2 | FEIA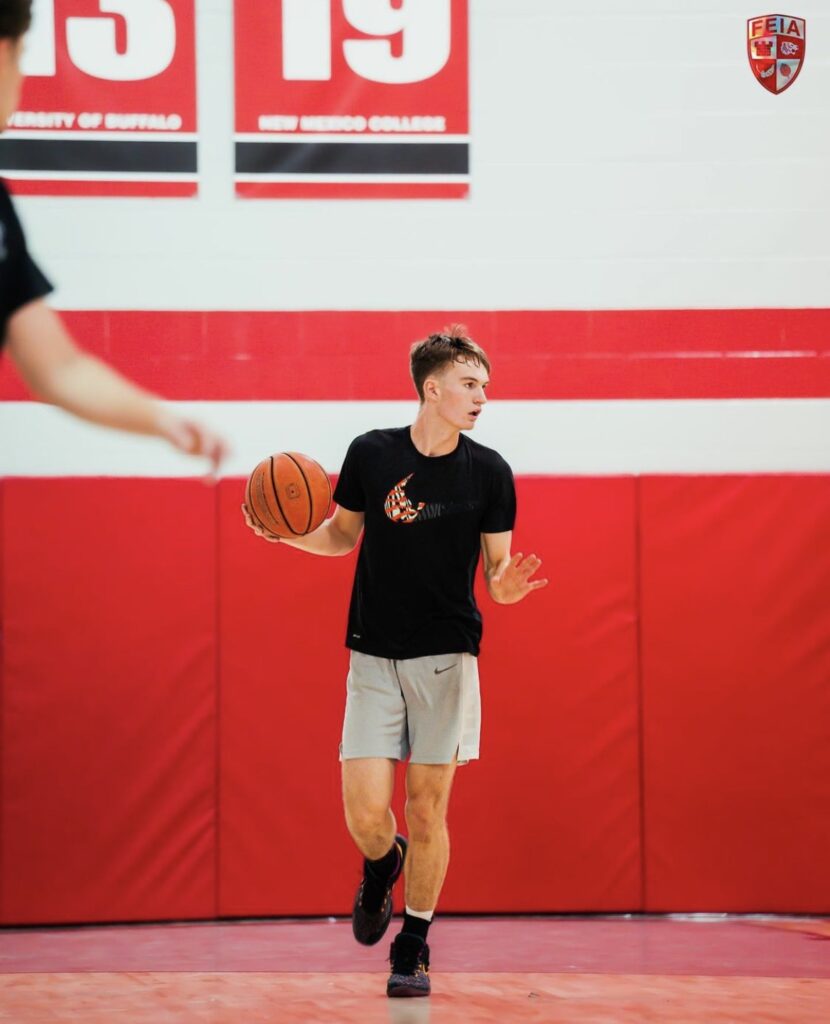 Nate Bureau is the one player on this list that truly had to carve out his own lane. Something about Nate's game just screams "blue-collar hard worker". Nothing was handed to this 6'2 prospect, formerly of Burloak Prep & current backcourt mate of Waqo Tessema in Fort Erie. If you are going to judge a book by it's cover than Nate Bureau is going to make you pay a hefty bill for it. Nate is one of the most polished shooters I've had a chance to see. He can hit from all three levels & will absolutely destroy the opponents big men with his floater touch. One of the best parts about Nate is his "Barry Sanders" type attitude, no matter how big the shot, how big the stage, Nate Bureau always acts like he's been there before. No bull shit with this 2023 sharpshooter.