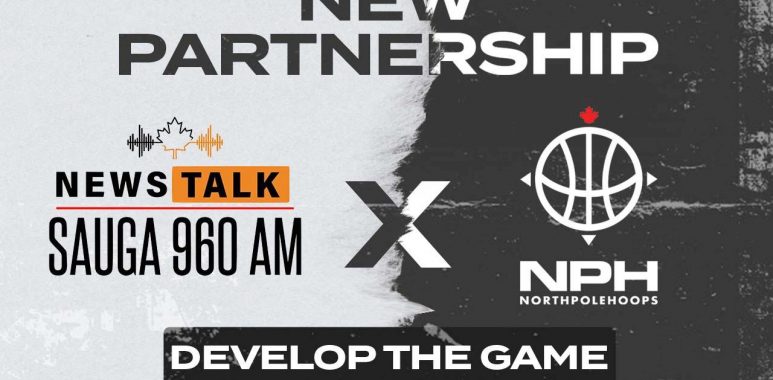 North Pole Hoops Announces Radio & Podcast Partnership With Sauga 960AM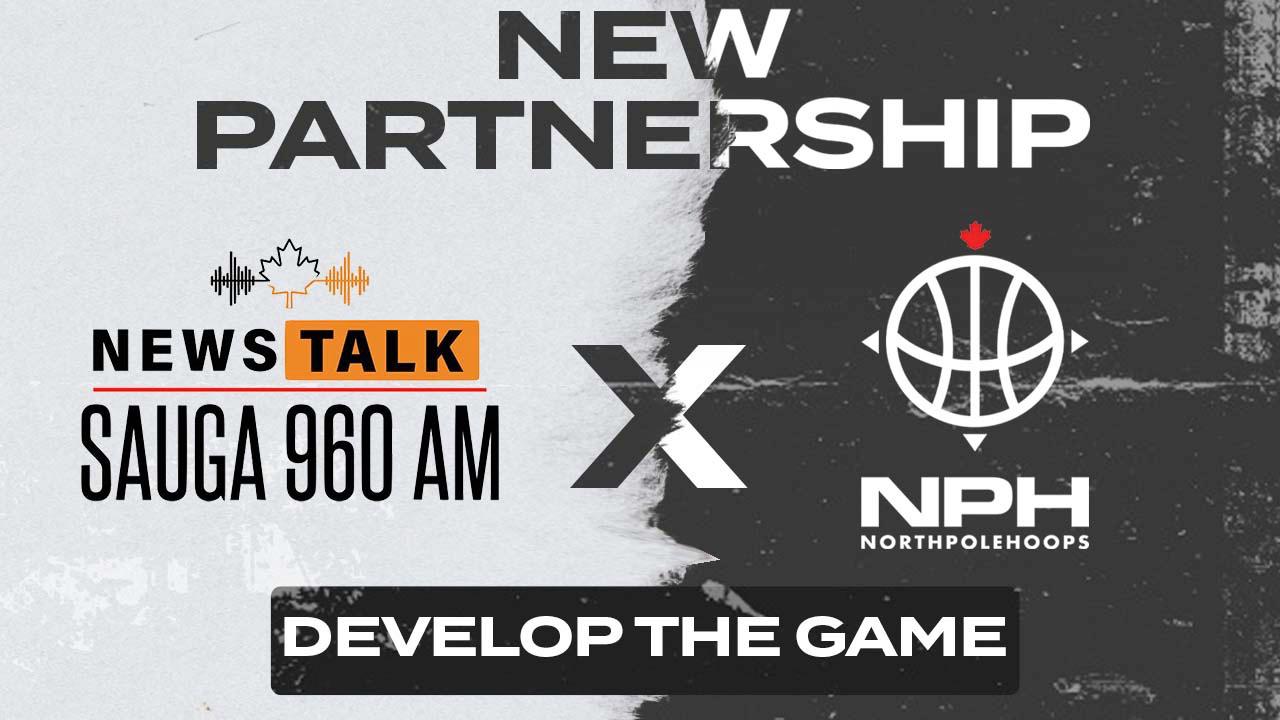 North Pole Hoops is set to communicate Through the Airwaves of Sauga 960AM, with "The NPH Hour" radio show scheduled to launch April 10, 2021.
This media partnership enables an expanded platform for Canadian Basketball which includes coverage of amateur hoops (High School, Prep, Club) college & university, (U Sports, CCAA, NCAA, JUCO) along with the Professional level (NBA, G-League, CEBL, International) for men and women.
In addition to radio presence, this collaboration will produce podcast content to maximize reach within the digital space, to ensure listeners can tune in no matter how they consume their audio.
This is a full circle moment for NPH–an organization that was born out of a Mississauga household garage with the sole mission of growing Canadian basketball–will now have a platform on the only English-speaking radio station in the city.
The synergy between Sauga 960AM and NPH has been developing over the last two years, and throughout COVID-19. Jason Thom, NPH Director and a veteran in Canadian Basketball, recently capped off broadcasting the station's second season of Raptors 905 live game coverage, alongside Matt Cullen and former Senior Men's National Team member Jevohn Shepherd.
Thom also makes a weekly appearance on Raw Mike Richards morning show to talk everything basketball and knew there was room to grow the relationship with both the radio station and North Pole Hoops since both groups enjoy the role of underdog.
"This is going to be so much fun to be a part of because the good people within Sauga 960 believe in the sport of basketball in Canada and know that true partnership and support is all it needs to reach its full potential," said Thom.
"The fact that I can now host a show about my passion on the same dial of radio personalities I have looked up to my entire life makes this an extremely unique opportunity."
With the duo of Mike Richards, David Bastl and the recent announcement of iconic radio voice "The Bobcat" Bob McCown, Sauga 960 now boasts two of the flagship shows that dominated the ratings in the morning and afternoon drive formats in Toronto sports talk radio for the last 30 years.
Massively huge for Newstalk @sauga960am!Excited to announce the arrival of the legend @FadooBobcat, now heard, Mon-Fri at 6pm EST, starting MARCH 15th! Stream live on https://t.co/sTjos3Nwh5 #BobMcCown! @DavidBastl @torontomike @Covers_Caley @RodPedersenShow pic.twitter.com/UOfKipLVW7

— Mike Richards 🇨🇦🇮🇪 (@RawMikeRichards) March 10, 2021
The addition of the NPH Hour will not only empower the Canadian basketball community, but also compliment a dynamic audience alongside Sauga960–expanding the age demographic & footprint for both parties.
"This partnership was a no brainer when you take into account the strengths of each organization. Together, we achieve multiple goals—elevating the coverage of our game, while supporting each other's organizational objectives," stated NPH CEO Tariq Sbiet.
CKNT- AM (Sauga 960AM) is a multiplatform terrestrial radio station based in Canada's third largest municipality. CKNT's license is co-owned by Elliot Kerr, owner of the OHL's Mississauga Steelheads and President of the Landmark Sport Group and Manjot Pannu.
Broadcasting to a core population of 1.5 million in and around Peel Region and well beyond to an additional 2 million across the GTA, Sauga 960AM is the only English language news talk radio station based in Peel Region. Sauga 960AM operates across multiple media platforms including terrestrial radio, online audio, online video, and social media.  Sauga 960AM delivers an engaging, entertaining and diverse talk radio line-up including the legendary Bob McCown, political mavericks Marc Patrone and Richard Syrett, the spirited Karlene Nation and Raw Mike Richards. Stories that are relevant to the residents of Peel and the GTA are addressed through a variety of programs focused on politics, lifestyle, sports, and news. For more information visit www.sauga960am.ca
"As a media platform rooted in its community, Sauga 960AM seeks to work with partners that actively engage their communities. North Pole Hoops has excelled in how they have tapped into the popularity of basketball in Canada and the importance that basketball is playing in the development of young boys and girls in our community.  We are proud to partner with North Pole Hoops to provide a platform to share these success stories with our audiences."  Praveen Amirtharaj, GM/Program Director Sauga 960AM
Programming of The NPH Hour will tackle hot topics in Canadian basketball, while featuring special guests including players, coaches, program directors and industry professionals.
North Pole Hoops is a Canadian Basketball media, marketing and scouting organization designed to provide a pathway and support for homegrown talent coast to coast. This partnership will further strengthen the organization's mission to develop the game on and off the hardwood.
The NPH Hour launches April 10 with Episode 1.
_
Follow @NorthPoleHoops & @Sauga960AM on social media for the latest updates.