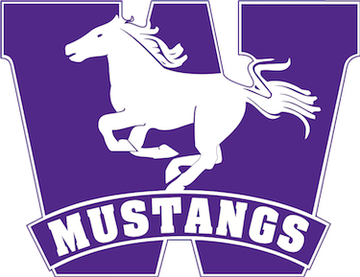 Keeping Up With The U Sports Classes: How Western's Culture of Development Can Keep The Program Rolling
One of the hardest things about sustaining success at the post-secondary level as a program is that, unlike professional sports, your best players often leave right after their best moments.
For the Western Mustangs, heading into the 2020-21 season, they'll be without two of the best players from their 2020 U Sports Final 8 semi-finals run. Senior stars Nikola Farkic and Eriq Jenkins were integral parts to the program's journey to the Final 8 in Ottawa and the OUA's championship game. 
As much as head coach Brad Campbell is going to miss Farkic and Jenkins, who spent five and four years in London respectively, he knows the key to their continued success will come down to finding and developing new talent. Just as those two were once young Mustangs trying to find their way in the OUA, the team has a litany of budding talent on the roster they believe can step in and fill the void. 
"We're going to have to tweak, we're going to have to manipulate," said Campbell who has been the school's coach since 2006-07. "The key is that development and bringing in some guys we think that can play right away and some development of current guys on our roster to help fulfill those gaps."
 A prime example of the program's developmental track record came just last season with Julian Walker. 
Walker averaged just 5.6 minutes a night in the 2017-18 season, his first as a Mustang. Despite the limited minutes, he maintained his trust in the program and spent his first two years as a Mustang working with the coaching staff and his teammates to continue honing his craft. Two seasons later Walker is now a core piece for Western and was named a 2020 conference all-star.
It was the kind of improvement that Campbell called 'incredible and is a testament to his work ethic'.
Walker's not the only one with a famous work ethic on the roster. Omar Shiddo is one of the most explosive scorers in Mustangs history, having led the school in points per game in each of his four seasons at the school. Although he helped lead Western to major postseason success last year, it wasn't until the morning after they clinched their birth in the Final 8 that he cemented his legacy within the program.
The day after his 41pts playoff performance @BallHardShiddo back in the gym honing his craft #WesternBasketball #RunWithUs #MustangMentality pic.twitter.com/pahUGaob6K

— Western Basketball (@Mustangs_Bball) February 23, 2020
 "Right after our big game against Laurier he was in the gym," said assistant coach Joel Delcarmen. "First thing the next morning asking to be let in."
The ability of players like Walker and Shiddo to continue to work on their games even as they find success in the league is something Campbell sees as a key asset to growing the program.
 "It's very helpful when you get older guys able to show maturity and that level of leadership and also just that work ethic," said Campbell. "It just can't help but trickle-down to everyone on the team." 
Three guys the coaches believe areprimed to take that next step are Aryan Sharma, Ukasha Khan and Aaron Tennant. All played important roles this past season and with seniors moving on, it creates opportunities for another player to take a Walker-like leap for the Mustangs.
Julian Walker gets the lay-in to go!!

Western 81 Laurentian 71| 4Q 2:00 pic.twitter.com/g9kIOhXZQA

— Western Basketball (@Mustangs_Bball) February 22, 2020
 Regardless of whether it's one of those guys or a surprise player that had a summer of extreme growth, assistant coach Mo Haidar believes in the Mustangs infrastructure of development.
"We really put an emphasis on development," said Haidar. "A lot of guys that don't play in their first or second year are having massive impacts in their third, fourth and fifth years."
A way to help facilitate a culture of development is through the character of the players you bring into your program. One person that doesn't fit your team's identity can impact the whole locker room.
 "We've turned down guys that are talented but maybe don't have the greatest character or work ethic," said Haidar. "It's not the complete decision but we're very focused on the camaraderie and the tightness of our group."
With that in mind, the 2020 class for the Mustangs is built with a foundation of character. 
 "I think one of the most unbelievable things about this recruiting class (outside of its talent), is actually the character and how good of students they are coming in as well," said Campbell.
Mustang Nation Get Excited!
Some Isaiah Pemberton highlights
Video by Smellor #WesternBasketball #RunWithUs pic.twitter.com/w2ZUQQPO6J

— Western Basketball (@Mustangs_Bball) April 14, 2020
As much as Campbell and the Mustangs value character, they value something else above everything: winning. 
 "One thing we talk about and try to outline is the fact that the best players that can help us win the most are going to play," said Campbell. "There's no guarantee that returning guys that played last year potentially will play a bunch next year. Next year is a new team, we may have a new identity, some players this offseason may pass other players in terms of becoming better, some may just show up in better shape."
 Western will come into next season in a unique spot. They lost key players but return so much that expectations will be high when camp opens. The school isn't expected to be the ones that just happened to peak due to their stars hitting their climax as players and then unfortunately graduated.  
 No, Western is expected to be back competing for a trip to the Final 8 once again. For them to get there, it'll take some younger players either new or returning to step into major roles. Luckily for them, they have the infrastructure in place to develop the pieces to make that happen.
The Class
A little teaser highlight package from Mustangs committ 6'3 Guard
Tyson Dunn @tysondunn22 @NorthernKingsCA @CrothersPrepMBB #WesternBasketball #RunWithUs pic.twitter.com/EMgVe1sd6f

— Western Basketball (@Mustangs_Bball) April 28, 2020
| | | | |
| --- | --- | --- | --- |
| Name | Previous | Position | Hometown |
| Tyson Dunn | Bill Crothers | Guard | Newmarket, ON |
Coach's Scouting Report: 
Delcarmen: He's a student of the game, even going through this process he was looking at film of the way we played and making sure it was a proper fit for him. He's a guy that likes to watch film and find things he can improve upon.
NPH Scouting Report: 
Mickias Mikre: True floor general who is always in control. Vocal leader who you can count on to make unselfish decisions. Know where his guys are at all times and can zip precise passes with either hand. Solid finisher around the rim and very savvy on drives and takes inside. Excellent perimeter defender – smart and quick laterally with very active but disciplined hands.
| | | | |
| --- | --- | --- | --- |
| Name | Previous | Position | Hometown |
| Jaxon Cohee | St. George's | Wing/Forward | Vancouver, BC |
Coach's Scouting Report: 
Campbell: He's a guy that's an outstanding athlete and is very high potential. His success is really going to depend on his development within our program. He's tough nosed. I think his transition to university is as more of a three man, small forward. That athleticism will be a bit of a matchup issue. I don't know if he does anything outstandingly well but, he doesn't do anything poorly either and he's just going to have that all around game that's going to be tough to match up. 
Haidar: He's definitely a guy that you look at now the way his body is built and with his work ethic and where he can get to by the time he's in his third, fourth year, he's going to be a very impactful guy. He's very under the radar and a guy we're really excited about. 
| | | | |
| --- | --- | --- | --- |
| Name | Previous | Position | Hometown |
| George Horn | Handsworth | Forward | Vancouver, BC |
Coach's Scouting Report: 
Campbell: He always seems to be doing the little things that help you win. He's a great screener, he likes to play physical. He has some versatility for a big guy to his game. He developed phenomenally throughout high school, every year he got better. He's going to be a big strong man in our league. I think the one thing that stood out the most is his physical play. He's got a little bit of throw back in his game which we really like.
Delcarmen: His post game has developed quite a bit. 
| | | | |
| --- | --- | --- | --- |
| Name | Previous | Position | Hometown |
| Graeme McDougall | AB Lucas | Wing/Forward | London, ON |
Coach's Scouting Report: 
Haidar: He's very athletic, elite level athlete, already has a strong build on his body. He's turned on the last year to six months his work ethic and determination to get better. He's a guy who can handle it, shoot it, he gets to the rim. Defensively he's going to be to affect the game with his length. We always make a comparison between him and Aryan Sharma. They're very similar players, I would say athletically Graeme may even be a bit more athletic. He fits that mold of a legit wing scorer. 
| | | | |
| --- | --- | --- | --- |
| Name | Previous | Position | Hometown |
| Johnny Vrdoljak | TRC Academy | Forward | Georgetown, ON |
Coach's Scouting Report: 
Campbell: The one thing with Johnny that's pretty unique is have a 6'10 guy with length that can affect different things on the court. He's a skilled 6'10, you know can shoot it a little bit and his handle isn't that bad. I think his body needs to get a little stronger. He just gives such a unique presence being at that size and that length. 
NPH Scouting Report: 
Mikre: Johnny is a skilled big man in the traditional sense. He has a deep bag of post moves and inside finishes with a soft touch within 10ft. He can hit the open 3PT shot as well. Provides a solid rim protecting presence on the defensive end that should only get better as he fills out his body.
| | | | |
| --- | --- | --- | --- |
| Name | Previous | Position | Hometown |
| Isaiah Pemberton | Ashbury College | Guard  | Orleans, ON |
Coach's Scouting Report: 
Campbell: Isaiah is a big athletic guard who is an outstanding two way player. A bit of a combo guard on the offensive side. A slasher who can shoot it and score inside and then at the defensive end, he's a menace on the ball. He can really get in the guys and use his athleticism. We think like a few guys in this class, be a very special guy moving forward. 
Haidar: He's a tremendous person. He's one of those high character guys that you talk about. When you pair his skillset with the type of person he is, I think him making the decision to come to Western when he had schools like Carleton and others at that high level after him just shows his maturity in terms of knowing what he wants. He's the guy that selfishly I'm probably most excited about. 
NPH Scouting Report: 
Mikre: Don't be surprised if Pemberton ends up as the crown jewel of the Mustangs' 2020 recruiting class. He's a natural scorer that can wreak havoc operating out of the triple threat. He has an explosive first step, tight handle and is relentless when attacking. He rarely settles for lazy looks. Pemberton is also a deadly three point shooter that can get hot in a hurry. He's excellent on the defensive end as well.
| | | | |
| --- | --- | --- | --- |
| Name | Previous | Position | Hometown |
| Isaiah Familia | UBC (USPORTS) | Guard | Windsor, ON |
Coach's Scouting Report: 
Campbell: He was able to practice with us this year while he was sitting out. He's a big strong guard who brings three years of U Sports experience to our program. Unselfish player, has the ability to pass the ball, shoot, even post up a little bit as a bigger guard. 
Haidar: We recruited Isaiah out of high school pretty hard actually so we were very familiar with him even before he got to Western. He's going to be able to step in right away and help.