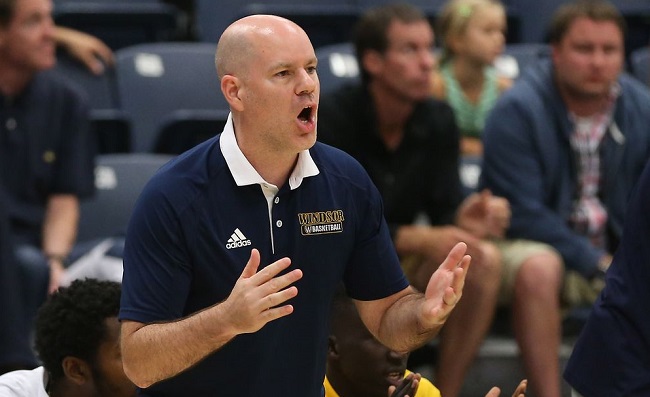 The Paradox of Basketball in Canada-Pt1
Special to North Pole Hoops by Nishan Sodhi  (IG @Sodhi15)
Canadian basketball is thriving. 
Once a pleasant surprise, hearing a Canadian's name being called in the NBA draft is something we've grown accustomed to today. Our basketball players, both men and women, are key contributors to basketball programs in every position, at every level from high school to post-secondary, to the professional ranks around the world.  When you add the worldwide draw of Masai Ujiri and the NBA Champion Toronto Raptors to the mix, it is undeniable that Canada has solidifed itself as a global basketball powerhouse. 
But is enough being done to ensure basketball is thriving in Canada?
All of this growth in the exportation of our most talented players (and coaches) has come at the expense of growing our game right here at home.  And now is the time to reverse that trend and the best place to start improving our domestic product is at the national level is through U Sports men's basketball.
Formerly known as Canadian Interuniversity Sports (CIS), U Sports basketball has progressed in many aspects but lags behind in many others.  The product and its players are better than ever, but media coverage is thinner than it has ever been.  The competition at the top half of the standings is stronger than ever, but struggling programs are facing unprecedented challenges to maintain.  Our coaching ranks across the nation are filled with some of the most forward thinking basketball minds in our sports history, but the support needed to help players make the decision to stay at home is not what it could, or should be.
The role of a U Sports Head Coach has morphed into that of a fundraiser, logistics manager, and a marketer – all while maintaining their responsibilities as teachers, mentors, and CEOs of their team.
Considering the rising popularity of basketball in Canada we can't help but wonder; given how much Canadians have contributed to the global basketball community, why is it that one of our own, national, post-secondary league hasn't experienced similar growth? In fact, not only has U Sports' growth been limited, but those closest to the community would argue that the U Sports ecosystem has actually gotten worse over time. In spite of an increase in the caliber of talent.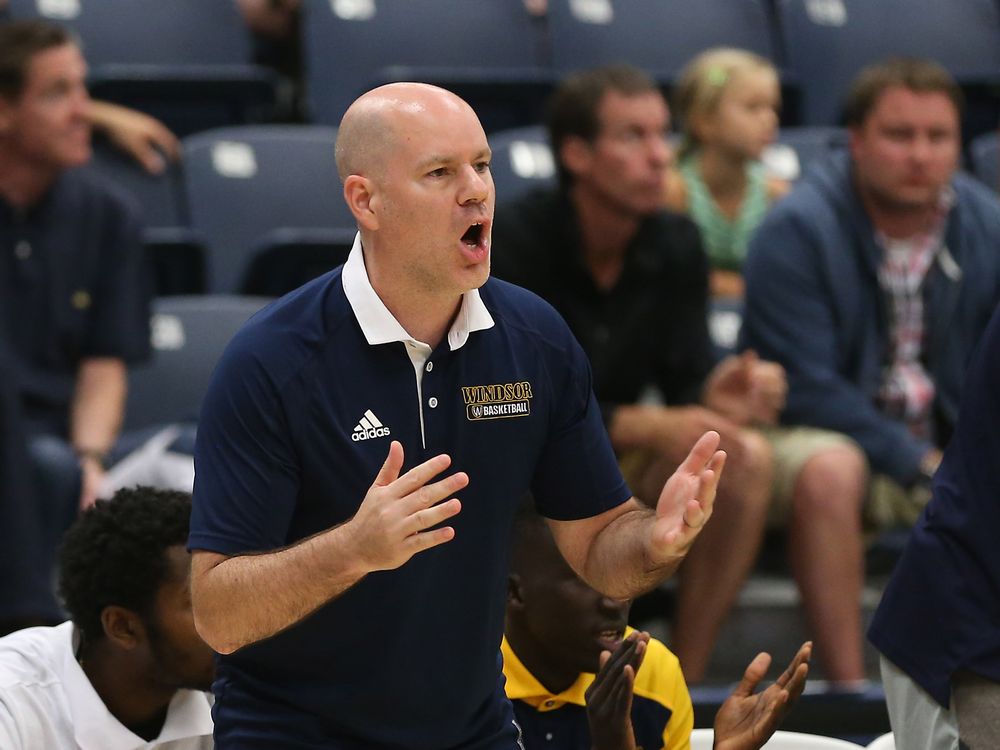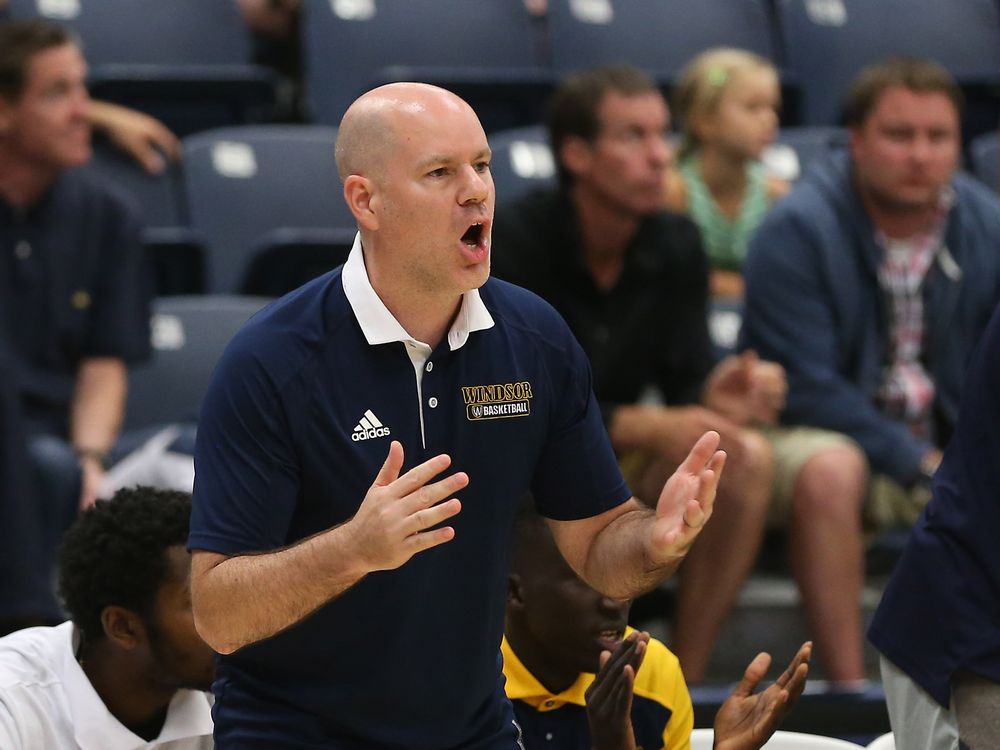 Chris Oliver racked up a .650% winning percentage over 14 years with the University of Windsor
Photo Courtesy: JASON KRYK/Windsor Star/Postmedia
Chris Oliver, CEO and Founder of Basketball Immersion, is no stranger to U Sports having racked up a 186-100 record during his 14-year tenure as Head Coach of the University of Windsor's men's basketball program and coached "a tremendous amount of successful players – both on and off the court". As a fan, coach, and believer in U Sports he knows first hand the level that the league is capable of operating at, with the right structure in place. Similarly, he has seen how recent changes have hindered U Sports' growth.The expectations of basketball in Canada have increased, according to Oliver. Understandably so, given the talent that has come out of our country in recent years. However, though expectations around performance have increased, the resources required to fuel that success have not – specifically at the U Sports level. Over time, this has led to a significant strain on our coaches and ultimately, our athletes not being provided with all of the opportunities that they need and deserve.
"As a head coach, the fight for resources was an uphill battle," says Oliver. "Everything was coach-led. Fundraising, scouting, planning trips, trying to get a team locker room, you name it. The interaction with my players was always a highlight. But the burden of having to lead everything beyond the court, without support from the top, made it very difficult to provide a better experience for my players."
When we hear about resources being a limitation, we often think about money and funding. Given the size and scale of the D1 sports in the United States, it is logical that U Sports basketball programs would receive less funding in comparison – and we're not arguing that this should change. However, this extends far beyond money. The environment that U Sports programs operate in has changed. As a result, the pressures and challenges of inadequate funding are magnified.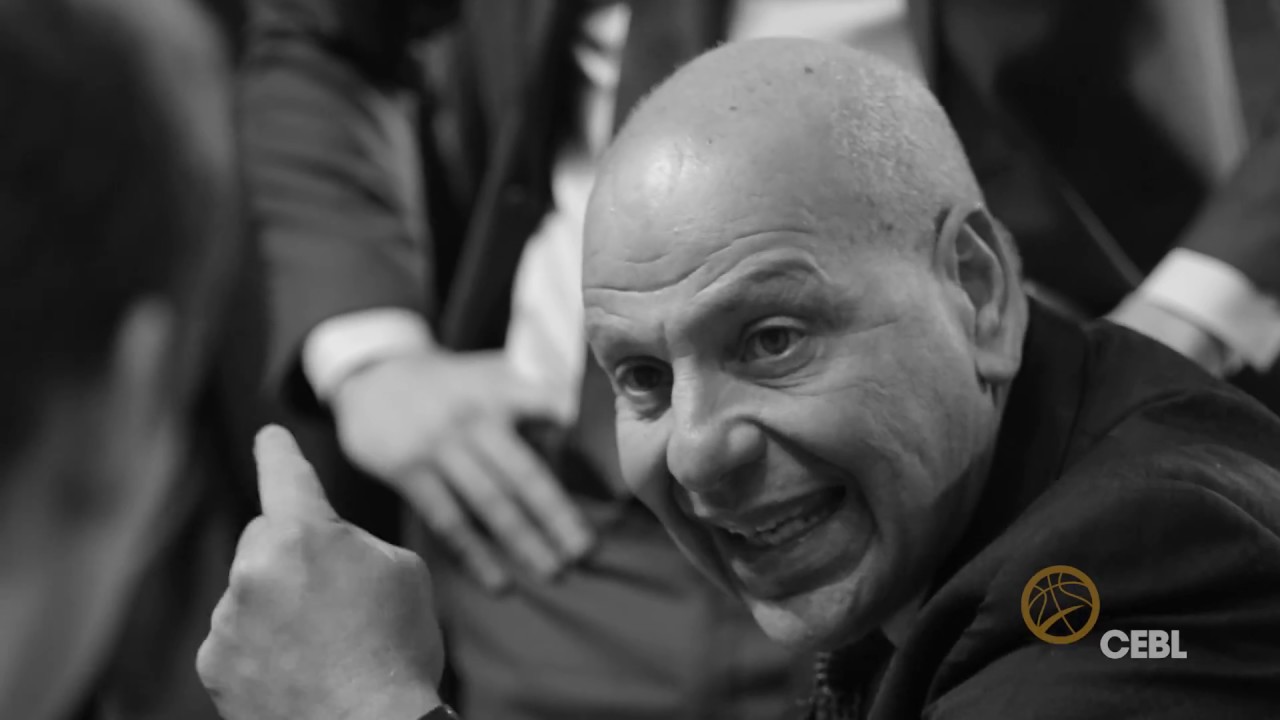 Joe Raso, Director of Basketball Operations for the Canadian Elite Basketball League (CEBL), saw first hand the ebbs and flows of U Sports basketball during his tenure as Head Coach of McMaster University's Men's basketball program. As a proud supporter of U Sports he is a strong advocate for the league's growth.
"There are, unfortunately, some coaches in U Sports that have to fundraise everything. In the past, head coaches weren't stressed about their team's budget, fundraising was considered a cherry on top. Now, it's a way of life because fundraising could pay for part of your non-conference schedule, your staff, scholarships for players, and maybe even the equipment," said Raso.  "The onus has become tremendous."
So what's changed? If basketball's popularity is growing, is it not only fitting that the sports infrastructure adapts to support it? In an ideal world, absolutely. Unfortunately, this hasn't been the case.
Today, most athletic directors (AD's) at Canadian schools do not have the liberty to operate independently. Much to their dismay, they've become a cog, albeit an important one, in the academic institution's wheel. In the past, athletic director's were judged on their ability to establish and grow an athletic program. Today, layers of beauracracy and added responsibilities have led to AD's needing to juggle what's best for the athlete with what's best for the school; two things that don't always align.
"The job of an athletic director has changed," says Raso. "AD's used to be former coaches, so they understood the dynamics of coaching and that it isn't a 9 to 5 job. Now, these poor AD's are always taking directions from the top and being pulled in a hundred different ways."
Oliver echoes those sentiments, "I inherently believe my AD's wanted our teams to succeed," said Oliver, "but there were just so many new roadblocks from the people at the top that made it difficult for them to make a meaningful difference."
The added bureaucracy has led to coaches to juggling many different things at once. And this is a challenge that was created internally by the university's themselves. But in addition to the internal challenges, U Sports basketball coaches have also been fighting battles that have come from outside.  Most notably, the gutting of local media coverage.
There was a time when local channels would broadcast games from regional universities. This fostered a sense of community pride in local schools and gave local players something to strive for. Local schools were on TV; local players were getting recognition; local players were succeeding. The best athletes across the country had an opportunity to imagine themselves playing for those very schools, on those very screens. But even this, over time, has changed.
"When I started out at McMaster, the Spectator had a full-time reporter who only covered varsity sports. And it wasn't just in Hamilton, most communities had full time writers that covered nothing but University sports," says Raso. "The best part of the local media coverage was that it built up your crowd. Students graduate, communities don't. And back then, it was normal for games to be filled with a community-based crowd."
The media coverage and community-feel made it easier to get the best players to watch local games in person. It was there that the quality of USports was on full display.  There are surely ways to reverse the trend. To change the trajectory of USports basketball and create an ecosystem that provides more for the coaches, leading to more for the players. But why even do this in the first place. Don't all the good players go to the NCAA anyways?
Not quite.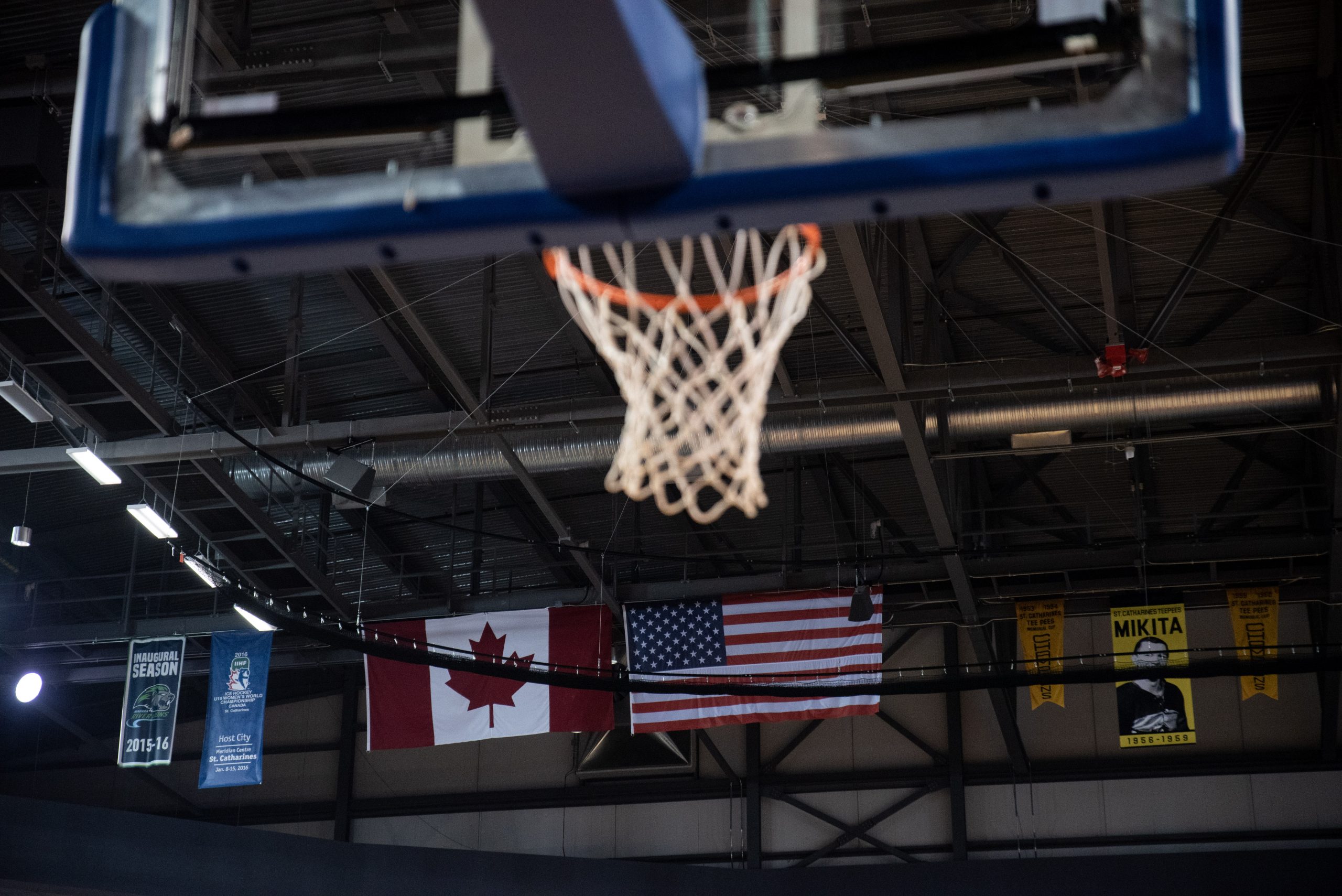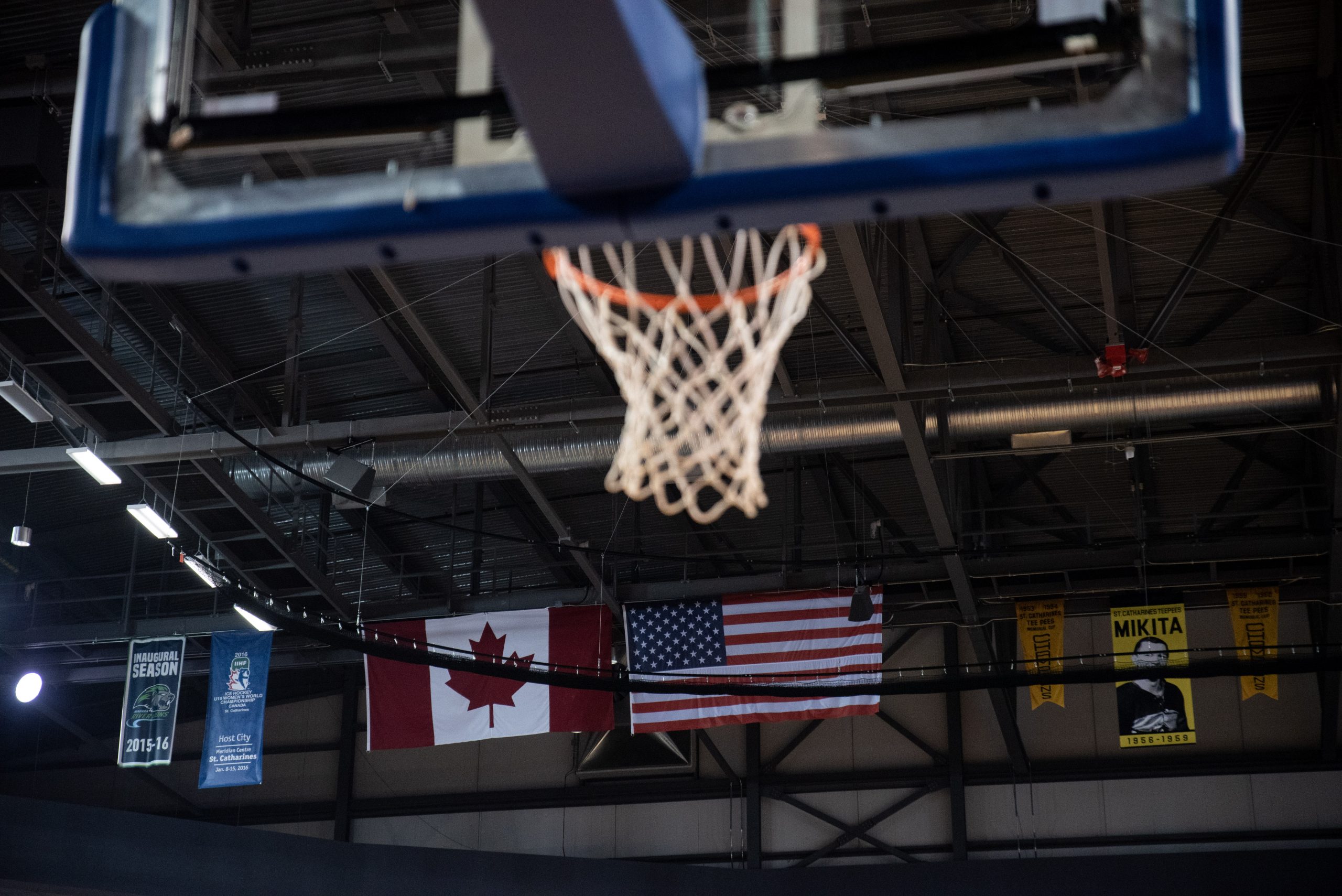 For starters, both our men's and women's national teams included players that stayed local for college. Not to mention, each year U Sports alumni make their way on the rosters of elite teams in leagues across the globe, including the NBA GLeague.
The second, and arguably more important point is that the USports value proposition is completely different than the NCAA.  With the demands of a post-secondary student athlete being so high, it is often not possible for players to take all of the courses required to align with their career goals. Both Coach Raso and Coach Oliver have seen first hand how this can be a roadblock for players that have aspirations that extend far beyond the court.
"There was an influx of players that I saw come back from the NCAA, that didn't feel like they had an opportunity to strive towards their academic or sports growth," says Oliver. "I had a player that, in the NCAA, wasn't allowed to take the necessary courses required to achieve his dreams of being a doctor. He came back, excelled on and off the court, and is now practicing medicine here in Canada."
As Raso succinctly puts it, "In U Sports, our athletes are able to use the game. Rather than just have the game use them."
College athletes are still very much so honing their skills and refining their craft. It goes without saying that in order to do this to the best of their abilities, they must practice. In U Sports, the amount of practice and coaching a player can receive is limitless. In the NCAA, practice times are capped. Those unseen hours of practice have the potential to completely transform an athlete's game.
"Those extra hours could mean the difference between a good university player and a professional," states Raso.
Another 'value add' for athletes to take into consideration when looking at their post-secondary options, is that U Sports plays with FIBA rules.  Which, more likely than not, will be the same rules these athletes will be playing if their are lucky enough to play professionally overseas.
So the reasons for student-athletes to choose to stay home when they do not have full ride scholarhip to a D1 school on the table are there.    Now, it's simply a matter of getting creative to enhance what a basketball program can offer. How can we improve the U Sports ecosystem for coaches, so that they are empowered to improve their skills and build year-to-year to create stability for their players?
In part two, we explore new initiatives that are further helping U Sports retain talent in Canada while also providing new opportunities for Canadian coaches to continue to build their careers here at home.
The Paradox of Basketball in Canada Part2 
Coaching is a profession. Coaching = leadership & development of others. Lets not take it lightly in Sports. I could be wrong, but from everything Ive seen & heard, doesnt seem post secondary coaching in 🇨🇦 is truly valued. Not to mention marketing value that comes with winning.

— Tariq Sbiet 🏆🇨🇦🌎 (@Tariq_NPH) April 26, 2020