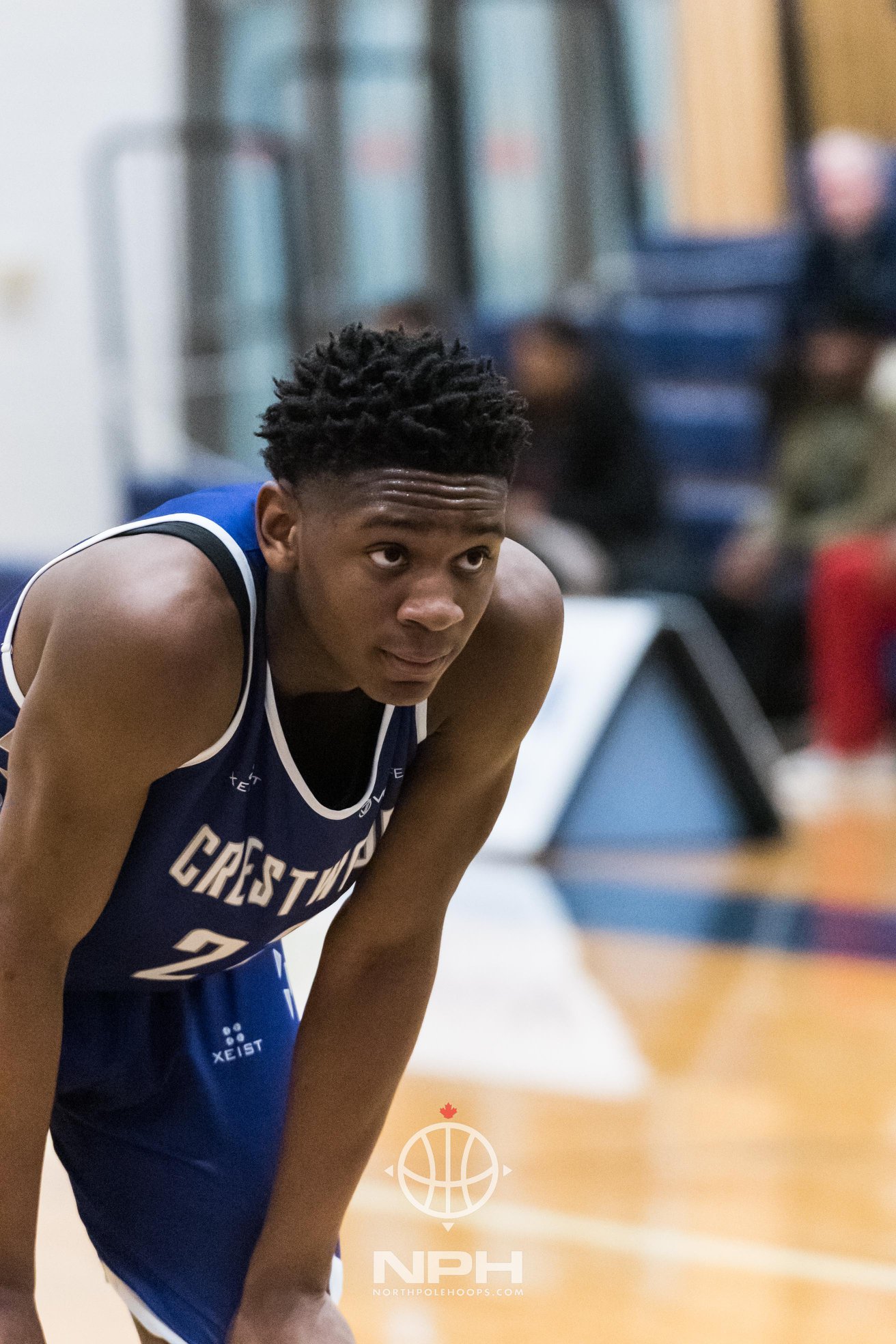 Elijah Fisher Explodes for 44 Points, Opens Season with a Bang
If you paid any attention to the Canadian grassroots basketball scene over the last year, you should be familiar with the name Elijah Fisher. The number one ranked Class of 2023 prospect in Canada and arguably the world has been covered by national outlets like CBC, Vice and Sportsnet since he was 13 years old. He popped onto the North Pole Hoops radar at the age of 12 when the scouting team saw his elite athleticism and finishing ability while playing for Grassroots Canada.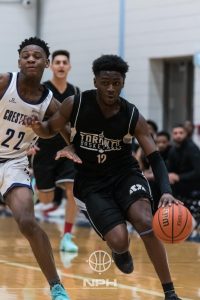 Last year in his grade nine season, Fisher played on the junior and senior teams for Crestwood Prep. At the junior level he played the role of the main scoring option, learning how to create for himself and his teammates against defensive schemes built to stop him. Here he led Crestwood to a CISAA championship and a silver medal in the National Junior Circuit, falling to a tough Thornlea squad.
Fisher was more of a role player on the Crestwood Prep senior team. Competing in the National Preparatory Association, Crestwood was led by Wake Forest freshman Jacobi Neath and lightning-quick sharpshooter Trevon Thomas. They had one of the most loaded rosters in the country. He still got his, averaging 15.5 points per game, but also learned how to make an impact without the ball in his hands. The thinking was that this type of experience combined with dominating against players his age would help prepare Fisher for becoming the number one option at the next level.
After a summer of development and a preseason to ramp up, that theory would be put to its first test in Thursday's match up against Orangeville Prep.
Orangeville is a perennial top team in the country and this year's roster features a number of long, 6'7+ athletes that help make them a defensive juggernaut. With Neath now playing NCAA Division I basketball and Thomas sitting this game out with an injury, Fisher would be asked to carry the load as the number one scoring option against a team almost tailor-made to stop him.
Fisher came out firing to start the game, scoring eight points in the first four minutes to help Crestwood get out to an early 13-4 lead. His first basket was a 3-point shot off the dribble. He followed that up with a winding drive down the right side a few possessions later for an and-1. For his third basket, he drove straight down the middle and hammered it home as he broke Orangeville's press defence. He finished the first quarter with 14 points and Crestwood was up 22-15.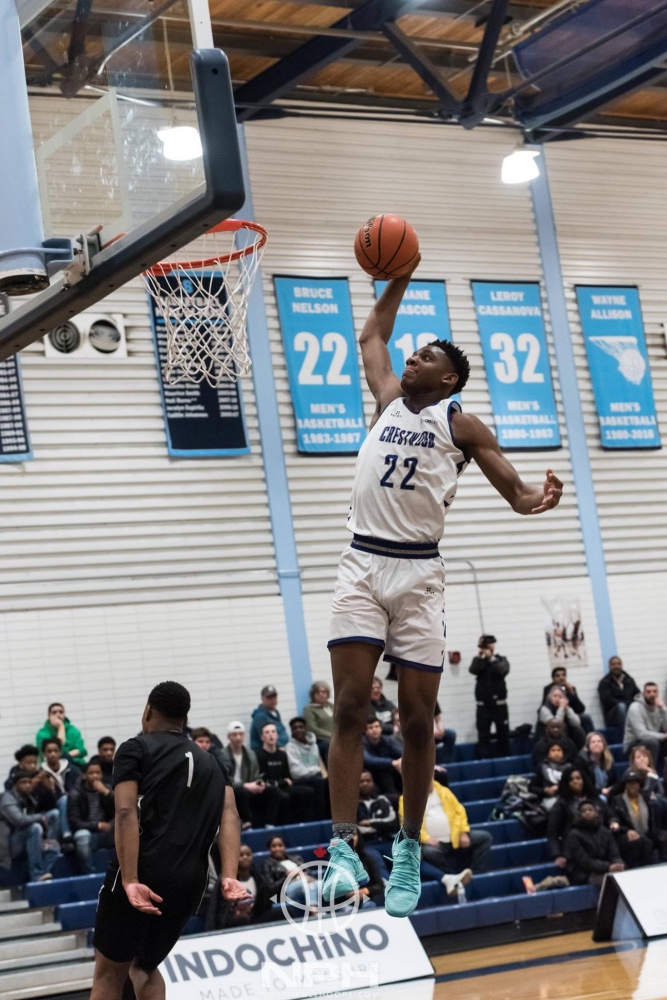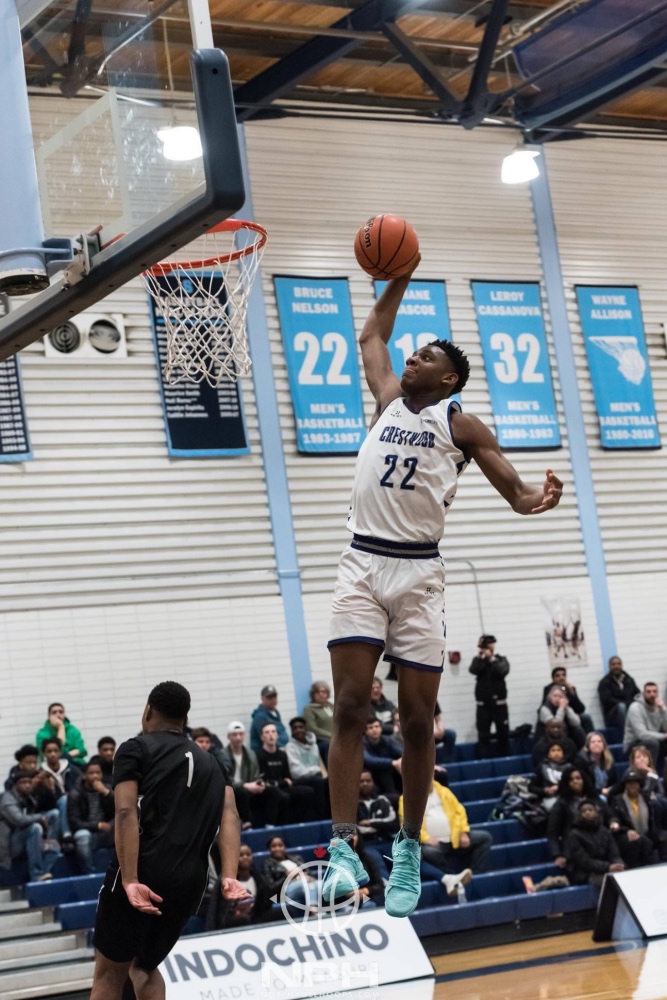 He continued his strong play in the second quarter with seven points in the first 55 seconds, including a step-back 3-pointer. After a quick Orangeville timeout, Fisher knocked down another 3 and it looked like Crestwood was set to start running away with the game. After that, Orangeville got more organized on offence and closed the gap thanks to some strong play by Justice Prentice off the bench. They went into halftime with a 44-39 lead. Elijah Fisher led the way for Crestwood with 25 points.
Two quarters into the season and it was clear that Fisher is ready for the challenge of being the number one option at the prep level. He hit three 3-pointers in the half after only knocking down 12 in the entire 2018-19 NPA season. He tightened up his handle and ability to change direction on drives. He's more attentive to the little things, fighting hard for rebounds and playing great help defence on the other end. Previously known as a player who relied heavily on transition baskets, Fisher spent a lot of time this summer rounding out his game and that work is already paying off.
What made this even more impressive was that he was doing this while spending a lot of time guarded by Matthew-Alexander Moncrieffe, arguably the best wing defender in the country. Moncrieffe, the number 6 ranked Canadian prospect in the 2020 class, is 6'7" with a long wing-span. With those physicals and his elite athleticism, not a lot of players could put up these type of numbers while covered by him.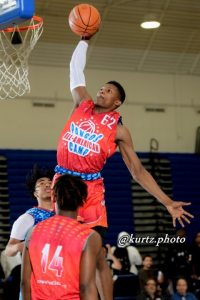 Moncrieffe came into the second half fired up. He ramped up his defensive activity, hounding Fisher and making sure he had to work for every shot. Fisher only scored two field goals in the third quarter, one of which was a spot up 3-pointer when Moncrieffe was helping inside. Moncrieffe also turned it on offensively where he was attacking the rim at will. He scored 15 points that quarter and helped Orangeville stretch out its lead to 73-58 heading into the fourth.
Fisher was able to get it going again in the fourth quarter but the Orangeville lead was too big to overcome. He finished the game with 44 points as Crestwood fell to Orangeville Prep 88-79. Even though he wasn't able to carry his team to a win, Thursday game was a big step in Elijah Fisher's development. He answered the call and showed that he's ready for what's next to come in his basketball journey.