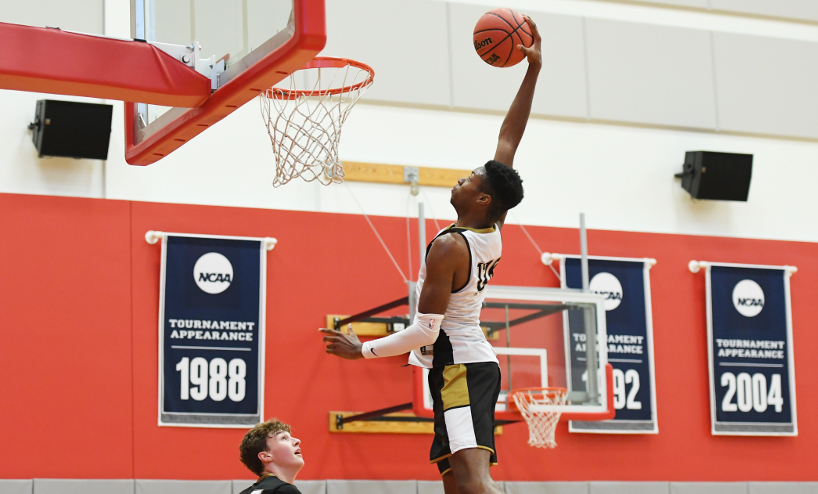 NCAA Camp Houston's Canadian Standouts, Sleepers and Up and Comers
The Canadian collection of talent at both sessions in the NCAA Basketball Academy in Houston, Texas have shown that the momentum in the Great White North has not slowed down. Here is a list of the Canadians that participated in the largest contingent of Canadian talent in any of the camps.
One word applied to two guys. Motor.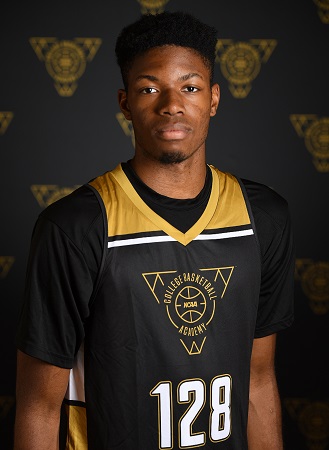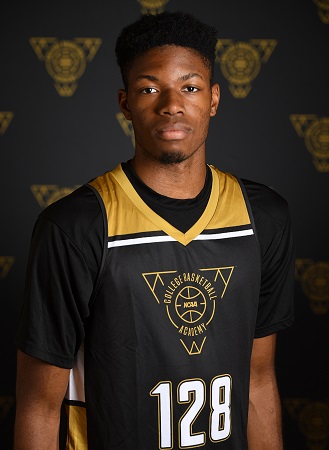 This alone was enough to distinguish Keon Ambrose-Hylton from the rest of the prospects in session one despite the long hours. Motor applies to he and 2022 Canadian Josiah Davis.
The structure and schedule of the NCAA Basketball Academy was surely something to be revised based on the feedback from prospect son their grueling long days. It was already a long travel schedule throughout the spring/summer for most. Most in attendance were exhausted and sore by the end of day one.
I mentioned all that to say this… Ambrose-Hylton was not phased and battled through the soreness while keeping up a consistency that established him as a top prospect by many college coaches in attendance.
VCU offered him after what they saw. They'll have to compete with Illinois and Dayton, who is also from the same conference and have invested tons of time recruiting the hybrid forward from Canada.
Matthew-Alexander Moncrieffe reminded everyone what his 6'7 frame is able to do off the dribble and at the rim.
Seton Hall and Georgetown are heavy on the trail in recruiting Moncrieffe.
A scheduled date has not been set, yet Moncrieffe has mentioned that he will be visiting Michigan State in the very near future.
There's a new found isolation game that he showed off, that had me nodding my head in a positive light. It's something we're seeing from Moncrieffe for the first time. As he puts an outside shot together he is going to be a real problem to guard. He's already a lethal threat in transition.
Kobe Elvis is another Canadian that has displayed consistency in production by carrying his Northern Kings squad to a UA Rise Championship in Georgia and in Houston was still into his southern cookout.
Elvis' wiggle and breakdown game stuck out to Iowa State who ended up offering. He's got the rock on a string and can pass as well as he can score. The question remains on if he can get his body in form to compete at the high major level as a 2020.
The Cyclones have had their share of Canadians recently like Melvin Ejim, Naz Long, Lindell Wigginton and Marial Shayok. Seems like there's always a spot for a Canadian on the ISU roster.
ISU and TCU are his highest offers.
Speaking of high offers. Texas A&M, Oklahoma, Kansas, Michigan and others are investing time into studying Javonte Brown-Ferguson who has recently expressed interest in reclassifying to the 2020 class. This could be a momentum builder in his development, even if he were to red shirt at that level.
Brown-Ferguson has always played up to the competition everytime we've seen him. It would be pretty wise and mature to make that move in 2020.
The sense of identity as a low and mid post big man is something he's bought into and can eventually be a dominant force in the paint. He showed a back down game at camp and was smooth on high pick and rolls.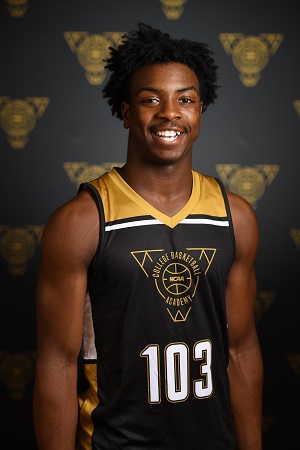 For the underclassmen, 2022 Kitchener, Ontario native Josiah Davis took it to another level. He was relentless on both ends of the floor. It was clear that he was taking this camp as an opportunity to separate himself. When you play with that kind of downhill speed and overall energy it's tough not to get noticed.
In fact, it's enough for Oklahoma and Baylor to take notice.
Playing with a sense of fierce competitiveness, being highly communicative and defending at all times has set Davis apart.
His days as a running back and wide receiver could have a lot to do with the innate approach to the game on the hardwood.
Sleeper Alert
Kobe Antwi is a 2020 shooting guard that has been fairly under the radar.
He's collected interest from several IVY League and Patriot League schools but that interest has yet to convert to solid offers. (ask about official offers)
We've known him to be a specialist three point shooter with some extended range but he's got a lot more in his arsenal, as displayed in Houston. Moreover, the confidence he's playing with right now stems from the adjustments and improvements he's made in his first step and physical upgrades.
This high academic wing will not disappoint.
I suppose it's easy for a Canadian living in Mexico City for most of the year to be considered a sleeper. Benedict Mathurin, who is originally from Quebec, Canada resides at the NBA Academy Latin America.
Two weeks ago in Georgia, he was a stand out at the NBA Camp that was held during the recruiting period.
At NCAA Academy in Houston he got rim to rim on many occasions scott free, using his speed and length to beat guys down the floor. His ultra competitive nature is something else that sticks out. Let it be known that Mathurin is a high major sleeper that will be breaking out on the scene.
Keep the alert button for sleepers on. Coleman Stucke is another one.
Toughness was a word that kept coming about when referring to Stucke in college coaches chats.
After being out for a while in the spring with a sprained ankle and for a bit of the summer was coming back from a thumb surgery, it was as if he hadn't taken a day off.
Stucke's outside shooting is right on the money and perhaps that's kept his stock high. High enough for Wisconsin, Purdue, Colorado and others to stay in the loop and continue to show strong interest. The IVY League is equally as interested since he has a high academic standing as well.
At the wing position, Stucke was a top 5 prospect in this camp. Being as strong as he is physically allows him to have an inside and outside game, that's where the most intrigue lies.
Up and Comers
Boston has a strong head start with Louth Coulibaly who is set for a major season at the premier prep destination in Canada at Canada Topflight Academy in Ottawa, Ontario.
Business is a main academic focus for the 6'8 forward from the Ivory Coast and Boston's business program is the most elite of the offers on the table thus far.
At camp he showed flashes of a face up game which includes a strong rip and go and a bit of a breakdown dribble to get by some bigs.
It's just a matter of time before his recruitment explodes, as many coaches that saw him at camp have voices that they'll he headed to regular season games in the National Preparatory Association in Canada.
Left the biggest for last. Zach Edey, all 7'3 of him.
Edey has been at IMG Academy this past season developing his body and establishing a post man skill set. The signs are clear that he has improved drastically.
Im not ready to call him an NBA prospect simply due to the fact that the style of play in the league is not complimentary to what he provides, but there's no doubt that he's going to be a heck of a big man in a power 5 conference.
I've personally never seen a big at that size that has the feel he does and can pass as well as he does. As Edey builds more confidence and a mean streak, he's going to be a real force.
That wraps up the standouts, sleepers and up and coming Canadians from this evaluation period from the NCAA Camp in Houston.
The North Pole Hoops scouting team will be hosting exposure camps in Hamilton, Ontario as well as travelling to Western Canada hitting Edmonton, Calgary, Victoria and Vancouver to discover the next crop of Canadian talent.
Stay tuned.