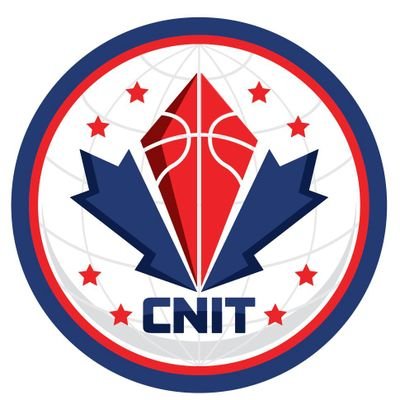 Top Performers From the 2019 Junior CNIT's
10U's
Junior CNIT Final (10U Division):
@halifaxbball defeat @TPGBasketball 48-39

Leading scorers 📊:

HE:
Oliver Nadeau 13 pts

TPG:
Bryce Dennis 11pts#GameSpeaks#CNIT pic.twitter.com/J5O3l1x5g9

— CNIT (@CanadianNIT) July 7, 2019
Jaylen Berglund-Simmons – Halifax Elite
Berglund Simmons was a presence in the paint all tournament, but he saved his best performance for the gold medal game. With 4 blocks, 10 points, and 8 rebounds, Berglund-Simmons managed to score all over the floor with a number of open three's, hook shots from the baseline, and finishing in the fast break. His energy was infectious and could always be seen getting his teammates hyped up, he'll be a fun prospect to watch as he progresses.
Bryce Dennis – TPG
A true floor general, Bryce Dennis could always be seen moving the ball with pace and control. Despite sometimes getting caught trying to be too crafty by the defence, it is his flair to try difficult moves that can make him so mesmerizing when he pulls off a sleek pass in the paint. Dennis has also shown he can knock down the three when left open, and forces the defence to keep up with his team's frantic pace. He too, will be a fun prospect to watch as he continues to develop.
11U's
Junior CNIT Finals – 11U Division:@BramptonBBall defeat @TripleBalance 36-29

Leading scorers 📊:

BW:
Dreylyn Downey 10 pts

TB:
Caleb 8 pts#GameSpeaks#CNIT pic.twitter.com/WmQkl5VEMb

— CNIT (@CanadianNIT) July 7, 2019
Jalen Miller – Brampton Warriors
Jalen's game is that of someone who is always moving, always involved with the play. Jalen's stat sheet doesnt do justice to how many plays he kept alive for this Brampton team, while also managing to make the smart play with the ball, giving up good shots for great shots to his teammates. His IQ is a unique skill at this age all on it's own, and we saw it here at the CNIT.
Caleb Zhu – Triple Balance
Caleb isn't afraid to use his size in the paint, that much was clear in the second half of the the gold medal game against Brampton where he recorded a number of big blocks for his team. His footwork and shot form are also something to be impressed with, as he has shown he can be more than capable when the offence has to run through him. At only 11 years old and already standing over six feet, it will be fascinating to see what he will become by the time he will reach high school.
12U's
Junior CNIT Finals – 12U Division:@UPLAYCanada/@collelite defeat @WinnipegHot 75-51

Leading scorers 📊:

UC:
Tracy Kalonda 28 pts

WHS:
Lance Mangaron 18 pts#GameSpeaks#CNIT

— CNIT (@CanadianNIT) July 7, 2019
Tracy Kalonda – UPLAY Collective
Man among boys, that is who Tracy Kalonda was at this year's CNIT. Kalonda dominated under the rim and used his superior size and balance to get whatever shot he wanted throughout the weekend. His body has developed a lot quicker than the rest of the players on the floor, and he has taken full advantage to be arguably one of the best players in his age group in the country. his shooting form is also smooth enough to already get clean looks off of the dribble, a huge benefit to him at this age level. Get used to hearing this kid's name a lot in the next few years.
Lance Mangeron – Hot Shot's
Lance Mangeron has the one of the highest ceilings of any player here at the Junior CNIT's this year. The young Winnipeg native has all of the intangibles you want at this age. Long reach, great ball control, smooth shooting form, takes big long strides, and was the best finisher at the rim in the CNIT this year. His IQ is elite level and was seen making passes only he was able to pull off all weekend. If he continues to progress like this, Winnipeg may have a new budding hoops star on their hands.
13U's
Junior CNIT Finals – 13U Division:@collelite defeat @monarchsbball 45-38

Leading scorers 📊:

CE:
Terrence Thomas 18 pts

MM:
Reggie Lewis 8 pts#GameSpeaks#CNIT pic.twitter.com/gguwRna2FN

— CNIT (@CanadianNIT) July 7, 2019
Reggie Lewis – Mississauga Monarchs
I've already spoken on social media about Reggie Lewis' potential, he's a prep level guard with an impressive motor and fantastic finishing ability at the rim. Add in a solid compete-at-all-times mentality and you have the makings of the next great point guard to come out of Mississauga. He still will need to take better care of the ball against higher level defences, but he's shown more than enough potential to only get better from here.
Terrance Thomas – The Collective
Unconscious from deep is the best way to describe Terrance Thomas. He saved his best game of the tournament for the gold medal match against the Monarchs, and made every big shot the collective needed to stay ahead. Thomas could also be seen running the point at times and showing great movement off of the ball. Nothing too flashy on a team with a ton of athleticism and prep level potential, but that is part of the beauty of his game – few mistakes. Thomas will be a fun player to watch as this Collective team will make the jump to the senior CNIT next year.