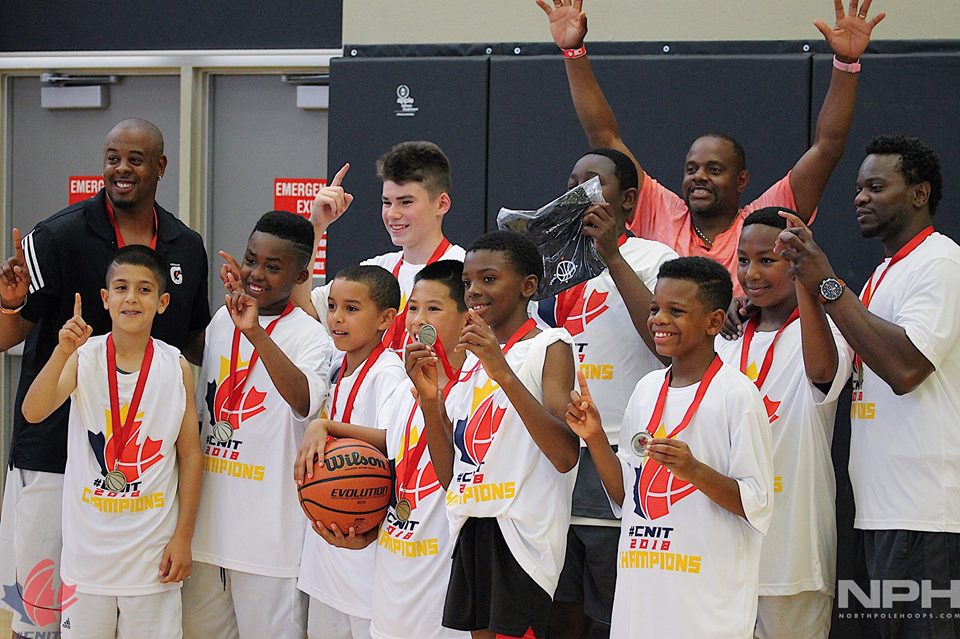 Middle School Boys From Across Canada Ready to Rock at CNIT
As the calendar flips from June to July, people across the nation will be preparing for Canada Day celebrations. On July 1, 1867, the Constitution Act was signed marking the birth of Canada. Whether with fireworks, barbecues, parades or concerts, Canadians have found a way to celebrate this day ever since.
Now with year 152 of Canadian history coming to a close, many might look back at this year as just another one in Canada's rich history. But to the basketball community, it will stand out as a formative year in the Golden Age of Canadian Basketball.
This past October there were 133 Canadians on NCAA D1 Men's Basketball Rosters – a new record. Six of those 133 Canadians heard their names called at last week's NBA draft – another record – while four more signed to NBA or Summer League deals later that evening.
On June 24th, a pair of Toronto-based entrepreneurs announced their bid to bring Canada its first WNBA team in 2020. And of course, on June 13th, 15.9 million Canadians watched as the Toronto Raptors defeated the Golden State Warriors in Game 6 to become the first Canadian team named NBA Champions.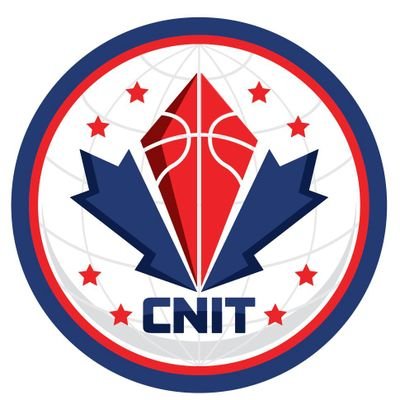 This was a special year for basketball in this country, and as year 153 kicks off this July, the stage is set for the country to take another step forward.
Just a few days after July 1 comes North Pole Hoops' fifth annual Canadian National Invitational Tournament and with it another chance to impact Canadian basketball history. From July 5-7, 10U – 13U (Grade 5-8) teams from across the country will travel to the Haber Community Centre in Burlington, Ontario to compete for national supremacy. And from July 19 – 21, 14U – 17U (Grade 9-12) teams will be doing the same.
Many of Canada's rising stars made their splash at CNIT over the years. As always, the question is,  who's got next?
Here is a look at what to expect in the July 5-7 junior weekend.
10U Division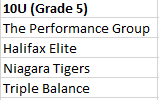 The 10U Division features four teams vying for the championship in the youngest CNIT age group. Triple Balance comes into the weekend as the favourites in this division thanks to their 2019 OBA Provincial Silver Medal and an undefeated record in CYBL play thus far.
 The Performance Group are right on their heels and looking to get their revenge after falling to Triple Balance in the OBA Provincial semi-finals in March. They earned the bronze medal there and were the CYBL champions in 2018. TPG makes their CNIT debut with gold on their minds. 
 The Niagara Tigers also have a shot at the gold here – competing in two UA Futures Canada Circuit sessions thus far and looking better after each game. As you will see, the Tigers have strong representation across the board at CNIT, and are returning with significant experience in high level competition over the last year.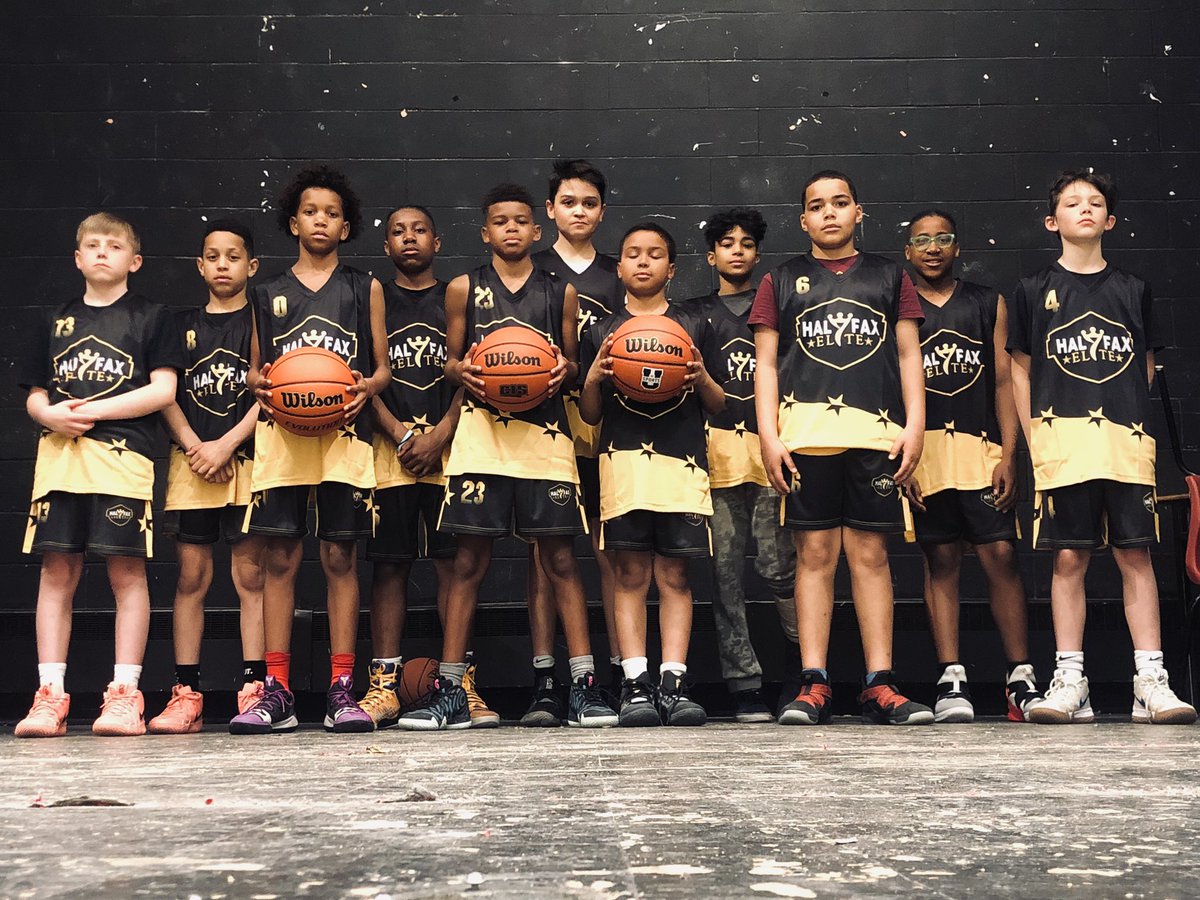 Halifax Elite rounds out the 10U division as the dark horse, making the trip from Halifax to show the rest of the country what kind of young talent is brewing in the east coast. This is not the program's first trip to CNIT; after last year's debut, Halifax Elite tasted defeat, and are now hungrier than never to show what they've learned from the past.
#CHAMPS🏆. Halifax Elite kicking off the summer with a perfect 4-0 this weekend as they prepare for the @CanadianNIT to shock the 🌎 . "This team is a very special team that we haven't seen before.The chemistry and the love for the game from those players are UNBELIEVABLE" pic.twitter.com/GQslmAvqc9

— Ming Marketing (@mingmarketing) May 5, 2019
11U Division
https://www.instagram.com/p/Bv-eLu9nm05/
Pool A of the 11U division features the 2019 OBA Provincial Gold Medalists in The Performance Group. Also the top team in current 2019 CYBL Summer League standings and runner-ups in the 2018-19 Signature League competition, they'll be looking to add CNIT champions to an already-impressive list of accomplishments.
Halton Basketball, Niagara Tigers and Halifax Elite are the three other Pool A teams, all hoping to make life tough for the 11U favourites. Halton placed in the top 8 in OBA's final rankings while the Niagara Tigers earned a 4-4 record in their two UA Future Canada Circuit sessions. Halifax hasn't faced off against any of these teams this year but are looking to take their competition by surprise this weekend.
Diversity is a key component at CNIT, with teams getting an opportunity to face unfamiliar competition.
Triple Balance comes into the CNIT ranked third in CYBL and look like the strongest team in Pool B. They'll be challenged by the Brampton Warriors and the Mississauga Monarchs. Burlington Force was a top OBA team going into the D1 Ontario Cup before falling short and are hoping to bounce back with a strong showing at CNIT.
 12U Division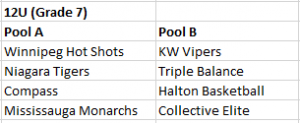 https://www.instagram.com/p/Bw2t4Y4FSW3/
The 12U division at JR CNIT might be the strongest.
The Winnipeg Hot Shots will be looking to make some noise here against some tough Ontario competition. They won four tournaments this year including the Manitoba Club Provincials, Future Prep Minneapolis, and their roster features two Attack Basketball League all-stars. They'll be playing in Pool A along with the Niagara Tigers who enter with accolades, and OBA's Mississauga Monarchs (top 8) and Compass (top 16).
12U division gonna be TOUGH! Featuring @KWVipers
.
40-4 Overall. 23-0 in CYBL. 2x @CYBLnews Champions. Talented group out of Kitchener-Waterloo, with their 👀 on #CNIT 👑 🏆 pic.twitter.com/iGGEB4rjTw

— CNIT (@CanadianNIT) May 16, 2019
Pool B features two of the province's best 12U teams in Collective Elite and Triple Balance. Collective Elite comes in as the 2018-19 Signature League champions, OBA Provincial Championships Silver Medalists and OBLX participants. Triple Balance claimed the Bronze Medal at the OBA Provincial Championships, earned a finals spot at OBLX and are 4-2 in CYBL play so far.
They will face off against the machine that is the KW Vipers and tenth-ranked Halton Basketball for two spots in the 12U semi-finals.
13U Division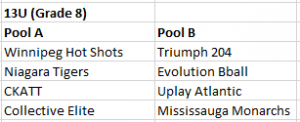 https://www.instagram.com/p/ByLaz_5F5Hp/
The 13U Winnipeg Hot Shots come into CNIT with plenty of accolades as well. They were the 2019 Attack Basketball League Champions and won the Manitoba Club Basketball Championships which helped earn them the chance to represent the Prairies in the 2019 Jr. NBA Canada Nationals.
Their biggest Pool A challengers are Collective Elite, who went 13-3 in Signature League play and placed fourth in the OBLX. This stacked Pool also includes the Niagara Tigers, who went 5-3 in UA Future Canada Circuit play, and a CKATT squad that participated in the OBLX and were crowned the Buffalo Summer Classic Champions.
https://twitter.com/ZG_Midwest/status/1135322818969837575
The Mississauga Monarchs come into CNIT as the Signature League Silver Medalists and OBA Bronze Medalists. They look like the favourites to come out as Pool B's top team. This Pool features another team from Manitoba in Triumph 204, who went 4-0 in the GOOD Hoops Classic in Edmonton and generally competed in higher age brackets as they prepared for CNIT.
UPlay Atlantic is another team in Pool B coming in from outside the province. Representing the east coast, their travel season kicked off with the Basketball Summer Tip Off in Springfield, Massachusetts, where they went 2-1. They'll be looking to build off that showing at the CNIT. Evolution Basketball rounds out the teams in Pool B.