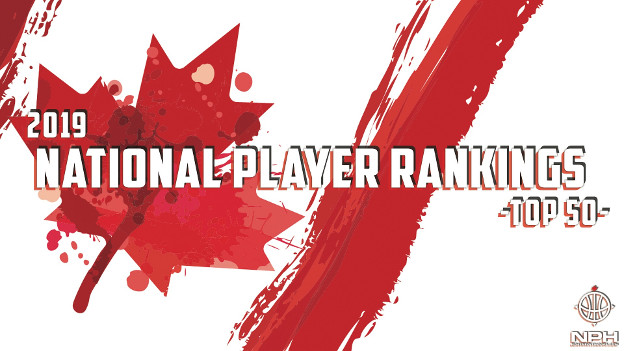 High school
Player Rankings
Top 50 – 2019 Canadian National Player Rankings Final Release
The final farewell to the Canadian 2019 class is upon us. There's been a quite a shake up with players reclassifying from 2020 and others opening up their recruitment after all the coaching changes in the last two months. To give some perspective on the depth of this class, we're projecting 5 potential NBA prospects as well as 25 other pros at various levels. Quincy Guerrier, Jahcobi Neath, Emanuel Miller and Cashius McNeilly come in as the Top 4 with several others after boasting positions and mid and high major programs in the NCAA.
Below is a list of the Top 50 2019 grads from Canada.
Emanuel Miller adds to Coach Buzz Williams success in recruiting Canadians. Assistant Canadian Coach Jamie McNeilly is on staff and has been instrumental in getting Canuck talent over. Texas A&M has secured two prospects from the Top 5 of this strong class.
Cashius McNeilly pledges to Texas A&M and jumps into 2019 after originally being listed as a 2020. He still remains high among the top prospects. Regardless of how American services are ranking and rating him as a 4 star prospect, take it from someone who has been evaluating this class for 6 consecutive years, McNeilly is every bit of a NBA prospect at the point guard position.
There are still several prospects weighing their options and taking official visits. The total number of Canadians expected to go D1 NCAA will exceed 30 and there are several other impact players that will head into USports as potential rookie of the year candidates. A most recent example of that would be Dragan Stajic who has committed to Ottawa.
For CCAA and JUCO there are some young guns coming in that will make impact such as Justus Salmon (Mississauga, ON/Xavier Secondary) who has committed to Humber and Jevonnie Scott (Toronto, ON/Orangeville Prep who will be headed to South Plains Junior College in Texas.
Several from North Pole Hoops Top 50 and beyond remain on the board. Marsei Caston is the next big one to pull the trigger. The Windsor, Ontario native is narrowing down his list with Arizona State and Washington State being among the favourites.
Tre Edwards comes in at the 11th spot in 2019 and is fresh off of a visit at Akron. The mid-major level would be an excellent fit for him with his shooting ability and size for position. Time will tell where he lands.
Past the 30 mark there are several available guards that can come in and have great affect on a team at either USports or NCAA LM-MM conferences.
Click on Player Profiles to see more info on the players and where they're headed.
#
Player
POS
School
HT
WT
Commitment