Who to Look out For? Manitoba Magic Invitational Tournament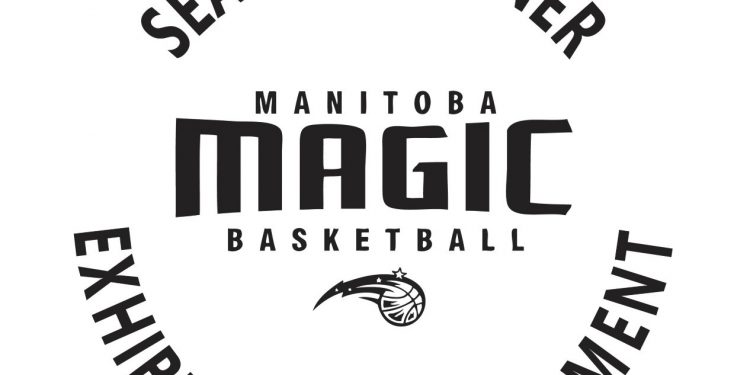 Winnipeg will be the spot for the provinces biggest basketball tournament as the annual Manitoba Magic Invitational Tournament (MMIT) will be taking place at the Dakota Feildhouse, Sport for Life Centre, and St. Paul's High School from October 5th to the 7th.
Under the leadership of Arsenio De la Cruz the MMIT will be entering its biggest year yet having championships ranging across the grade 5 to 12 divisions for both female and male basketball players.
"My goal for this tournament is to create a buzz within our own province as well as our neighboring provinces right down to the northern parts of the US," explained De la Cruz.
"We would like to see our Season Opener Tournament gain popularity and excitement within the basketball community as the go to tournament in Manitoba." 
One of the most affirming signs for the MMIT is the exploding trend of registration within the tournaments registration. "Last year we had 70 teams entered," said De la Cruz.
"This year we are at 105 – things are looking very positive and we hope to continue this trend."
North Pole Hoops is very excited to make this trip out west and get to know new programs & talent not only from Winnipeg, but around the entire province of Manitoba.
Prior to the festivities, we took the time to get to know programs and players in attendance, to look out for, and the following is what we gathered.
---
Top Prospects
Team Flex Basketball 2003
George Fedorchuk

Andrew Bruin

Kaelum Wiebe
Manitoba Magic 2005
Manitoba Magic 2006
Ronin dela Cruz

John Mallari
Winnipeg Alliance 2002 Boys
Aidan Salmon 

Braeden Fernandez 

Jherome Delos Reyes
JR Bison 2003
Victor Lepa

Theo Karahalios

Charles Goosen
Winnipeg Hotshots 2005
Diego Presingular

Travis LeBoutilier

Vrisel Manalo
Winnipeg Hotshots 2006
Lance Mangaron

Dillano Glaud

Calvin Lorenzo
Winnipeg Hotshots 2008
Kobe Alejo

Landon Mangaron

Jamiah Babb
CP 2001/2002
Lana Shypit

Emily Johnson
CP 2002/2003
Samantha Onyebuchi

Maltha Uwambaymana
Attack Basketball
2007 Girls – Avneet Kainth, Ella Castres, Hanna Buller

2006 Girls – Taya Clark, Madison Schettler, Alyssa De Leon

2004 Girls – Cherissa Tugade, Adra Barnett, Sara Hildebrand

2008 Boys – Joaquin Alvaira, Xavier Hazel, Raphael Capacia

2007 Boys – Mico Guiao, Noah Macalalad, Noah Walker

2006 Boys – Sukhman Brar, Migs Ignacio, Caden Tugade

2005 Boys – Vashon Sharma, Carl Malualan, Harjeevan Brar

2004 Boys – Sean Norico, Jaskaran Brar, Blake Fiddler
2004 Jr. Bison black team
Mekhi Lisan

Marco Guaring

Noah Castres
2001 Gold Triumph Basketball
Emmanuel Ugbah

Edge Capuno

Paul Francisco

Hakim Hedoon
2001 Red Triumph Basketball
Mohammad Tobail

Jobin Grewal

Tyson Campbell-Miller
2003 Triumph Basketball
James Rae

Brayden Longstreet

Joshua Shyllon

Sam Haufek
2004 Gold Triumph Basketball
Simran Saini

Rhovic Curatcha

Niyi Akinbulumo
2004 Red Triumph Basketball
Elijah Mensah

Steven Kory

Lorence Dela Cruz
Winnipeg Wolves
Trevonne Julian

Isaiah Cole

Dami Farinloye
2004 Manitoba Magic
Alyssa Doneza

Raia Guinto

Cassie Schmidt
2004 Jr. Bison Black
Mekhi Lisan

Marco Guaring

Noah Castres