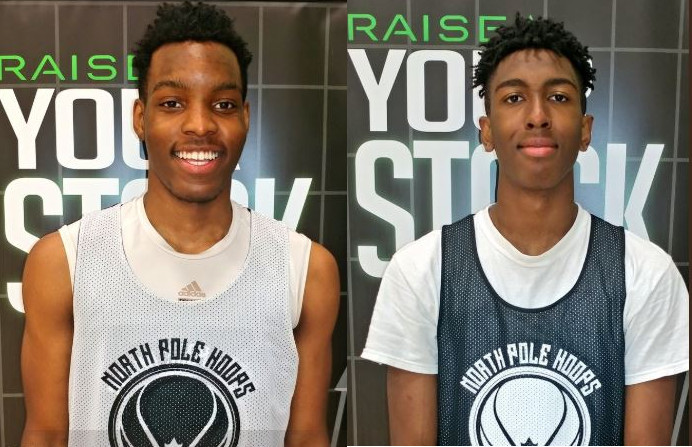 High school
NPH Showcase Circuit
Ali White and Isaiah Pemberton Shine as MVPs in Ottawa, More Prospects From the Capital
The Ottawa NPH Showcase retold a story that was already written.
You start a sentence with a capital. Capital (money) is required to start an operation, and in Canada, the basketball standard starts in the capital…Ottawa, Ontario.
If you're a Canadian from Toronto and you're reading this, you're likely outraged at what you just read. However, these eye balls have been across Canada back and forth 10 times over and can assure you that Ottawa, per capita, has more talent than anywhere in Canada.
The city has some of the best coaching and skill development in the country. Hence why they are winning championships at every level of the game. It is also evident through the fact that Ottawa talent gets recruited to Prep schools and AAU teams outside of Ottawa.
This past weekend at the Ottawa NPH Showcase, the statement remained true with the plethora of prospects that attended. The younger age groups and graduating classes of 2020 onward showed that the next wave is even more powerful than what we've been seeing over the last few years.
MVP's of this particular exposure camp, Ali White (2019) and Isaiah Pemberton (2021) will be making a major impact at the next level when it's all said and done.
From start to finish, both White and Peberton locked up defensively, were able to score the ball in a variety of ways and displayed intangibles that we harped on all weekend.
Prospects stick out like a sore thumb when they defend at a high level and communicate at a high level. That alone, is enough to get you noticed whether at a camp, AAU/Club game, high school game or whatever.
When they can do those things and have an offensive skill set, than there is a premium tag associated with the prospect.
White has so many transferable traits that are desired at the next level.
Firstly, his size for position and athleticism translate and don`t require time for adjustment.
Moreover, his slashing ability and defensive presence put him in a category above the rest and with continued development in his basketball IQ, he`s setting up to be a top prospect in his class.
Pemberton on the other hand represents the Canadian 2021 class, a class that has showed great promise within the top 20.
With continued evaluation, Pemberton will likely find himself flirting with the upper echelon in the class.
It`s been proven time and time again that high intangibles breed long term success. This is an element of the game that cannot be faked and Pemberton has got a lot of it.
As a combo guard Pemberton is piecing it all together and learning how to lead, run the offense and also be able to play off the ball.
2020 PG Sacha Gauthier stuck out like a sore thumb and was a candidate for MVP as well. The lead guard showed great control of the floor and set up teammates for high percentage finishes.
Then there was high flyers like Stephane Okenge who rose over defenders and showed some serious hang time. Another of those 2021 prospects that we'll have tabs on.
The list goes on of players that will enter NPH's National Player Database and Rankings.
More will be discovered this weekend at the largest event of the year in Toronto at U of T.
There are still spots available for prospects who want to show what they've been working on in front of scouts and coaches at the university and prep levels.