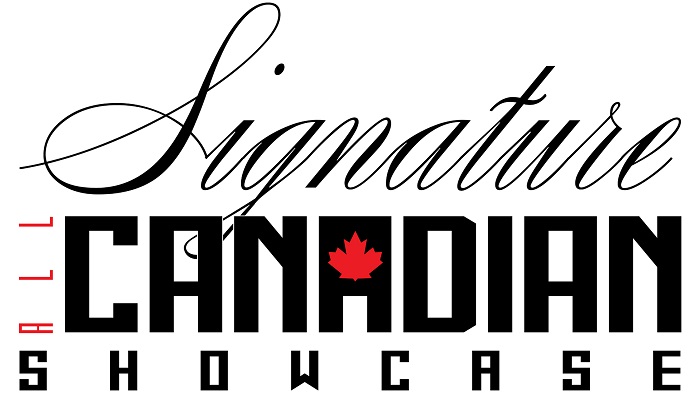 Signature All Canadian Roster Release + Matchups
The National team environment is the only other spot where you will see this much Canadian NBA and high NCAA level prospects on the court at the same time. The Signature All Canadian game rosters are stacked and coming with one thing in mind. Win.
For a box office headliner like RJ Barrett, winning is of the utmost importance; he's not lacing up to come and play for fun, especially not in front of over 30 NBA scouts. That same approach has been taken by the rest of the elite players on the below rosters.
Luguentz Dort has shown time and time again, he is a fierce competitor and is someone who NBA personnel has on their radar. AJ Lawson has continue to build his stock over the year through the NPA season, NPH Showcases, the Nike EYBL circuit, NBA | FIBA Basketball Without Borders and other events.
You can catch the action in person at Hershey Center or watch the Live Stream on NorthPoleHoops.com.
Team White – HC Kevin Jeffers, AST Tarry Upshaw
Team Blue – HC Jeremie Kayeye, AST David Cooper
Both squads are equipped with star power at each position and balance to make for a good contest.
Kaosi Ezeagu and Adong Makuoi are two defensive player of the year recipients from two different leagues, that will be going up against each other. Yet the the blue team has a surprise in store with the presence of Fardaws Aimaq who can play in the post and step out and shoot threes with consistency. Not many in Canada are aware of the big man from Richmond, British Columbia. He has committed to Mercer this week and will make an immediate impact at the D1 level.
While the front court presence is very strong, that's reciprocated on the wings with the snipers. Quincy Guerrier is a well known sharp shooter among NCAA coaches with a list of over 15 offers as he suits up for Team White.
Tre Edwards will be the opposing long distance shooter for Team Blue. He just received a new offer from New Mexico and is set for a big summer on the EYBL circuit where his recruitment is sure to blow up.
At the point guard position, for the first time in a very long time, Andrew Nembhard will be split from his long time teammate RJ Barrett. Him at the PG spot is truly art. He breaks each possession down before opponents or even teammates at times have been in position to start the play. Nembhard's computer of a basketball brain is special, something we have not seen in nearly a decade.
Matched up against Nembhard, will be another top player this time from the Canadian 2019 class, Joel Brown.
Brown has incredible speed and ball handling, as if the ball is a yo-yo in his hand. In a game like this, with as many scorers around him as he has on the White Team, Brown will have a field day with assists. RJ on one wing, AJ Lawson and Quincy on the other side, the options go on deeper into the roster.
Without listing every single player on the rosters, one more to chime in on who requires attention is Noah Kirkwood. A national team member, a Harvard commit, a 6'6 combo guard with dynamic scoring and play making ability.
He is someone that NBA scouts need to have on their radar. Normally the IVY League doesn't get that kind of attention but players like this are going to change that.
Be sure to purchase tickets before they sell out as the Hershey Centre is expected to reach capacity. This will be the greatest display of Canadian high school basketball talent that the world has ever seen to date.