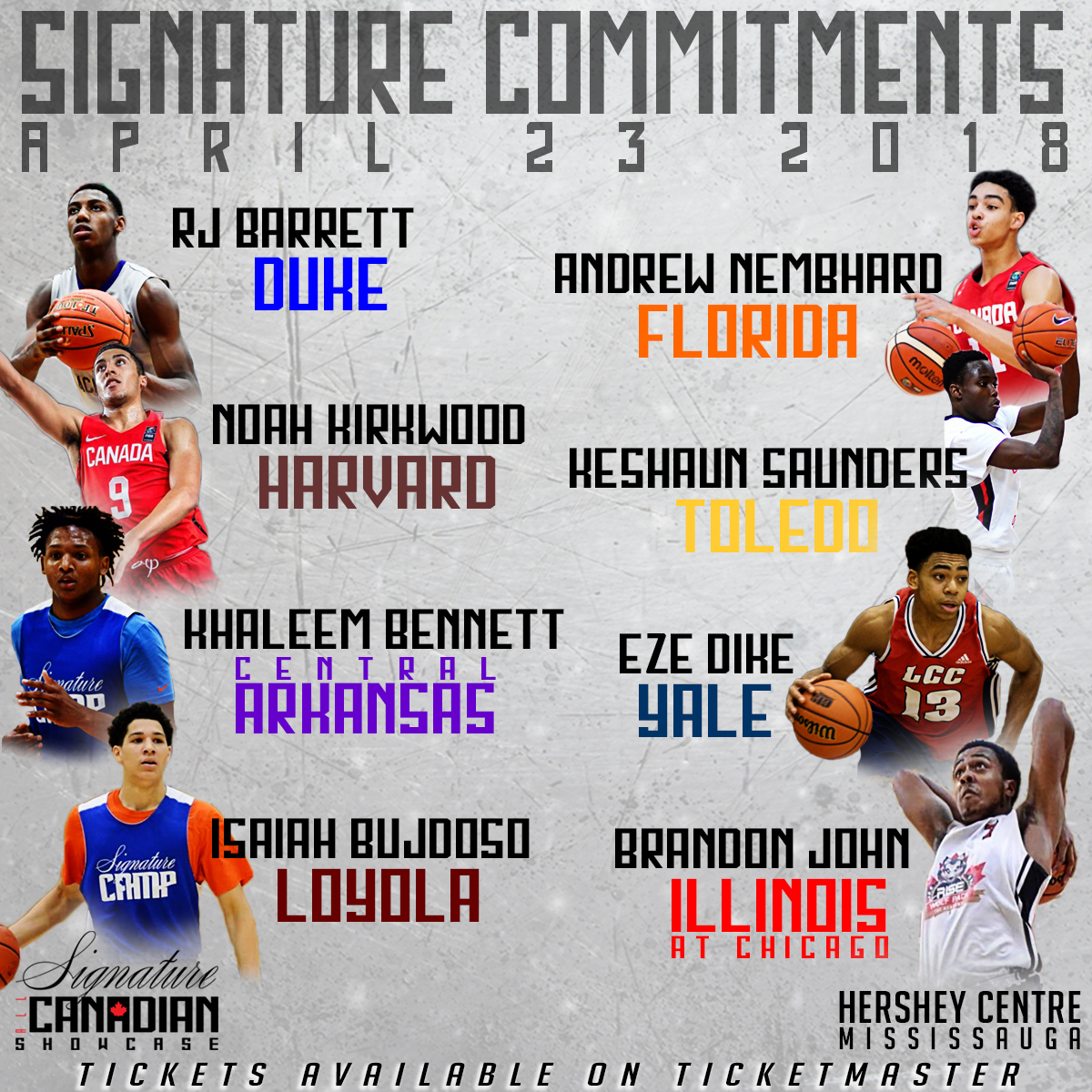 30 NBA Scouts Confirmed for Signature All-Canadian Showcase
MISSISSAUGA,ON–The world has taken notice, the highest levels have done the same, hence, 30 NBA scouts have confirmed their attendance for the Signature All Canadian Showcase on April 23, 2018 at Hershey Centre in Mississauga.
Prospects participating in the game are not only talents ranging from low major NCAA to the highest level, we're talking box office this time around.
RJ Barrett is box office. There's been Jamal Murray and Andrew Wiggins who have set the stage on fire in recent Canadian basketball times, yet RJ Barrett is another level. He has the type of presence where all eyes lock in on him when he enters the room or the court.
It's not just Barrett that the NBA scouts are coming to town for.
The pros have taken notice of AJ Lawson, Tyrese Samuel, Quincy Guerrier, Luguentz Dort, Noah Kirkwood and one of the best PG's in North America, Andrew Nembhard.
https://www.instagram.com/p/BhhzOKhlwEE/?hl=en&taken-by=northpolehoops
On the low, Jahcobi Neath is going to be a name that bubbles interest from the highest levels as well.
To catch the action in person, tickets are available online at ticketmaster. For the rest of the world a live stream will be available right here on NorthPoleHoops.com.