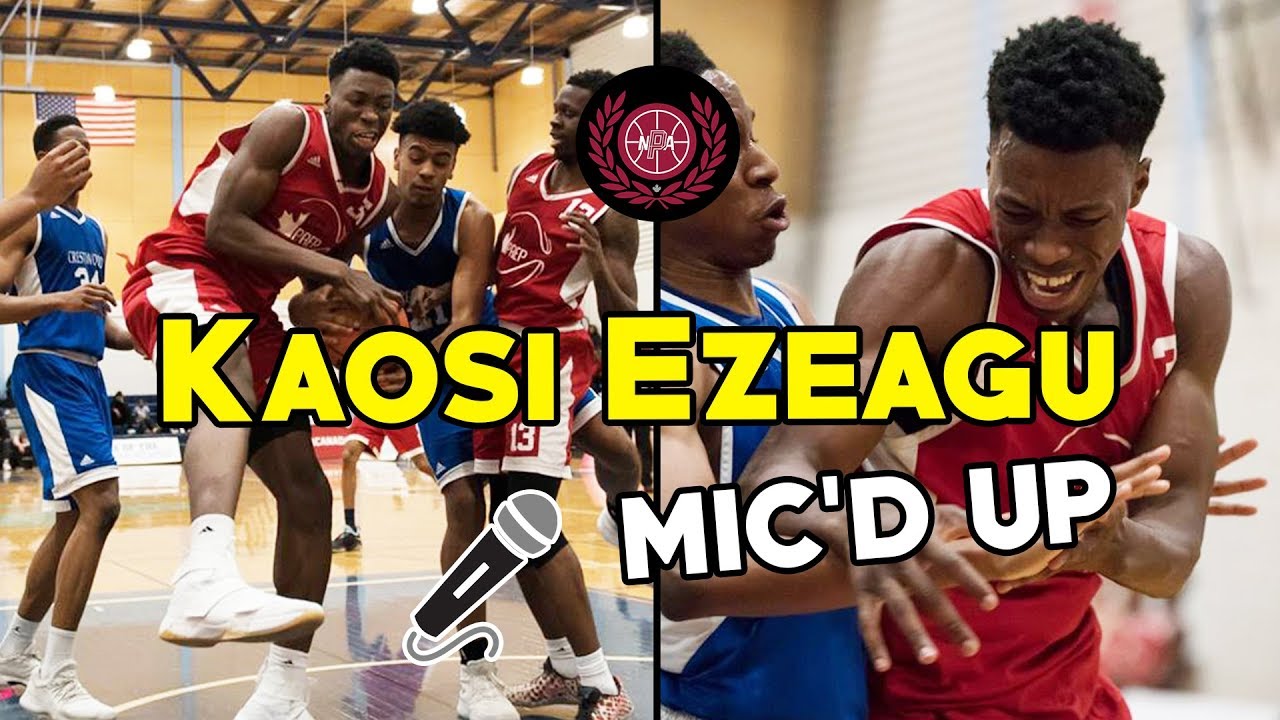 Kaosi Ezeagu is a 6'10 monster in the middle! Ezeagu is GTA Prep's defensive anchor and vocal leader on the court. Many of the things he does on the court do not show up on the stat sheet.
The 2018 NPA Defensive Player of the Year can always be heard giving out instructions and the first player to hype his teammates up after a huge play.
Ezeagu has continued developing his offensive game, even hitting a three in the NPA National Championship Finals. He has added new post moves to his arsenal and can make his mid-range jumpers.
The uncommitted 2018 big man was the only player to average a double double this past season in the NPA. He averaged 11.4 points and 10.4 rebounds per game.
His GTA Prep team fell to CTA Prep in the National Championship game 83-78, but Ezeagu had a big game being a defensive gem. He also finished with eight points and five rebounds in the game.
Ezeagu was chosen to participate in the 2018 BioSteel All Canadian Basketball Game along with GTA Prep teammate AJ Lawson. The game will take place April 9 at 8:00 PM inside the Goldring Institute.