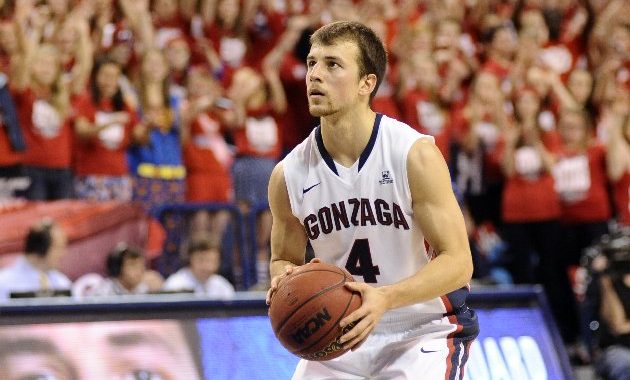 Introducing Chris Dooley, Author of Can't Miss – The Kevin Pangos Story
For over 30 years Chris Dooley has been a basketball coach. He coached High School at Bishop Reding in Milton and Notre Dame in Burlington. He got involved in the Ontario Basketball Player Development Program doing various regional teams and culminated in being the Head Coach of Team Ontario (U-19 at the time) from 1994-1997, winning two National Championships and a Canada Games silver medal.
Dooley also assisted at the University of Guelph for seven years and helped out with the Senior Men's National team for three summers. He has received provincial and national awards for coaching.
One of Dooley's connections throughout his coaching career has been Bill Pangos, father to Canadian basketball star point guard, Kevin Pangos.
Dooley and Bill Pangos coached a Provincial team together in the 80's and have been colleagues and best friends ever since. Their families have been close through a mutual love of basketball and attending Camp Olympia in Huntsville, Ontario.
Now Chris Dooley can call himself an author. In his very first book, "Can't Miss-The Kevin Pangos Story," he captures the essence of the number of people involved in helping in the development of a world-class athlete.
https://www.instagram.com/p/BVcu33OjVlR/?taken-by=northpolehoops
In the tradition of Malcolm Gladwell"s Outliers, Dooley shows that the life and development of Kevin Pangos is about the process and the people around him as much as it is about the inherent work ethic so evident in success.
Kevin Pangos grew up in Holland Landing, Ontario in a family that valued hard work and personal accountability. He learned from his parents that life was about finding a passion and developing your own expectations toward enjoying that passion. Kevin fell in love with all sports, hockey and soccer being the early favourites. He eventually turned his sights on basketball and that became his passion. His passion was basketball and his goal was the NBA.
To reach this goal, Kevin went through the player delivery system in Ontario and reached the pinnacle as Team Ontario captain and eventually the youngest ever member of Canada's Senior Men's National team at 16. He went on to become one of the best age-group point guards in the world before he journeyed to Spokane, Washington to become a fan favorite and one of the best point guards in the history of Gonzaga University.
In his senior year he was named WCC Player of the Year and All American. Kevin is now playing professionally in Lithuania and his dream of playing in the NBA is still in front of him.
Can't Miss is a success story about a small-town Canadian kid with big time goals, but it is much more than that. It's about some of the amazing coaches and trainers in the Canadian system who helped Kevin's passion grow. It's about having a continual growth mindset, a belief in the process and a belief in yourself as you truly go after your goal.
Can't Miss is a book that every young athlete, parent, and coach can learn from.
–
North Pole Hoops is excited to offer its platform to deliver this story in a variety of ways, while providing behind the scenes access to the Canadian basketball community on the making of this story.
Pangos is a talent that NPH has tracked since high school, and is the true epitome of hard work–a person and player that anyone can relate to!