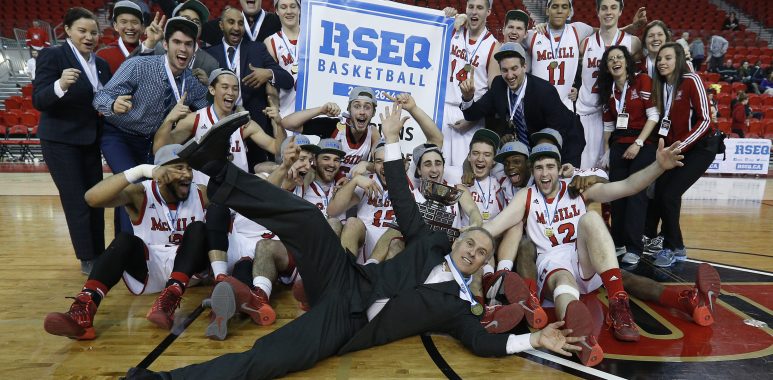 Cadet Team Canada
Team Canada
Canada outlasts strong Paraguay team
Canada improves their record to 2-0 after defeating a resilient Paraguay team 79-71 in the FIBA U16 Americas Championship.
Game Recap
Despite outscoring Canada in the second half 45-39, Paraguay just didn't have enough to fight back against the more talented Canadian team.
Shemar Rathan-Mayes led the way for Canada pouring in a game high 21 points, seven rebounds and two assists.
The Markham, ON native helped spark an early comeback along with Luka Sakota and Taryn Todd. Canada was down 6-1 early when the three guards turned it around and were a major reason why the team led 21-12 at the end of the first.
Rathan-Mayes played 34 huge minutes in the scrappy win and shot the ball well going 8/17 from the field. The star guard ended an 8-0 run from Paraguay in the final minutes of the half, which helped Canada hold a 40-26 lead at halftime.
The second half was a different story. Paraguay came out firing in the third and even cut the lead to six until Rathan-Mayes decided to take back control. He scored the last four points of the quarter including an incredible buzzer beater.
Paraguay continued to fight in the fourth but their comeback fell short. It took strong performances from the big man Paris Shand and the energetic wing Malachi Ndur to close the game out with defensive stops and rebounding.
Canada's free throw struggles continued today hitting only 59% from the line. Their three point shooting was great in the first half shooting just above 40%. However, as their performance dipped in the second half so did their shooting from deep as they finished shooting 27% from beyond the arc.
Canada takes on Venezuela tomorrow (June 16) at 5:45 PM as they look to remain perfect in the tournament. Catch the live stream here.
Top Performers
Shemar Rathan-Mayes: 21 points | 7 rebounds | 2 assists
Luka Sakota: 15 points | 5/6 FG
Paris Shand: 6 points | 8 rebounds | 2 blocks
Taryn Todd: 7 points | 2 rebounds | 2 assists
Benjamin Krikke: 6 points | 7 rebounds | 3/4 FG
Malachi Ndur: 5 points | 10 rebounds | 2 steals