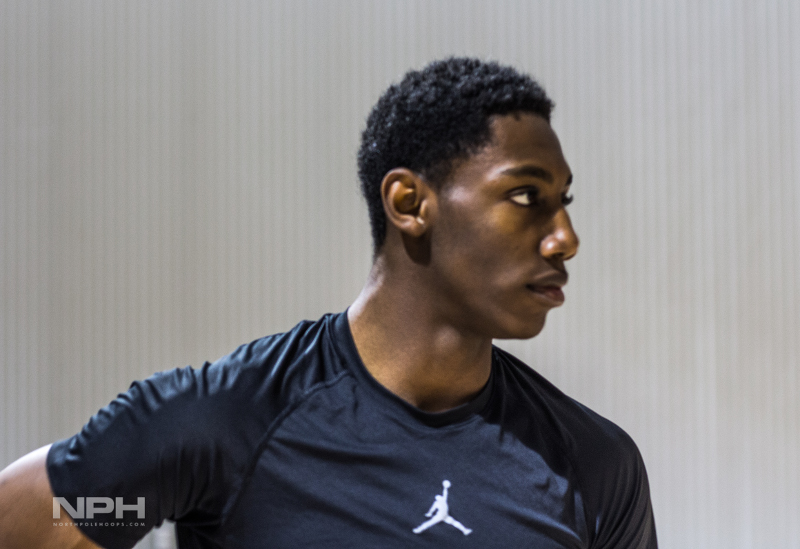 Canadian Guard Rowan Barrett Jr Top Scorer at EYBL
The world's number one high school player is Canadian, his name is Rowan Barrett Jr. and after finishing the high school season at Montverde Academy on a high note, he shows no signs of slowing down at the Nike EYBL circuit with UPlay Canada.
RBJ is averaging 27.7 points per game and 11 rebounds per game after having played in 7 games with one more to go on Sunday for session three in Atlanta.
He and the UPlay squad as a whole are mainly made up of 2019 prospects, meaning they are significantly younger than the rest of the competition yer Barrett Jr. is looking like a senior out there.
Scoring is coming at will. From the three, off the drive, at the rim and even with low post moves. RBJ brings a wide range of moves in his scoring package.
His change of direction in traffic is followed by above the rim finishes after weaving through the lane.
Though he carries a heavy load for UPlay it has not been enough to win more games. The squad is 2-9 with another game at 11:00am against a 7-4 Team Penny.
On one side, they are a very young team and on another, still playing without Canada's top PG Andrew Nembhard, who will be debuting in session 4 in California 2 weeks from now.
In the meantime, Barrett Jr is showing why he's widely regarded as the number 1 prospect in the world for the 2019 class.