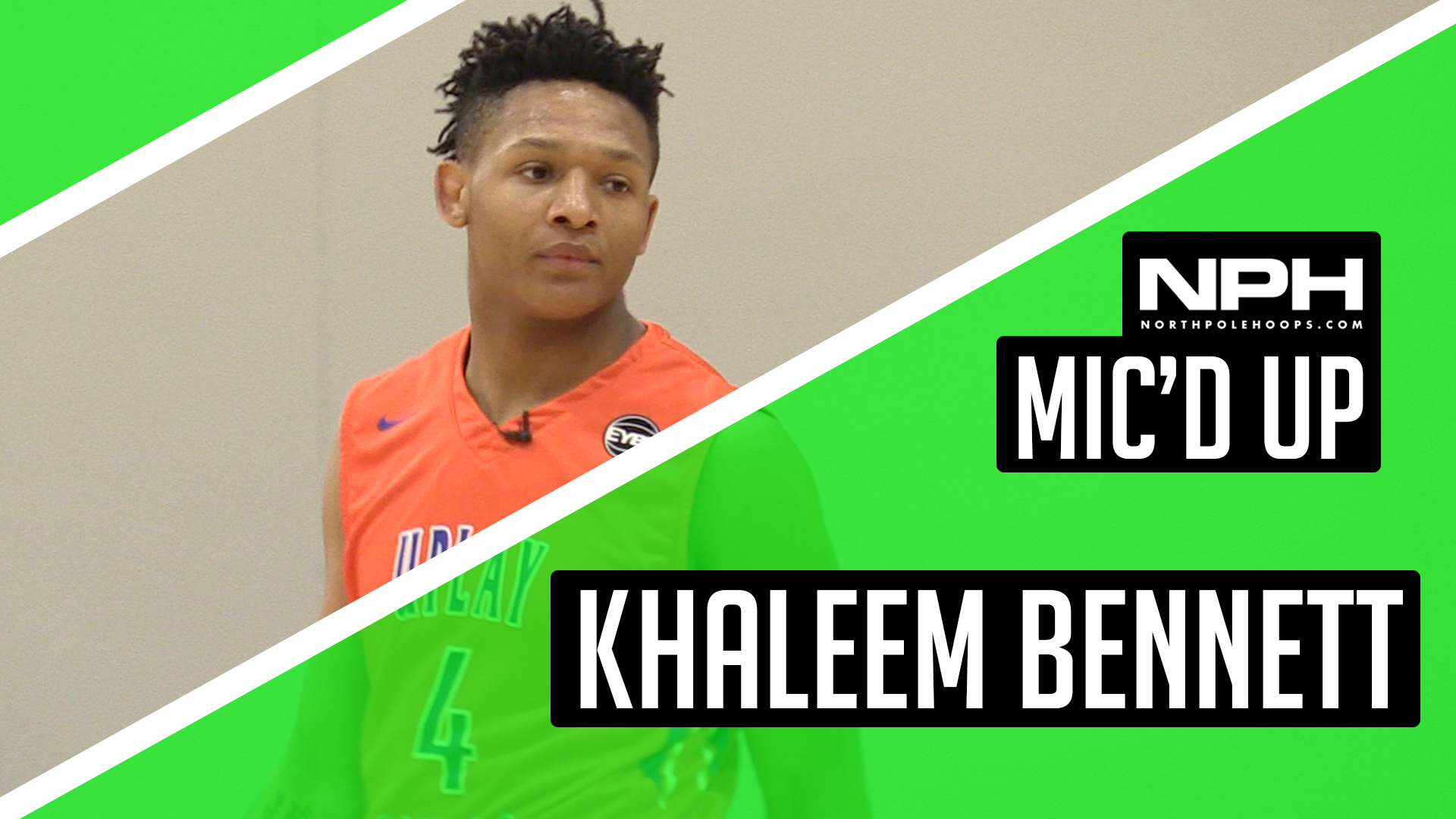 Mic'd Up: 2018 Khaleem Bennett On the Circuit
Khaleem Bennett has been a fan favourite for years. Every time a post goes up with his name in it, there is strong reception; likely due to his above the rim plays and overall energy on the floor.
Bennett brings a great deal of tenacity and defensive abilities on the Nike EYBL Circuit with UPlay Canada in their debut at this level.
In the last two weeks Bennett has seen a spike in his recruitment, having picked up new offers from Buffalo, San Diego St., and Canisius.
Take a look and have a listen on what goes happens on court and inside huddles.