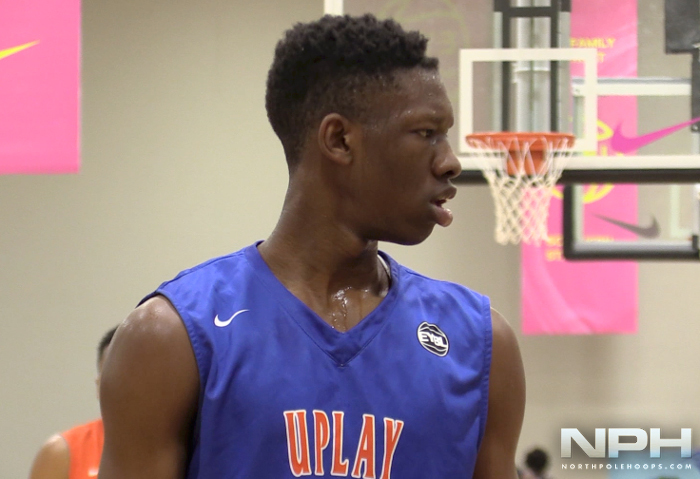 Tyrese Samuel Recruitment, Picks Up Offer From Wichita State
Tyrese Samuel (UPlay Canada / Red Rush) is coming off of two strong weekends on the Nike EYBL Circuit. The traction has caught on, and more programs are about to jump in the Samuel sweepstakes. Wichita State has officially offered the LaSalle, Quebec product.
UPDATE: Towson University has also offered Samuel.
In a game on Saturday in Indiana, Samuel went for 20 points in a losing effort to Team Melo. He shot 5-8 from the three point line and showed a long line of coaches a smooth shooting strong.
As good as he is now, it's about how good he can be down the road. Long limbs, bouncy and skilled, the long term potential is wild.
Canada Basketball's Mike Meeks was in attendance as well as we can expect to see Samuel at the Junior team camp.