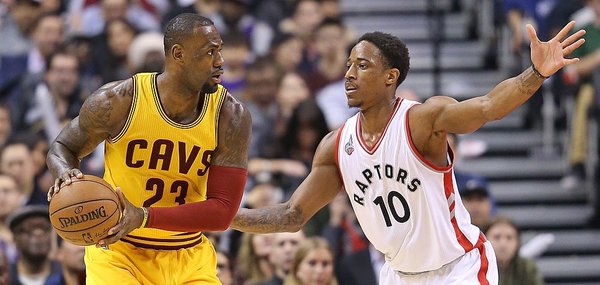 Eastern Conference Semi-final Preview – Can Raptors Shock the Basketball World?
The Toronto Raptors have a chance at redemption and revenge for last season's exit as they take on the reigning NBA champion, Cleveland Cavaliers.
Toronto, coming into the playoffs as the third seed in the east, had to overcome a first round that pitted them against a young and hungry Milwaukee Bucks team, led by an emerging young superstar Giannis Antentokoumpo.
After dropping the first game of the series, Toronto bounced back to win the next four of five games and advance 4-2.
[poll id="87″]
The Cleveland Cavaliers had a different road to the rematch, having swept the seventh seeded Indiana Pacers in their opening playoff matchup. This gave LeBron James & Co. some time to rest and recuperate, which is something that they will appreciate as LeBron played the most minutes per game this season.
Both teams boast roster improvements from when they met in the Eastern Conference Finals and look to move forward to the next round of the playoffs.
Will LeBron go to his 7th straight Eastern Conference final or will DeRozan and the Raps shock the basketball world in beating Cleveland?
Tip off for Game 1 is on May 1 at 7 P.M. EST. Full schedule available at nba.com.