DeAndre Pierre is a NEW name on the Scene!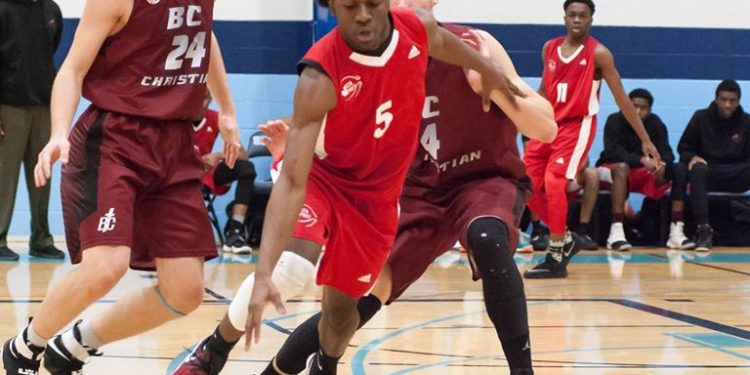 DeAndre Pierre of GTA Prep entered the 2016-2017 campaign as a relatively unknown name on the scene. However, as the NPA season has progressed, the 2018 6'2 combo guard has impressed with his relentless approach on both ends off the floor.
Defensively, he won't shy away from picking up full court forcing turnovers, and can guard both perimeter positions with his speed, length and hunger for the ball.
On offense, he is an attack first guard with playmaking ability as he draws attention in the lane.
Catch Pierre and GTA Prep tonight 6PM at Erindale secondary, as they take on New Brunswick's Rothesay Netherwood for the right to enter the National championship tournament, and take on #1 Central Tech.