Kassius Robertson Leading Canadians in NCAA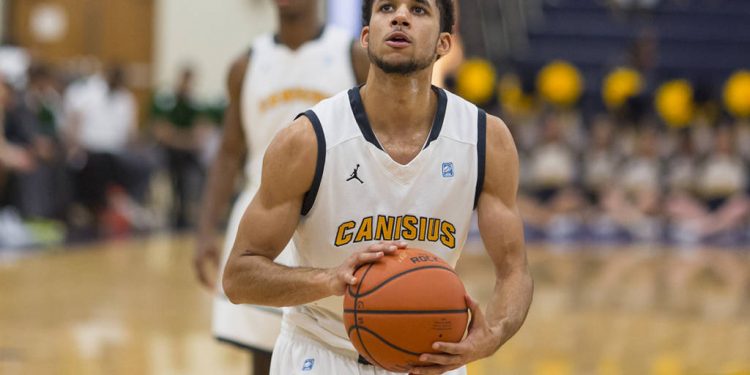 Kassius Robertson is performing at a high level for the Canisius Griffins, all while leading the country in scoring, as far as Canadians go.
Robertson is currently averaging a career-high 17.9 PPG on 46% from the field, along with 3.3 RPG and 2.4 APG–all improvements from last season.
After he redshirted his first year at Canisius, Robertson has climbed the ranks within the program.
"I was the one nobody really knew," Robertson told the Buffalo News, referring to his early days at Canisius.
Now the junior has joined the record books with the Golden Griffins, which includes tieing the school record for three-pointers in a game (9) while joining the 1,000-point club–36th player to do it for Canisius.
Not bad for a kid that only had one scholarship offer, coming out of Thornlea Secondary in Thornhill, ON.
Robertson currently has his team at 12-9 overall and have some work to do in order to climb the MAAC standings. He ranks 4th in the conference in scoring.
Naz Mitrou Long (Iowa State), Koby McEwen (Utah St) rank second and third for Canadians in NCAA. See full list here.