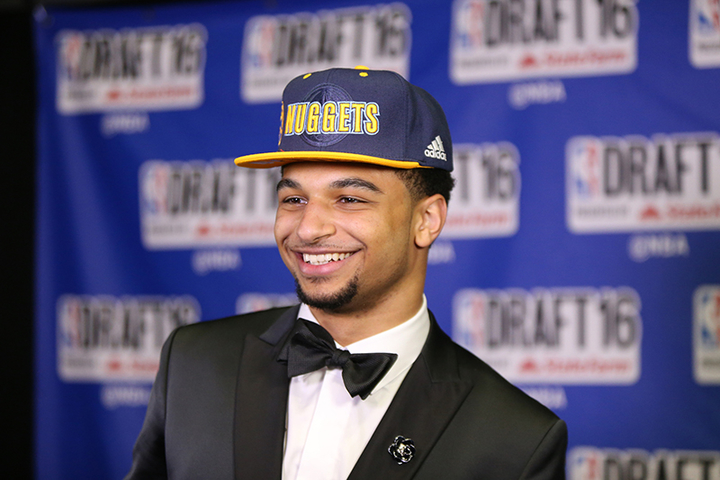 Murray debuts for Nuggets in win vs Raptors
Kitchener, Ontario native Jamal Murray had nine points in 17 minutes for the Denver Nuggets, as they held on to beat the Toronto Raptors 108-106 in their preseason debut.
https://www.instagram.com/p/BLH3ajvjE-X/?taken-by=nbacanada
Toronto's Terrence Ross led all scorers with 23 points, and Jonas Valanciunas added 20 points in the losing effort. Jusuf Nurkic led the Nuggets with 15 points.
The Raptors drop to 1-1 in the preseason, after beating Kevin Durant in his debut for the Warriors during their preseason matchup in Vancouver.
https://www.instagram.com/p/BLILaSoAXxW/?taken-by=jvalanciunas
The game was the first NBA game in Calgary, Alberta in 20 years, with the Vancouver Grizzlies knocking off the Raptors 80-77 in 1996 in Calgary in the Naismith Cup, an annual game between the two Canadian NBA teams from 1995 to 2000. The game in Calgary also honoured Julius Erving, Muggsy Bogues and Jerome "Junkyard Dog" Williams.
https://www.instagram.com/p/BLIGsOMj10S/?taken-by=nbacanada
Toronto opens the regular season at home versus the Detroit Pistons on Oct. 26.