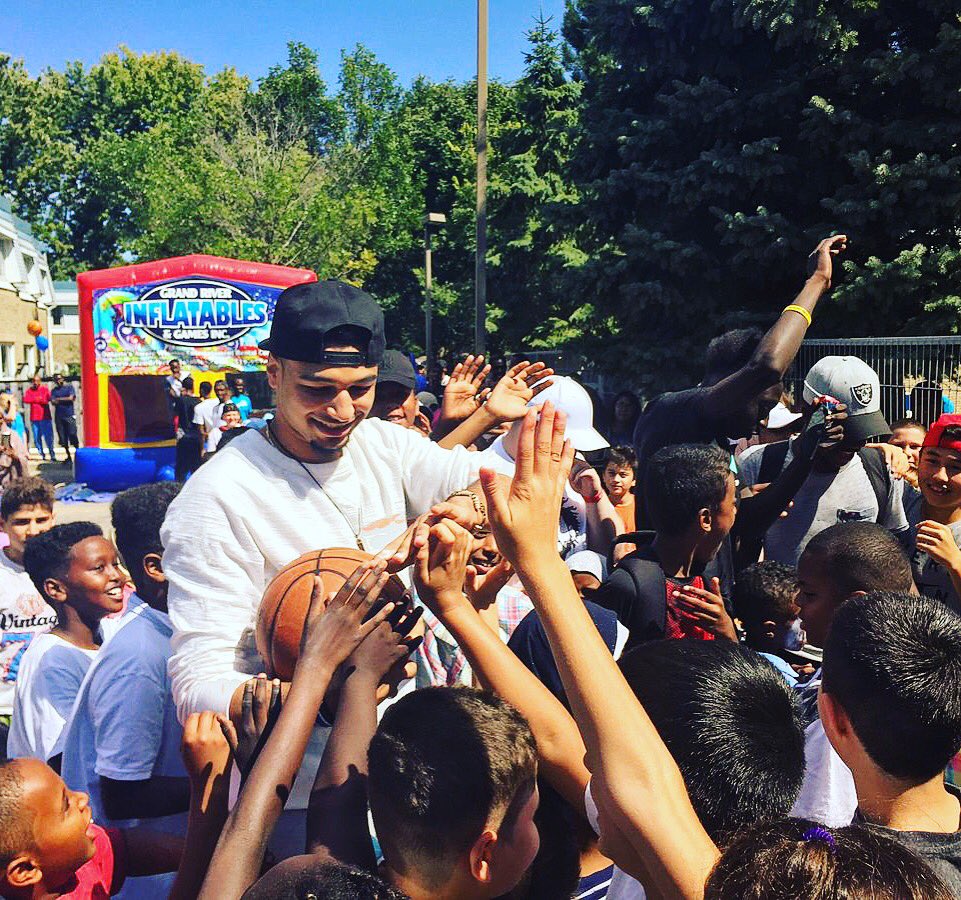 Jamal Murray comes home for special visit to KW
Jamal Murray was back in the Kitchener Waterloo area yesterday for a very special visit in his hometown.
Good to be home again 👶🏽🏀❤️ pic.twitter.com/iJKrMoAWeJ

— Jamal Murray (@BeMore27) September 4, 2016
Murray was in town for two events, the first at the Kitchener Staples on Strasburg Road where he handed out backpacks filled with school supplies to young fans.
Good to see Top 40 Alum Jamal Murray handing out school supplies in Kitchener! #ClassAct #Top40 pic.twitter.com/bqgfJ0fQCc

— Top 40 Basketball (@Top40Camp) September 4, 2016
From there Murray made his way over to Amos Ave in Waterloo for a block party, where he handed out more backpacks and enjoyed the barbecue with more supporters.
"This is my place, this is my home and I just want to make it special," Murray told CTV Kitchener.
Amos Ave enjoyed a great day of fun, food and family with Murray, despite being the location where tragedy had struck earlier in the summer.
18-month-old Mohamed Abdulla was struck by a car in a parking lot while playing outside with a group of kids. He later passed away from his injuries.
It was big deal for Mohamed's family, who were touched by Murray's consideration.
"We're actually so happy to see everyone coming together and showing support. I'm happy an NBA player actually came to our place," Mohamed's brother Hassan Abdulla told CTV Kitchener.