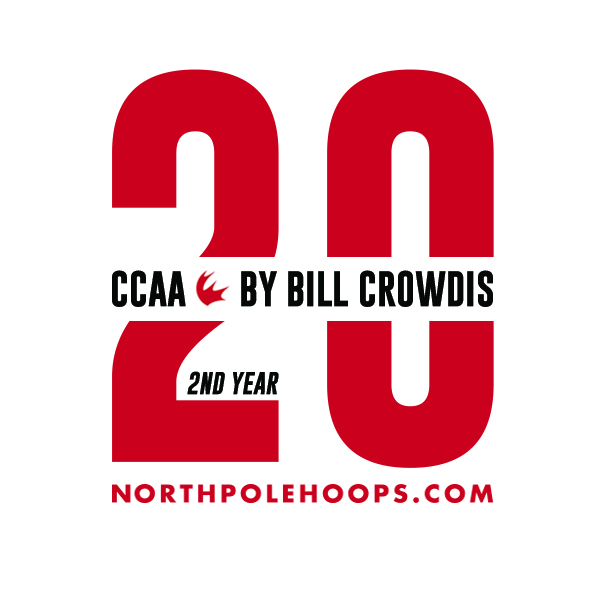 Top 20 2nd Year CCAA Players, by Bill Crowdis
One of our priorities this season is to shed light on the individual players that hit the court in the CCAA.
These are my picks for the Top 20 second year players or 'sophomores' playing in the CCAA.
Thus far, we have released our list of Top 20 players for the following classes; 5th year seniors – 4th year seniors – 3rd year juniors, and now we take a look at the 2nd year sophomore class.
***Quebec players are not included on this list as they have a unique classification process (CEGEP) that does not affect their CIS or NCAA status, and would classify them under the HS category.
That said, we will be recognizing Quebec talent throughout the season, through various coverage.
Taking into account individual talent, team strength, previous seasons and potential abilities, these are my choices as of 11/30/15.
Top 20 CCAA – 2nd Year Players
Player Name, School, PPG, RPG, APG
First Team 2nd yrs
Jaz Bains, St Lawrence, 24, 8, 7
Lamar Barr, Mohawk, 18, 8, 3
Ryan Harnett, UKC, 16, 6, 8
Martin Bogajev, Capilano, 22, 3, 3
Daniel Gracia, La Cite, 20, 6, 3
Second Team 2nd yrs
Kenny Ejim, Humber, 15, 6, 1
Matthew Guinto, St. Mary's, 23, 2, 4
Brian Owusu, Sheridan, 15, 4, 2
Trevone Grant, Holland, 12, 6, 2
Taylor Quin, St. Mary's, 15, 9, 5
Third Team 2nd yrs
Max Vitalia, Ambrose, 18, 9, 1
Trevor Shultz, KPU, 16, 8, 2
Grady Taylor, Lethbridge, 16, 6, 1
Joshua Yorke-Frazer, Seneca, 14, 5, 3
Cody Bouchard, Olds, 13, 4, 1
Fourth Team 2nd yrs
Taylor Robinson, Fleming, 15, 4, 3
Bradley Sanford, Mount Allison, 16, 6, 1
Hassan Maidal, Crandall, 11, 5, 2
Jayvon Grant-Lake, Loyalist, 16, 6, 2
Connor Therrien, Fanshawe, 16, 4, 1