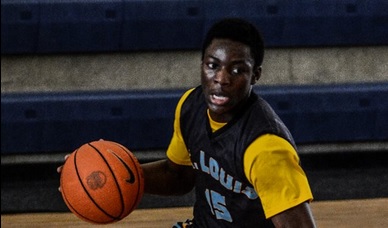 Godwin Boahen – Straight G.
Follow @NorthPoleHoops on Twitter, FB, IG for the latest in Canadian Basketball action from high school to the PROS!
Godwin Boahen is a 2016 Canadian point guard out of Toronto, Ontario.
Starting his career with St Mike's and a YAAACE original, Boahen currently suits up with Canada Elite & Saint Louis Christian on the HS scene.
The 5'10 point guard has excelled over his career against the best of competition, including the likes of Jamal Murray, who you see in the video above.
Boahen earned 2014 Toronto #NPHShowcase MVP last summer, along with Calvin Epistola and has continued to develop both his game and body.
Godwin Boahen is as tough as they come, the type you take to war with you on the front lines.
Never too high, never too low.
Straight G.
#GameSpeaks