Tristan Thompson Playing Big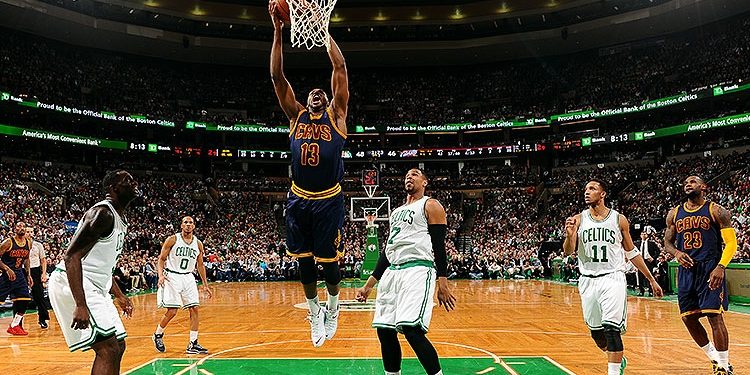 Canadian forward Tristan Thompson may not have had the opportunity to play alongside Andrew Wiggins and Anthony Bennett on a Cleveland Canadian super-team, but gets a pretty nice alternative with LeBron James leading his Cavs to a first-round sweep of Boston.
After four games of post-season basketball, Thompson's first taste of the playoffs in his NBA career, he's averaging an inglorious but impactful 7.3 points and 6.8 rebounds including a ridiculous 3.8 per game on the offensive glass.
"That's my best play call," Cavs coach David Blatt said according to ESPN. "That's my play call that I always make: 'Tristan, go get the offensive rebound, and kick it out to the three, and we're going to score.' And I do call that one."
"Listen, you got to give all the credit in the world to Tristan for his just relentless attacking of the glass at both ends, his willingness to do the dirty work and his desire to get to the ball and to make possession plays for us."
Just check this video of Tristan taking out the entire front row of Boston fans to save a loose ball:
https://www.youtube.com/watch?v=Oluw2BGbPUc
And his production could lead to him stepping into a much larger role with the Cavs in the second round after Kevin Love was ruled out at least two weeks after separating his shoulder in a low-post battle with Kelly Olynyk.
Cleveland is poised to face the Bulls, after they finish off Milwaukee, and they'll need all the hustle and grit TT provides to contend with Chicago's interior size.
It's the job Thompson relishes.