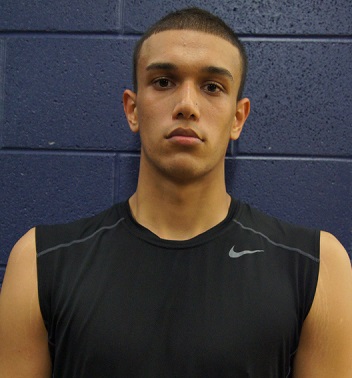 Nolan Narain Sets First Official Visit to Gonzaga
Nolan Narain (2016) is the most skilled Canadian big man regardless of class.
The 6'10 Hamilton, Ontario product is taking his first official visit to Gonzaga on the weekend of January 31.
The Bulldogs have had a strong history in recruiting Canada, and currently suit up 3 Canadians in Kevin Pangos, Kyle Wiltjer and Dustin Triano.
Like Wiltjer, Narain brings a combination of versatility and size, as he is able to step out and shoot from the perimeter.
Narain is highly regarded with programs across America wanting his services, he has over a dozen NCAA offers including Illinois, Vanderbilt, Miami, Florida, Kansas St and more recently, Wake Forest, Florida and San Diego St.
The rest of his visits will be planned over the next few months.
Narain currently attends La Lumiere, and will be making a trip back to Canada with his squad next month for the UPlay Winter Showcase.
Stay tuned for the latest in Canadian recruitment on @NorthPoleHoops