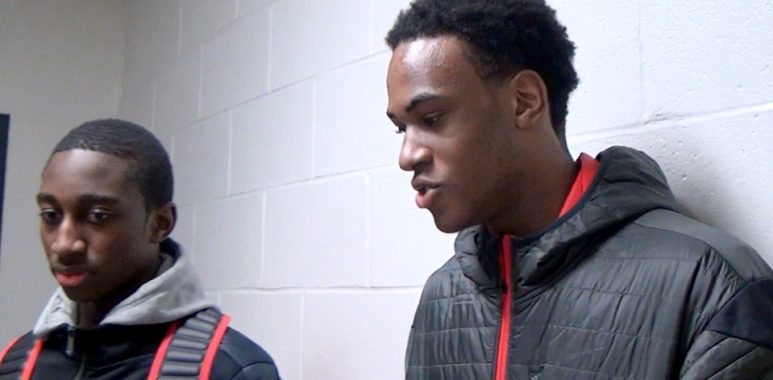 Shakwon Barrett, O'Shea Brissett & Justin Jackson – Canadians at Findlay
Follow @NorthPoleHoops on Twitter and Instagram for the latest in Canadian basketball action, from high school to the PROS!
We caught up with the Canadians at Findlay Prep during the Hoop Hall Classic in Springfield, Massacheusetts. Shakwon Barrett (2017) is the newest Pilot, a transfer from Oakwood, while Oshae Brissett (2017) is in his second year in Las Vegas. While both Barrett and Brissett are working their way into the rotatoin, UNLV commit Justin Jackson (2016) is a focal point of the team and discusses his commitment to the Runnin' Rebels.