Will Jamal Murray Reclassify to 2015?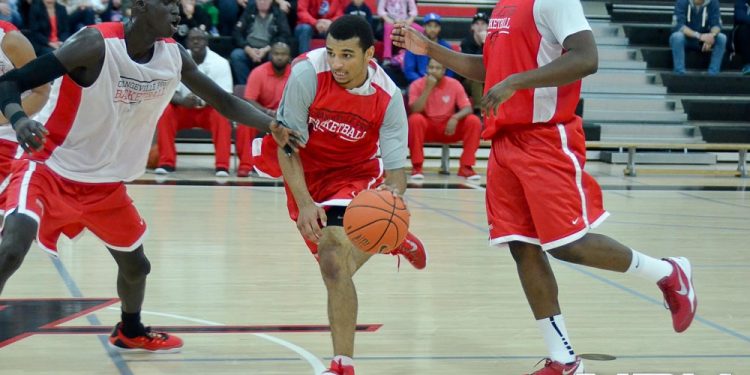 Will Jamal Murray, Canada's #1 prospect remain in the class of 2016, or will he reclassify and commit to an NCAA program for 2015?
I was in attendance for Orangeville Prep's home game against SJK this week, where I had the opportunity to catch up with Murray.
"That's one of the biggest questions, I don't know myself…it's not like I can hint at it because I'm not sure," Murray told North Pole Hoops.
The 6'5 point guard hailing from Kitchener, Ontario has been travelling the continent with his team, who are currently on a 3-city tour this weekend for games in the MLK Hoopfest, Big Apple Basketball Invitational and Hoop Hall Classic.
Teammate Thon Maker is said to be making a decision in February whether he is to reclass to 2015, or not.
Murray, who is unsure of what he'll end up doing this fall, did not rule out the possibility of finishing up his high school career at the end of this season.
He is being recruited by high-major programs like Illinois, Oregon, Michigan St to name a few.
"If the opportunity comes in 15′, it's a possibility, but other than that I'm not rushing to go."
When asked if he feels he's ready for the next level, Murray replied with a confident nod.
"Oh yeah."