Maurice Walker (Scarborough, ON) Named BIG 10 Player of the Week!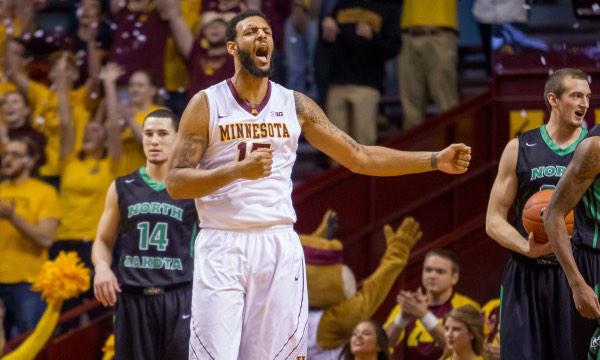 Don't forget about Maurice Walker.
Today, Walker was named BIG 10 player of the week, after shooting a sizzling 81% from the field with wins over North Dakota and Southern–16.5PPG, 6.5RPG, 2.5 blocks and 1.5 steals in those two games.
"Big Mo" starred at Mother Teresa (Scarborough, ON), and later at Brewster Academy.
The 6'10 senior is averaging highs in all categories, after a slow start to his college career.
Walker has helped lead Minnesota to an 8-2 start for the BIG10 contingent.