Kobe on Wiggins: "It's like looking at a Reflection of Myself 19 Years Ago"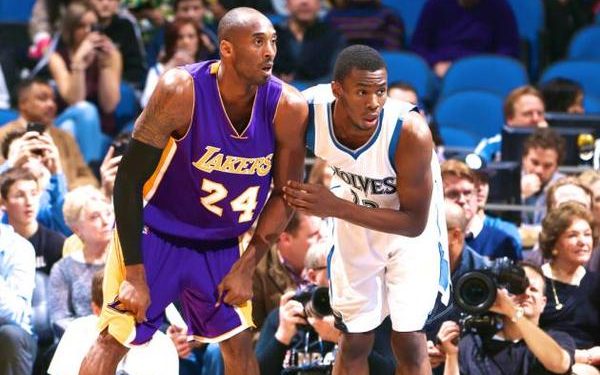 Kobe Bryant surpassed Michael Jordan in the NBA's All-Time Scoring list last night, now sitting at #3.
KB did it against Andrew Wiggins and the Minnesota Timberwolves. Interesting how that played out.
The past. The present. The future? All in one game.
Kobe spoke to the Associate Press after the game.
"It was a strange feeling," Bryant said. "I remember being Andrew Wiggins. I remember playing against Michael my first year. To be here tonight and playing against him and seeing the baby face and the little footwork and little technique things that he's going to be much, much sharper at as time goes on. It was like looking at a reflection of myself 19 years ago. It was pretty cool."- Kobe on Wiggins
This wasn't the first time that Bryant commented on Wiggins. When Cleveland traded the Canadian #1 draft pick to Minnesota, Bryant said:
Cleveland is making the same mistake that Charlotte made with me – Kobe Bryant on Wiggins Trade
Whether or not Wiggins will live up to these words is yet to be seen, but it has to provide a huge boost of confidence for the Vaughan, Ontario product, when these words come from the mouth of one of the greatest to ever to do it.