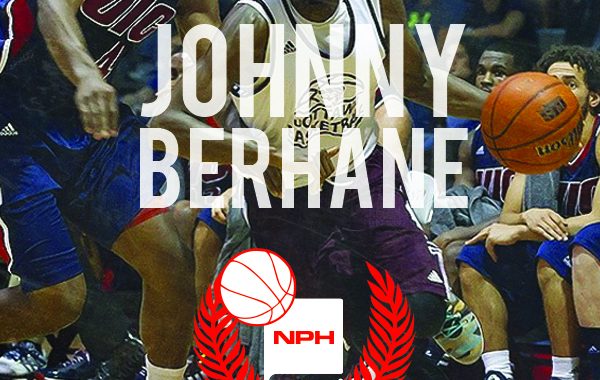 Johnny Berhane Diary #2 – Time is Flying
The NPH CIS Diary provides an opportunity for prominent Canadian University players to share their journey with Canadian basketball fans, who receive an inside look on the life of a high level post-secondary student-athlete in Canada.
—
Sorry for the late post, exams have been crazy!!!
To imagine I just finished my last first semester of CIS basketball is crazy, I don't even know where first semester went.
Can't believe this journey is coming to a near end, and just reminiscing on how far things have come since my first year is unbelievable. I think it's been such a team contribution being around such unselfish guys and our staff that's given us the ability to all grow and try to turn our program into a contender each year.
And the additions of being apart of big games (wins and losses) definitely have been pivotal to the learning experience.
A lot has happened since my first entry, the team was able to head into Christmas break 8-0, but we still know there's a long way to go. Being on the other side of heading into Christmas break with losses in the past, we know every teams going to improve dramatically and we need to make sure we do the same.
Nonetheless, the break will be an opportunity to refresh our bodies, and most importantly look at our mistakes from first semester and make adjustments.
It's safe to say our conference isn't cooling down that's for sure, with the top five teams in the country coming from the OUA and losses only coming to each other. We were able to close out a good team win versus Ryerson to head into the break–those guys are dangerous, and we know that's not the last time will see them.
We'll be getting ready to head out to Halifax at the end of the month to play versus some AUS competition, always fun mixing it up with different conferences and teams you don't normally get to see in your schedule.
To think of all the places an athlete gets to go during their years, and the opponent's we play from all over the place, is surreal and the amount of people you meet.
It's something I've definitely been grateful for, people I've met along the way, coaches, players; just adds to the experience of being an CIS athlete for five years–especially being an athlete and not always having the time to work, holding onto some of the bonds you make along the way could be helpful!
On that note, back to the books and happy holidays!
Jayyb8 out. #IHopeEveryonesWatchingStephCurry!!!
(@JohnnyBerhane)