Nolan Narain Named MVP at NY2LA Futures Camp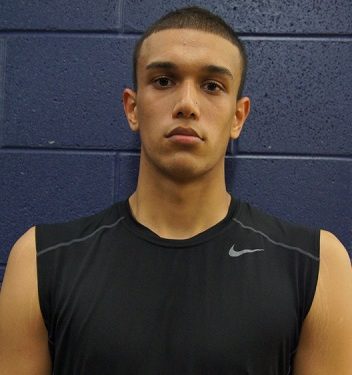 Milwaukee, Wisconsin– The NY2LA camp took place in Wisconsin this past weekend, with Canadians representing in a big way.
Hamilton, Ontario product Nolan Narain, earned MVP honours at this prestigious camp (200 players), which boasts hundreds of NCAA top-flight division one and pro alumni, including Tyler Ennis, Cliff Alexander, Kevon Looney, Dillon Brooks, Trey Burke, Diamond Stone, Dwight Buycks, Willie Cauley, Deonte Burton and Jimmy Whitt to name a few.
Narain had a strong summer with U-Play Canada on the AAU circuit, and is now set to break out on the American Prep scene with La Lumiere.
The 6'9 skilled forward put up 38 points in his first game, scoring in every way possible and was a consistent producer throughout the entire camp.
"He was really good, obviously a really long frame, shot the ball, scored inside and outside, showed a nice stroke from three, and was active around the glass," Antonio Curro, NY2LA National Recruiting Editor told North Pole Hoops.
Reputable American National & regional Scouts were in attendance such as Brian Snow, (Scout.com), Corey Evans (Roundball Rundown), Trevor Andershock (Indiana Basketball Source) and Alan Branch (Texas Boys Basketball) who also gave the nod to Narain.
"To get MVP with that type of talent is big…Narain showed a complete package at times, it was a consensus across the board," continued Curro."
La Lumiere assistant Brad Johnston was also in attendance, saying, "talent wise, the camp was loaded, probably 20-30 high major kids."
In addition to Narain, Brandon Cyrus had a very strong camp.
"That was the best I've seen Brandon play — arguably a top five player at the camp," explained Johnston.
As for Curro, "Cyrus caught my eye a few times, he was versatile and got in transition."
"I'm a big fan of active guys and contributing across the board. "So when you're shot is not falling, you can still be very productive," said Curro, explaining that both Narain and Cyrus were contributors with and without the basketball.