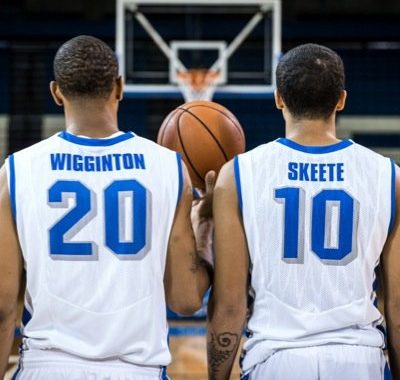 Jarryn Skeete to Rodell Wigginton 360 JAM!
Rodell Wigginton will begin his NCAA career at the University of Buffalo, and here is a glimpse of his athletic ability from last night's "Bulls Madness" event.
Canadian PG Jarryn Skeete throws it off the side of the backboard to Wigginton for the 360 hammer; this Canadian connection could be a sign of things to come this season!
The North Preston, Nova Scotia product completed two years at the College of Central Florida (JUCO) and enters his junior year at UB, under Head Coach Bobby Hurley Jr.
With the loss of Buffalo's top three scorers from last year, there will be room for Wigginton to make an immediate impact.
The 6'5 wing averaged 14.0 points, 3.5 rebounds and 2.2 assists per game, while shooting an impressive 52.8% from the field.
The last NCAA player from the same region as Wigginton, was Chris Johnson, who completed his career at St Bonaventure (2012-2013).