CIS Roundup– Carleton, Ottawa Dominant in Pre-Season Play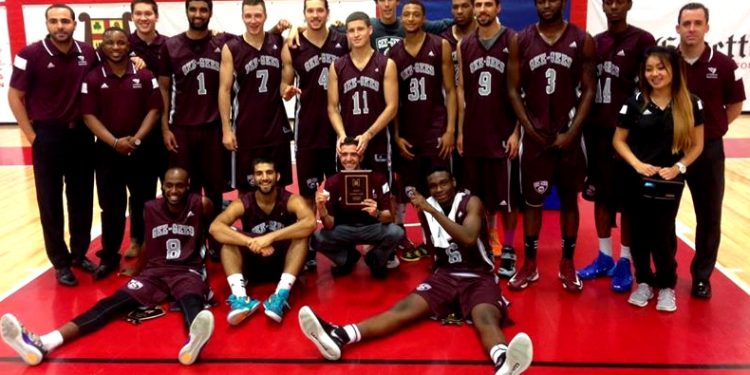 Four CIS pre-season tournaments took place across the country this past weekend, which provided Canadian university basketball fans with some early insight into the 2014-2015 campaign!
Headlining the weekend was the dominance of the top two programs in the country, Ottawa's two representatives–the Carleton Ravens and Ottawa Gee-Gees.
The defending champion Ravens went 3-0 at home in the House-Laughton tournament, defeating Acadia 93-46, Waterloo 95-44 and Laval 101-69–an average victory margin of 43 points.
Thomas Scrubb was named tournament MVP, while younger brother Phil, and Gavin Resch received all-star nods.
Out in Quebec, the Gee-Gees took care of business in the McGill Redbird Classic, also finishing 3-0, defeating Brock 109-70, St FX 106-88 and McGill 88-56–an average victory margin of 30 points.
Senior guard Johnny Berhane was named tournament MVP, and third-year Caleb Agada an all-star.
On the West Coast at the UBC Invitational, the Windsor Lancers went 2-0 with victories over Thompson Rivers 91-61 and a close call against UBC 90-87.
Out East in Charlottetown, Prince Edward Island, the Mickey Place Tournament featured two CIS programs (UPEI, SMU) and 2 CCAA representatives in Holland and Crandall College.
Holland College, Saint Mary's and UPEI all went 2-1 on the weekend, while Crandall left winless (0-3).
–
All-Stars not named for UBC Invitational & Mickey Place tournament.
House-Laughton All-Stars
Phil Scrubb, Carleton
Alexandre LeClerc, Laval
Shaq Smith – Acadia
Ben Davis – Waterloo
Gavin Resch – Carleton
Tournament MVP: Thomas Scrubb
Tournament Champions: Carleton Ravens
Rebird Classic All-Stars
Kevin Bercy, StFX

Johneil 

Simpson

, Brock

Francois 

Bourque

, McGill

Caleb 

Agada

, Ottawa
Tournament MVP: Johnny Berhanemeskel, Ottawa
Tournament Champions: Ottawa Gee-Gees