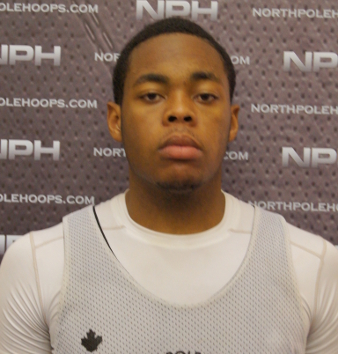 Marcus Bonnick, Henry Carr Crusaders Have Unfinished Business
Marcus Bonnick cemented his name on the high school scene last season with Father Henry Carr due to his consistent production and his flair for the dramatic.
The 2015 6'1 guard built a reputation for closing in the fourth quarter, coming up with big shot after big shot.
He lead the Crusaders to an OFSAA Silver medal, which has left him hungry for unfinished business.
North Pole Hoops caught up with Bonnick to address what he'd like to accomplish in his senior and final year of high school.
"My goal is to win…come out with an OFSAA gold, improve everytime I step on the court, and make my teammates better," explained Bonnick.
"My whole life I've been known as a one-dimensional player, a shooter…I want to show that I'm more than that. I want to show that I can handle the ball and be a leader for my team."
With only three players returning from last year's squad, the Crusaders will certainly count on Bonnick's leadership.
"I think I can be that leader, and I'm looking forward to it…after displaying it with the Brampton Warriors over the summer, I'm looking forward to this high school season."
We're two months away…
#GameSpeaks