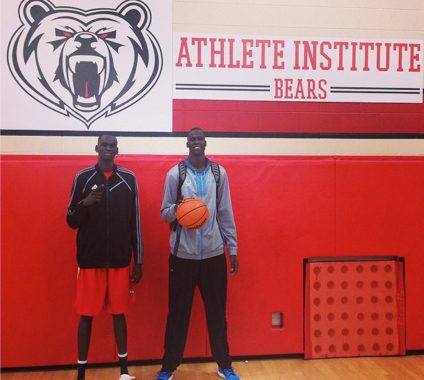 Thon Maker in Canada Forms Prep Giant
UPDATE: Thon and Matur Maker to Athlete Institute is now OFFICIAL, as announced by Head Coach Larry Blunt.
7'0 Thon Maker, along with younger brother 6'9 Matur, could be playing in Canada this year.
Thon, ESPN's #1-ranked prospect in 2016 is considering Athlete Institute in Orangeville, Ontario as an option for the 2014-2015 season.
The addition of the Maker's would form arguably the most talented prep team in North America, when you take into consideration Jamal Murray and Jalen Poyser already in the fold, plus a bevy of additional Division I pieces.
To put things into perspective, Thon Maker is a projected NBA lottery pick, and possibly a future #1 NBA overall selection.