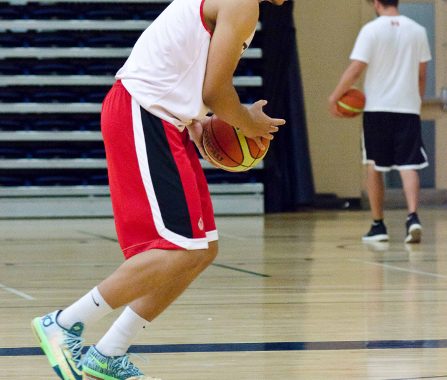 NPH Killer Squad – Toughness Required.
Toughness is required on the battlefield.
Your character is tested in times of doubt. When your team is down late in the fourth quarter, who will throw up the white flag and who will refuse to surrender?
As I evaluate prospects, I look for the rare "killer instinct" trait–the "it factor" that takes players over the edge in terms of consistent production and overall development.
Toughness to me also refers to the energy givers; the guys that are diving for loose balls, defending at a high level and taking it personally when they get beat.
The killer squad does what ever it takes to win. The killer squad is consistently on the hunt for blood.
My killer squad backs down from no competition.
Here is the roster that I'm taking to war with me any day of the week, all players that I believe will have successful long-term basketball careers due to their killer instinct.
Player from various classes (2014-2016)
NPH Killer Squad – Volume I
Have Your Say
Who do you think should be on the killer squad, that would fit the criteria above? Leave your comment below.